VPN Troubleshooting
Please diagnose the error and review from the list below for possible solutions.
Windows
Software Requirements
GlobalProtect VPN works with Windows 7 and higher. However, to ensure a secure connection we recommend using the latest version of Windows 10.
The code execution cannot proceed because mfc120.dll was not found.
If you recieve the following error code: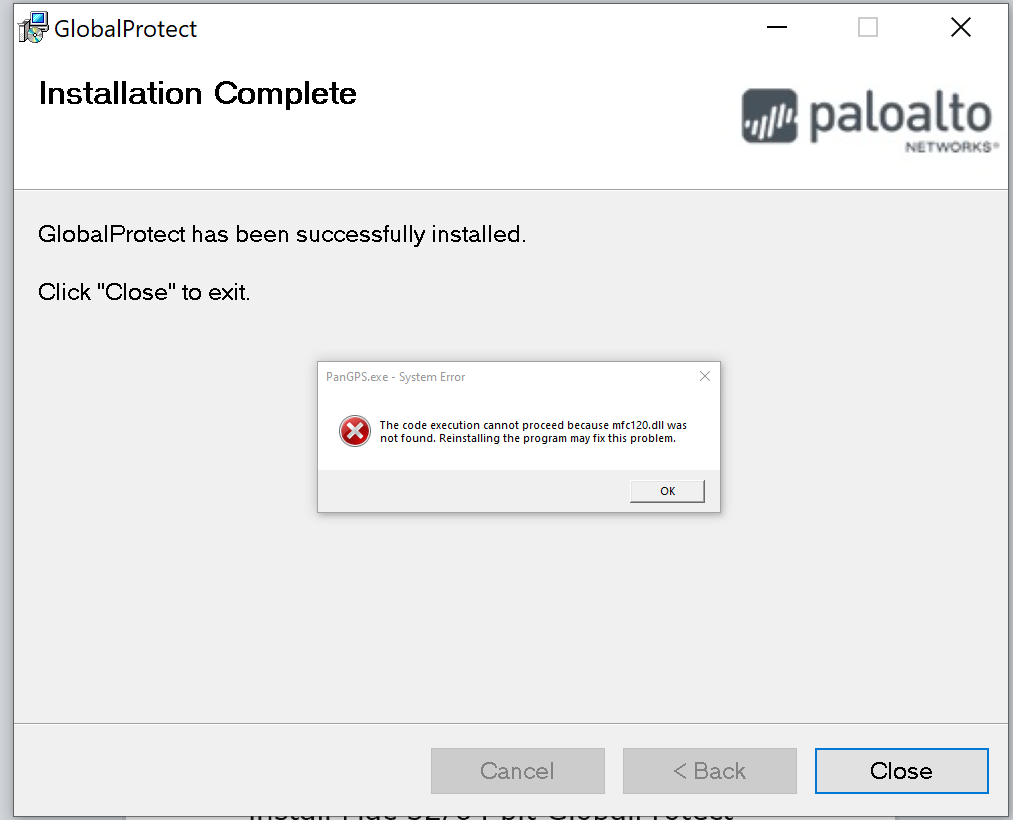 Visit https://www.microsoft.com/en-us/download/details.aspx?id=40784
Download vcredist_x64.exe
Run the program
Try opening GlobalProtect again
Mac OS
Software Requirements
You must be using at least Mac OSX 10.10 Yosemite to install Global Protect.
Mojave/Catalina – Stuck Connecting
If your Mac is running Mojave and Catalina and you don't get prompted to allow the software you must manually do so. There is a security feature (likely a kernel extension) that is triggering the issue.
Open System Preferences under the Apple logo at the top left.
Click the Security & Privacy button around the middle.
Click the lock icon in the bottom left of the window.
Enter your computer password.
Click the "Allow" button on the page.