Read & Write (Take Home)
From hearing emails or documents read out loud to text prediction, picture dictionaries, summary highlighters and a grammar, spelling and confusable words checker, Read&Write makes lots of everyday literacy tasks simpler, quicker and more accurate.
All staff and students now have access to read & write at home.
Participation in this promotion is voluntary. Students must register by following the link below and submitting the "Privacy Notification". Instructions for access to Read & Write will be emailed once the Privacy Notification is completed.
Participation in this promotion is voluntary.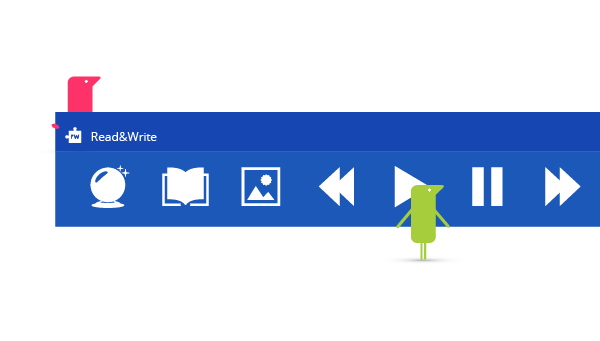 Quick Reference
Visit Texthelp's Getting Started website for various quick reference & getting started guides for using Read&Write on the various supported platforms.
Additional Training & Support
Texthelp has developed extensive training & support resources available free of charge on the Texthelp Training Portal. You can even track your progress and gain achievements along the way.
Feel free to explore their fast growing library of short courses, strategies and best practices to help maximize your proficiency with their suite of software!