Student Office 365
This automatically updating, subscription-based software comes directly from Microsoft, and TRU's IT Services wants to ensure that the TRU Community can take advantage of this valuable free software opportunity.
All new students will be automatically registered.
For more information on how to access Office 365 please see the information Here.
Participation in this promotion is voluntary.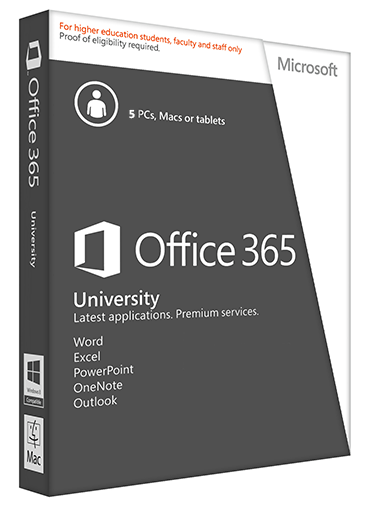 I need help installing, where do I go?
What Microsoft Office 365 applications are included in this service offering?
Excel, Word, Powerpoint, Outlook, OneNote, Access and Publisher are all included.
Can I use the Outlook client included with Office 365 with myTRU email account?
The Outlook client for students cannot be used with their myTRU email account. You may only use web access for TRU email. The Outlook client can be used for any other external email system such as Gmail, Telus or Shaw.
Office 365 on Mobile Phones and Tablets
What happens when I graduate?
When you graduate, your Office 365 subscription through your institution ends upon graduation.
Please ensure you transfer any important files/emails to your own storage prior to graduation.
You may enroll into other consumer or commercial offers available.