Tax Form Printing for Internet Explorer
T2202A Printing Instruction for Internet Explorer
Right click on the form and select "Print Preview..."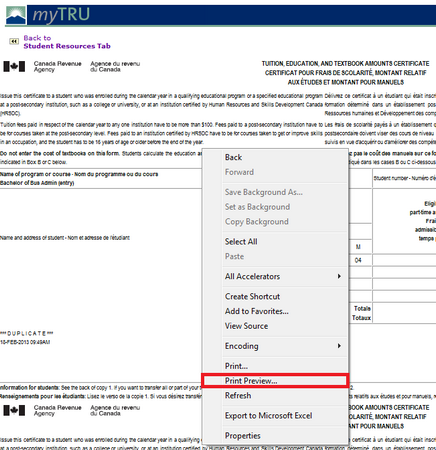 Click on the fifth button of the tools bar "Turn headers and footers on or off (ALT+E)" to turn off the header. Things like page number or date should vanish on your screen.
Choose "Only the selected frame" instead of as laid out on the screen.
Choose "Shrink To Fit" in the last field of the tool bar.

Under Page Setup set your margins to Left: 0.3 Right: 0.3 Top: 0.5 Bottom: 0.5 and click OK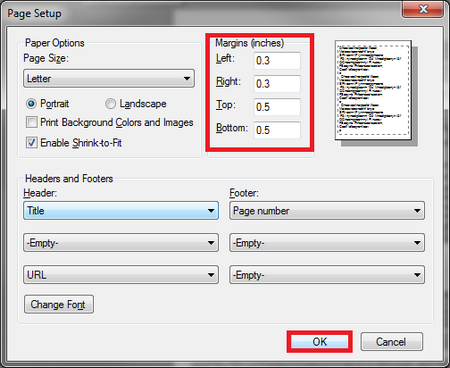 Click

Print Document