Tax Form Printing for Firefox
Tax Form Printing for Firefox
Go to Firefox/FILE menu toolbar, Print and select "Page Setup..." from the sub menu.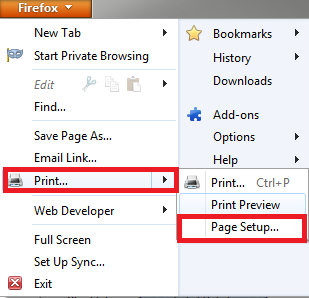 In the pop up window, select the second tab "Margins and Header/Footer"
Adjust your margins Left: 0.3 Right: 0.3 Top: 0.3 Bottom: 0.3
Change to "--blank--" all fields in "Headers and Footers" section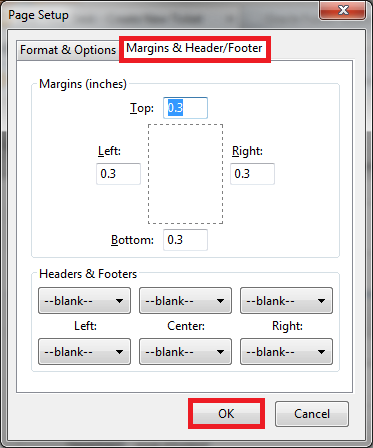 Click OK
Right click within the T2202A form, select This Frame and Print Frame to ensure the top bar of the page does not print.
Click Print Frame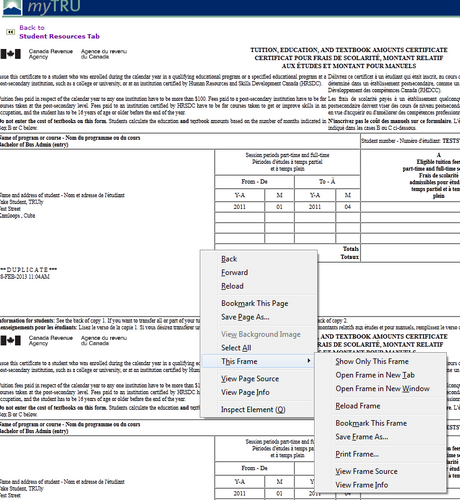 Click OK in the lower right corner of the print window.