Biographies
Keynote Speaker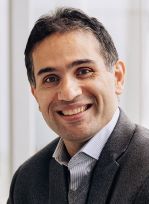 Ebrahim Bagheri
Professor, Department of Electrical, Computer and Biomedical Engineering, Toronto Metropolitan University
Ebrahim Bagheri is a Professor in the Department of Electrical, Computer and Biomedical Engineering at Toronto Metropolitan University where he holds a Canada Research Chair in Social Information Retrieval and an NSERC Industrial Research Chair in Social Media Analytics. He is the Director of the NSERC CREATE program on the Responsible Development of AI (RAI)—a 6-year, multi- sector, multi-institutional, collaborative training program that draws co-applicants from TMU, Waterloo, Western, UQAM, and McGill. Dr. Bagheri is the recipient of the 2019 NSERC Synergy Award for Innovation in Industry-Academia collaboration and the 2016 Professional Engineers of Ontario Young Engineer of the Year Award. He has received $11M+ in research grants and has supervised 70+ graduate students and PHDs from diverse backgrounds, many of whom hold key positions in academia (e.g., Asst. Professors at Windsor, TMU and Guelph) and industry (e.g., Facebook, Microsoft, IBM, Sunlife, RBC and Thomson Reuters). Dr. Bagheri served as the Co-Chair of NSERC Discovery Grant Evaluation Group (1507) in 2021 and 2022. He currently serves as Associate Editor for ACM Transactions on Intelligent Systems and Technology and Wiley's Computational Intelligence journal.
Ebrahim's Links
Press
TEDx
Faculty Page
Citations
LinkedIn
Keynote Speaker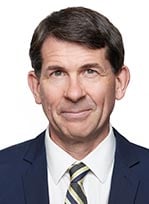 Michael McEvoy
Information and Privacy Commissioner, Province of British Columbia
MICHAEL MCEVOY was appointed to a six-year term as BC's Information and Privacy Commissioner by unanimous motion of the Legislative Assembly in 2018.

Immediately prior to his appointment he helped lead the Information Commissioner's Office of the United Kingdom's investigation into Cambridge Analytica and Facebook.

Since his appointment, Commissioner McEvoy has led a series of investigations aimed at strengthening access to information and protection of privacy, ranging from a ground-breaking report on how BC's political parties collect and use the personal information of BC voters to an examination of the massive health data breach by LifeLabs. He also oversees the Office of the Information and Privacy Commissioner's (OIPC) intensive efforts to educate BC organizations about their privacy obligations under the Personal Information Protection Act (PIPA), including the PrivacyRight program.

Commissioner McEvoy is recognized as a national and international leader in the privacy authority community. With the global flow of trade and data requiring privacy regulators to closely cooperate, Commissioner McEvoy chairs the governing committee of the Asia Pacific Privacy Authorities (APPA), which brings privacy and data protection regulators together across the Asia Pacific region.

Commissioner McEvoy joined the OIPC in 2007, adjudicating more than 50 inquiries under provincial access and privacy law before his appointment as Deputy Commissioner in 2013. He was a public school trustee for 12 years, a role that included two terms as President of the British Columbia School Trustees' Association and one as President of the Canadian School Boards' Association. He has chaired Greater Victoria's United Way campaign and presently serves on the board of the Victoria Conservatory of Music.

Commissioner McEvoy earned a Juris Doctorate from the University of Manitoba in 1985 and a Bachelor of Arts in 1980 from the University of Winnipeg. He has been a member of the Law Society of British Columbia since 1986. He is married with two daughters and is a charter member of the Victoria Grey Leafs' old-timer hockey team.
President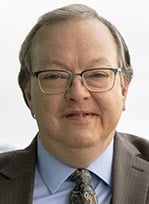 Brett Fairbairn
President and Vice-Chancellor, Thompson Rivers University
Brett Fairbairn joined TRU in December 2018, becoming the university's fourth president and vice-chancellor. He holds a D.Phil. and a B.A. Honours (First Class) from the University of Oxford, United Kingdom, where he attended as a Rhodes scholar. He is also a fellow of the Alexander von Humboldt Foundation, most recently as a visiting researcher at the Humboldt University in Berlin, Germany. Brett became involved in university leadership during his lengthy faculty career at University of Saskatchewan, and was Provost and Vice-President Academic from 2008 to 2014. For his last five years at USask, he was a professor at the Johnson Shoyama School of Public Policy, teaching about ethical leadership in democracy and public service, social economy, and co-operatives in the new economy. He is a strong believer in community-based research, active citizenship, and has a history of serving in community voluntary leadership roles.
Vice-President Administration and Finance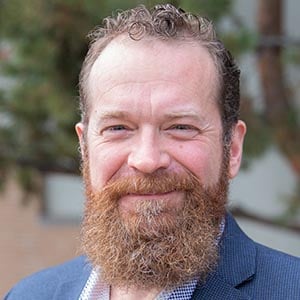 Matt Milovick
Vice-President, Administration and Finance, Thompson Rivers University
Matt Milovick was appointed the Vice-President, Administration & Finance on July 22, 2013. Along with his extensive post-secondary administration experience, he has two undergraduate degrees, BSc (University of Guelph) and BAS (York University), a MEd (Memorial University of Newfoundland) in post-secondary administration and a Certified Management Accountant (CMA) designation.

Mr. Milovick has held senior and executive positions with various post-secondary institutions including Vice-President, Finance and Administration at the Ontario College of Art and Design University, Chief Financial Officer (Interim) and Vice-President, Operations and Strategic Development at the University of Ontario Institute of Technology (UOIT). He has also held diverse senior roles at Saint John's College (University of New Brunswick Saint John) and York University.

While at the University of Ontario Institute of Technology, in 2011, Mr. Milovick received the annual CMA Creative Leadership Award for his role in the transformation of Oshawa's downtown core through the development of a full-service campus for the University. He was also one of 40 selected executives in Canada to participate in KPMG's Community Shift leadership development program in 2012.
Elder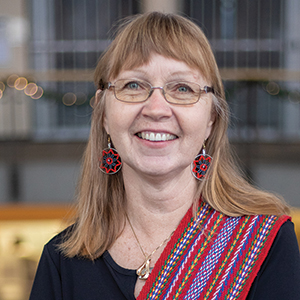 Sandi Hendry
Sandi Hendry, Métis, Lac La Biche, AB
Providing guidance and mentorship, Auntie Sandi shares her knowledge of Metis culture by offering traditional and modern education to youth in community spaces, such as Two Rivers Metis Society and School District #73. She has facilitated cultural events on campus for high school students from across the province with Metis Nation BC. Connections are very important to Sandi and she enjoys helping Indigenous students on their journey forward. She exemplifies the lifelong pursuit of knowledge as she is currently learning how to bead and speak the Michif language.