Biographies
Keynote Speaker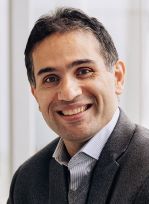 Ebrahim Bagheri
Professor, Department of Electrical, Computer and Biomedical Engineering, Toronto Metropolitan University
Ebrahim Bagheri is a Professor in the Department of Electrical, Computer and Biomedical Engineering at Toronto Metropolitan University where he holds a Canada Research Chair in Social Information Retrieval and an NSERC Industrial Research Chair in Social Media Analytics. He is the Director of the NSERC CREATE program on the Responsible Development of AI (RAI)—a 6-year, multi- sector, multi-institutional, collaborative training program that draws co-applicants from TMU, Waterloo, Western, UQAM, and McGill. Dr. Bagheri is the recipient of the 2019 NSERC Synergy Award for Innovation in Industry-Academia collaboration and the 2016 Professional Engineers of Ontario Young Engineer of the Year Award. He has received $11M+ in research grants and has supervised 70+ graduate students and PDFs from diverse backgrounds, many of whom hold key positions in academia (e.g., Asst. Professors at Windsor, TMU and Guelph) and industry (e.g., Facebook, Microsoft, IBM, Sunlife, RBC and Thomson Reuters). Dr. Bagheri served as the Co-Chair of NSERC Discovery Grant Evaluation Group (1507) in 2021 and 2022. He currently serves as Associate Editor for ACM Transactions on Intelligent Systems and Technology and Wiley's Computational Intelligence journal.
Ebrahim's Links
Press
TEDx
Faculty Page
Citations
LinkedIn
President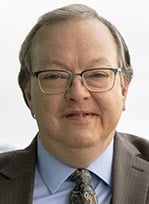 Brett Fairbairn
President and Vice-Chancellor, Thompson Rivers University
Brett Fairbairn joined TRU in December 2018, becoming the university's fourth president and vice-chancellor. He holds a D.Phil. and a B.A. Honours (First Class) from the University of Oxford, United Kingdom, where he attended as a Rhodes scholar. He is also a fellow of the Alexander von Humboldt Foundation, most recently as a visiting researcher at the Humboldt University in Berlin, Germany. Brett became involved in university leadership during his lengthy faculty career at University of Saskatchewan, and was Provost and Vice-President Academic from 2008 to 2014. For his last five years at USask, he was a professor at the Johnson Shoyama School of Public Policy, teaching about ethical leadership in democracy and public service, social economy, and co-operatives in the new economy. He is a strong believer in community-based research, active citizenship, and has a history of serving in community voluntary leadership roles.