IB Labs
The system equipment is controlled from the podium computer using Projector Control software. Each room is equipped with a sound system to amplify sound from the various sources. The PC is network connected for Internet and LAN access.
Network Login

If you wish to access your Network Drive locations:
Enter your TRU username
Enter your password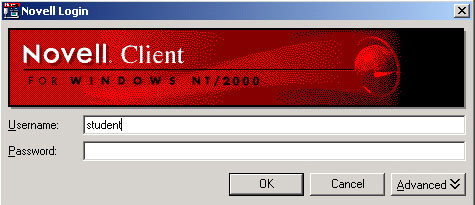 If you do not require network access, click "OK" at the Novell Login window, a password is not required


The Multimedia systems equipment functions are controlled from the podium PC using the software package "Projector Control". The Projector Control program is loaded in the start up files on the instructor PC and will start when the PC boots. If the Projector Control is window is not active, click on the Projector Control desktop icon to activate the program.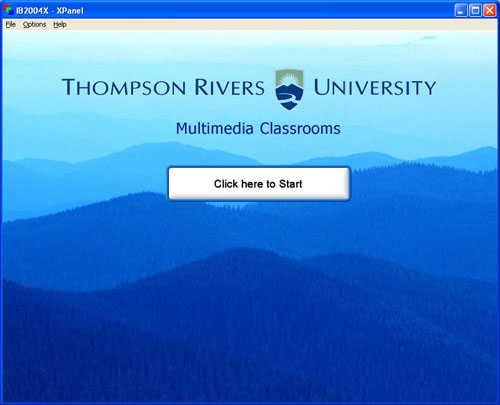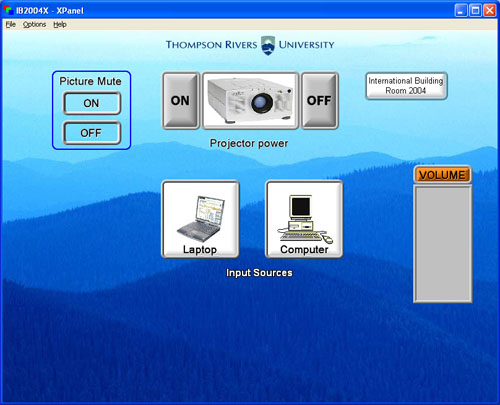 Projector Control Window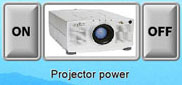 The LCD Projector is switched on or off with the icon pictured to the above. When switching on the projector allow 2 minutes for the projector to reach full brightness. When the Projector has been shut off allow 5 minutes for the projector cool down before re-powering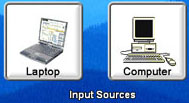 The Computer icon routes the podium computer display to the LCD Projector. The Laptop icon routes display information from a laptop PC to the LCD Projector.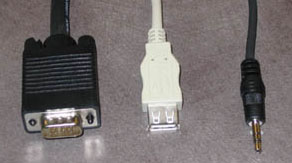 A VGA and audio cable are available on the desk to connect to the laptop.