Electronic Document Management (BDM)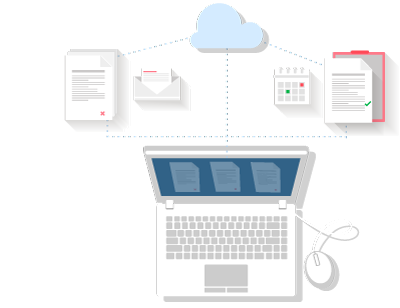 Banner Document Management (BDM) is an imaging and electronic document management system designed for use with Banner. It is designed to meet the imaging and document management requirements of higher education and to seamlessly integrate with Banner products to provide quick and easy click-through access to documents from any location that has internet access.
Benefits
Respond to students quickly with immediate access to the documents you need. No need to look for files.
Automate processes and increase communication through simplified information exchange.
Define who can edit or read files, and set rules for automatic archiving and disposition.
Free up office space and eliminate paper.
How to get it?
Help is available for process assessment, project planning, and implementation.
Contact the IT Service Desk to get started: ITServiceDesk@tru.ca | 250-852-6800