Lynda.com for Staff and Faculty

Sign in with your staff network/email login credentials. For detailed instructions, go to the "How to Enroll" heading below.

Lynda.com is an online collection of instructional videos designed to provide just-in-time training in a variety of areas, including software skills development, learning technology tools, and professional business practices.
Key features
5300+ courses
New tutorials added almost daily at no extra cost
Expert instructors
Bite-size videos and searchable transcripts for quick answers
Downloadable exercise files to reinforce retention
How to enroll and sign in
Click the "Login Using Your Network Account" blue button at the top of this page.
Login with your TRU Network/Email account username and password.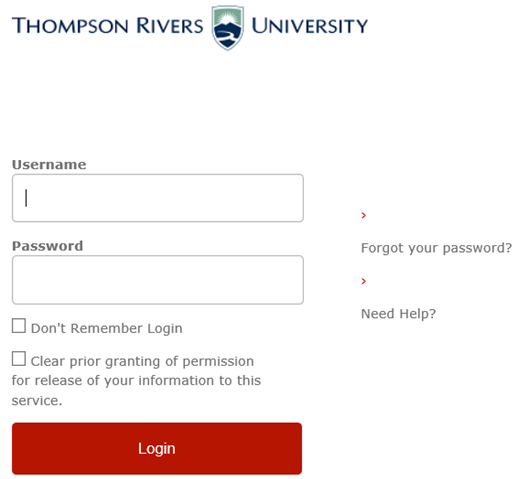 You'll be prompted to accept the personal information which will be shared with Lynda.com before being signed in the first time.


After clicking accept you will be logged into Lynda.com
Alternative login method
Go directly to lynda.com and select log in from the top right corner.
Click on "Sign in with your organization portal" then enter TRU's portal url: lynda.tru.ca (as shown below).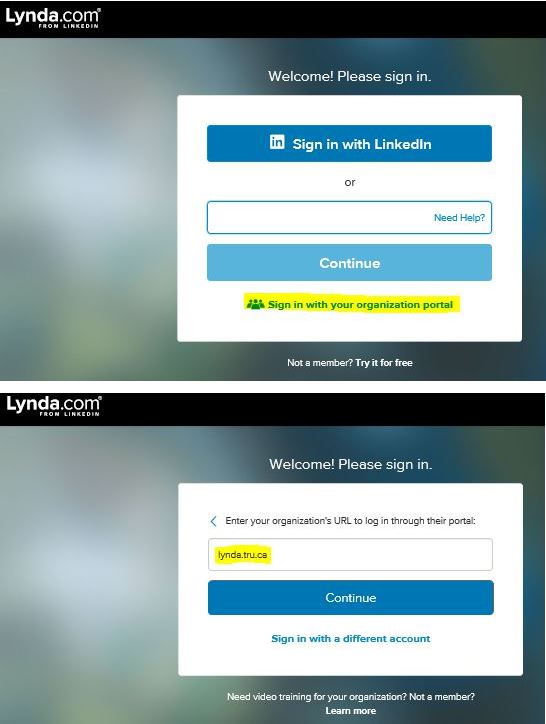 In the next screen, login with your TRU network/email username and password.


Access through your mobile device
For access through your mobile device: Download the free lynda.com app, launch the app, select Web Portal Access and enter tru.ca. On the Lynda.tru.ca page enter your log in credentials.
Benefits for faculty and staff
Keep pace with technology, and grow professionally
Build presentation, time management, research, and other business skills
Get immediate, just-in-time answers to questions
Support the daily workflow
Staff usage
TRU is committed to supporting the professional development of all employees and to creating opportunities for learning that will benefit individual employees and TRU as a whole. Lynda.com offers courses for both personal and work related subjects, available on any computer at any time. As with our current Learning & Development workshops, we require that staff members have a conversation with their manager/supervisor to obtain permission to utilize the Lynda.com resources during regular working hours. Please note that courses taken thru Lynda.com outside of work hours will not be considered for overtime hours.
Suggested courses (you will be required to log in to your lynda.com account to view the course links below)
FAQ
I recently purchased a personal lynda.com subscription. Can I get a refund?
If you have an individual annual subscription, you can transfer your content and cancel your subscription. Contact lynda.com support at: 1-888-335-9632
I'm an instructor. Can I use lynda.com video content in the classroom?
As an instructor, you can show lynda.com courses or videos in a classroom setting as long as the classes are not being recorded or shared out.
Lynda.com Customer Service
Phone: 1-888-33-LYNDA or 1-888-335-9632
Monday to Friday from 6 a.m. to 5 p.m. PT
Saturday to Sunday from 7 a.m. to 4 p.m. PT