Enter Printer Dept Code-Toshiba
How to enter your Dept. Code for TOSHIBA 8XX and 3XX printer
Note: You only need to do this the first time you install the printer.
Click on Start, Devices and Printers to display your current printers.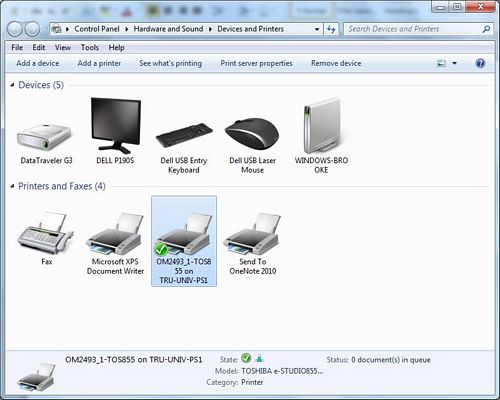 Right Click on the new Installed Printer ( as highlighted above)
Left Click on Printer preferences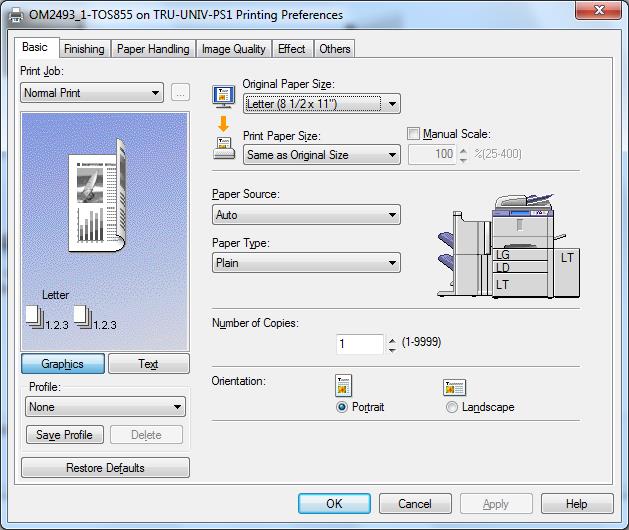 Click on Others tab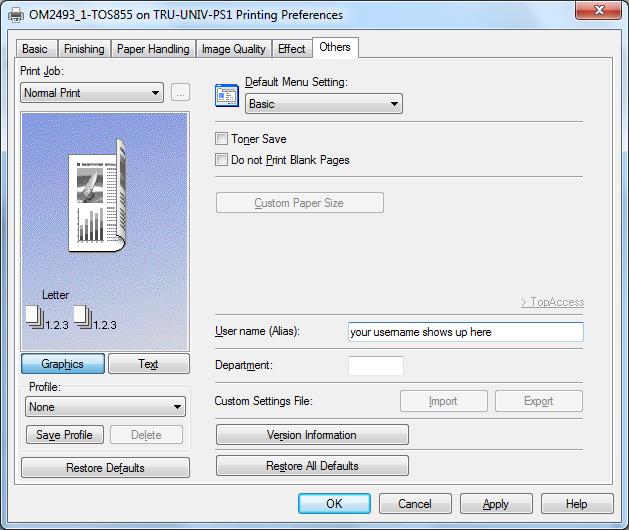 Enter your User name (Alias) * This should come up automatically
Enter your Department Code in Department: field
Click Apply then click OK. Your Department Code is now setup for this PC
How do I know the printer is working??
Click Print and you'll get a message popup that says;
This Document was sent to the printer, then printing will start.