Staff Network Printing
We have moved to Windows Printing starting in August 2013, thus there are new methods for installing printers.
Add a new printer
Click on Start, Devices and Printers to display your current printers. To add a Printer there is an option at the top of the screen "Add a printer".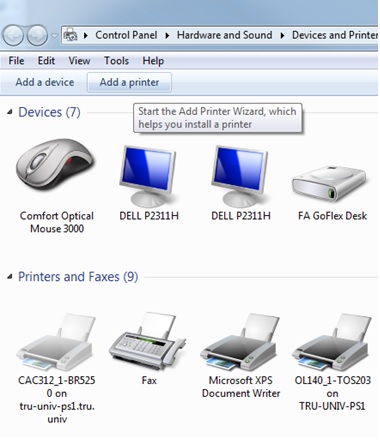 Select "Add a network, wireless, or Bluetooth printer", then Next.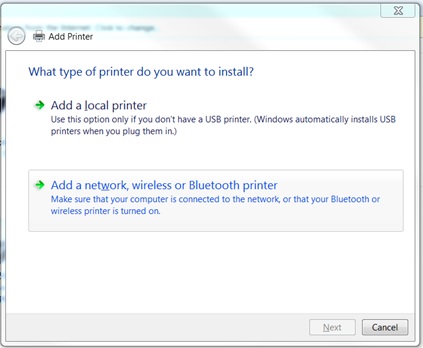 You can sort the list by clicking on Printer Name or address to locate your printer. Scroll down for more choices.