Digital Strategy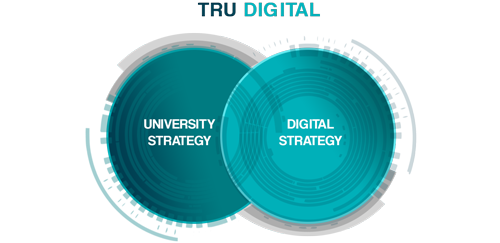 Vision
TRU will continue to actively leverage Digital capabilities in support of its teaching, research, and service missions.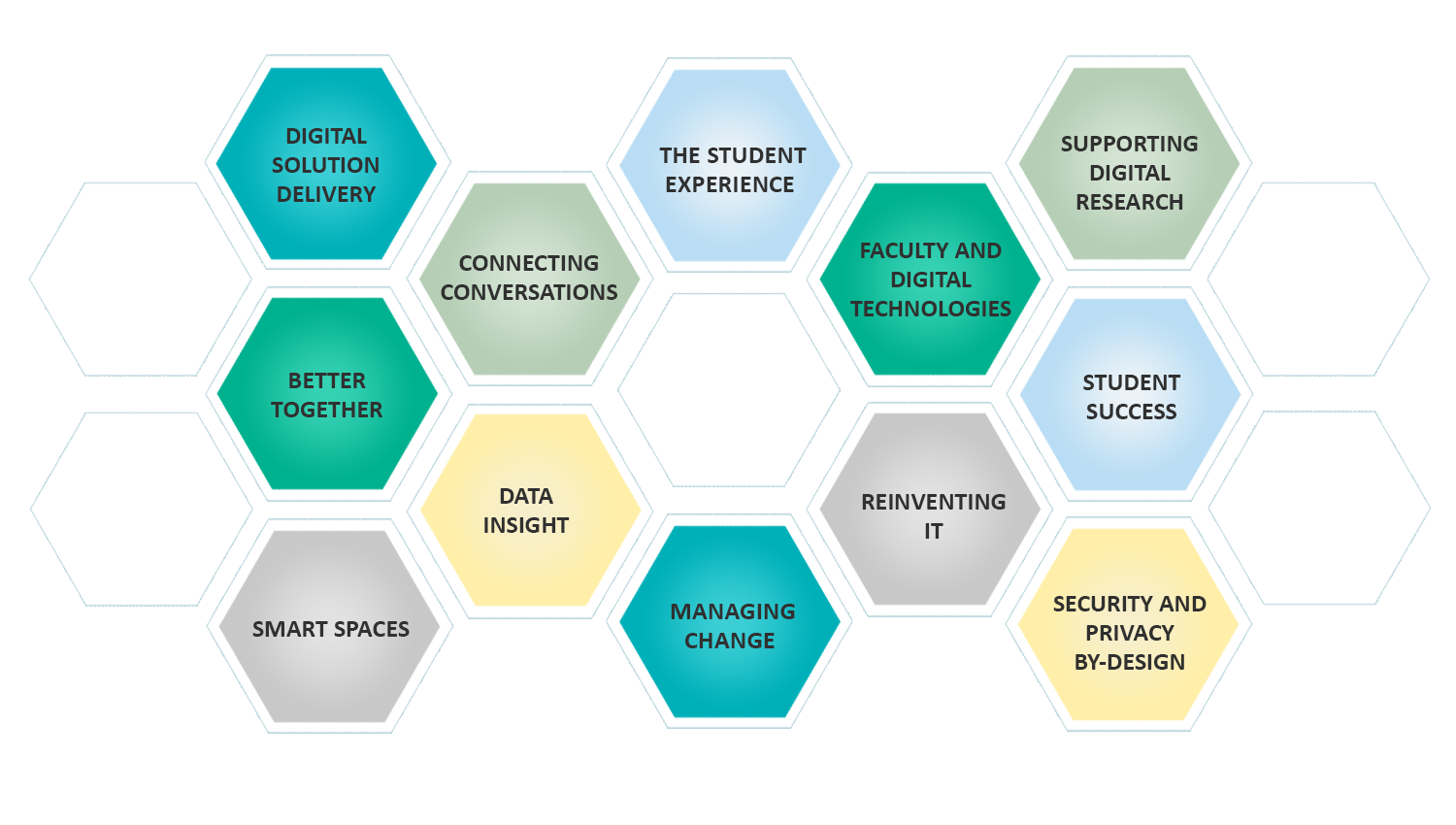 The Student Experience
We are focused on implementing systems of engagement that help students succeed. Examples of this include our new mobile app, TRU Go, a new responsive design portal, and personalized messaging and notifications.
Student Success
Faculty and Digital Technologies
We provide the digital tools, professional development, and support required for faculty in their teaching and research. We actively engage with faculty to support digital champions at TRU and we promote a culture of innovation and digital fluency. Digital enables location-independent work and provides support for pedagogical innovation.
Supporting Digital Research
Connecting Conversations
We take an enterprise view on social media conversations to ensure engagement and support for students. This is linked with the TRU Brand by using predictive analytics. We look beyond email to enable collaboration across all constituencies.
Security and Privacy By-Design
Better Together
We build bridges between our culturally diverse students, schools, faculties, and administrative units to enhance collaboration and innovation. We support tools for knowledge sharing.
Reinventing IT
Smart Spaces
We use Digital to minimize our environmental footprint and ensure our physical plant resources are optimized. We are at the dawn of smart campus and cities, and Sustainability, Facilities, and IT teams are working together to leverage our technologies in order to save energy and get the best use out of our campus. Digital learning delivery is an important consideration for any new space design and we are working towards next generation learning spaces.
Data Insight
Digital Solution Delivery
Our business process management team continuously automates and transforms business processes so that the focus remains on high value activities that promote student, faculty, and staff success.
Effective Digital requires a rethink of many aspects of our work including:
• Smart purchasing to ensure that the technologies purchased with our limited resources have the widest impact and value
• Effective contract and vendor management
• Integration of new technologies within the greater enterprise architecture so everyone benefits.