Take Part in the Showcase
The International Showcase is a chance for you to share your country and culture. Perform, create a cultural booth or take part in the fashion show — there are three great ways to get involved. This is the finale of our week of IDays and has become a favourite for many in the TRU and Kamloops communities.
As TRU continues to grow and become a globally-minded campus, so has the popularity of this event. It is not possible without the participation and involvement of the students, faculty, and staff. We are recruiting performers, fashion show participants, and exhibitors.
Criteria
Must be available for dress rehearsals on March 9 in the old TRU Gym. Additional details will be shared via email.
Must be available to perform in the Showcase event on Friday, March 10, 2023. The event will begin in the early afternoon and conclude at about 8 p.m.
Applications will only be accepted through online submission — no email, hand-delivered letters, or faxes. If you are having problems with the online form, contact us at Idays@tru.ca.
Cultural booths
International students from around the world will create table exhibits showcasing flags, colours, art, and more from their home countries. Guests are invited to visit, ask questions and gain an understanding of each country and culture.
Performances
The performances are always an inspiring display of global artistry and the talents hidden amongst us. Performances include dance, music, theatre, poetry, demonstrations and so much more. With over 25 performances, you will be amazed by the diversity, creativity, and beauty.
Fashion show
The fashion show features various types of traditional and modern ethnic clothing from around the world, modeled by TRU students and staff.
For more information, or if you have questions about how to get involved with the IDays Showcase, please email Kamal Chaudhry or Alesya Sharay.
Showcase Application Form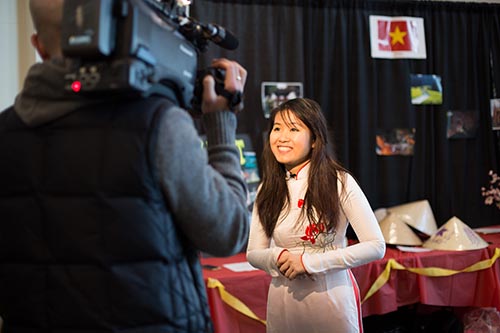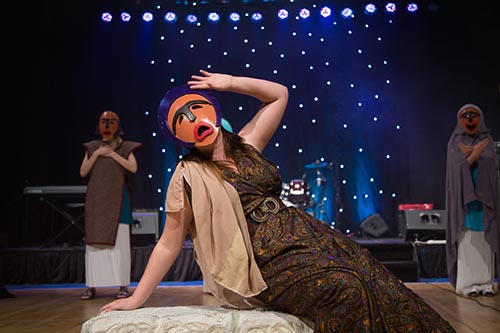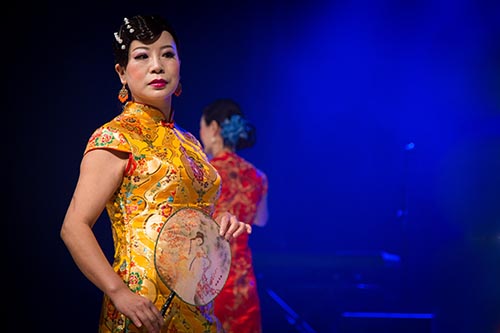 Share your culture
Amaze with performance
Showcase ethnic clothing
---
---
Thank you to our Showcase Supporter: