Dr. Graham Hingangaroa Smith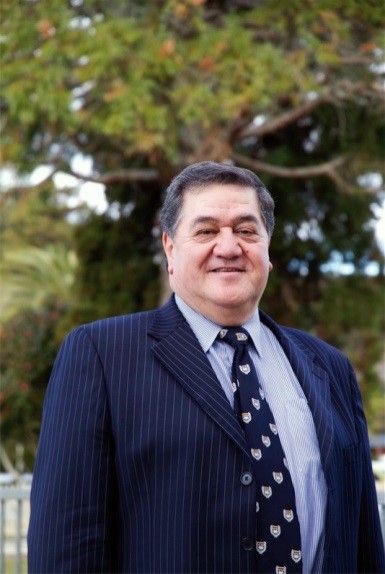 CEO and Vice-Chancellor at Te Whare Wānanga o Awanuiārangi
Distinguished Professor, Te Whare Wānanga o Awanuiārangi
(Te Aitanga a Hauiti; Ngati Apa; Ngati Kahungunu; Kati Mamoe) Professor Smith is an internationally renowned Māori/ indigenous academic who has been at the forefront of initiatives in the education field and beyond. His academic background is within the disciplines of education, social anthropology and cultural and policy studies, with recent work centred on developing theoretically informed transformative strategies to improve Māori and Indigenous cultural, political, social, educational, and economic well-being.
He has been involved in the development of Tribal- Universities and was the foundation chairperson of Te Whare Wānanga o Awanuiārangi Council. He has also served on the University of Auckland Council and is a former Professor of Education and Pro Vice-Chancellor (Māori), at the University of Auckland. He is a former and now retired CEO of Te Whare Wānanga o Awanuiārangi. He currently leads the new 'Institute for Post-Treaty Settlement Futures'.
Professor Smith's earlier training is in Social Anthropology completing an MA (Hons) dissertation on Māori Rituals of Encounter. His PhD thesis in Education was on "Kaupapa Maori Theory as Transformative Praxis". He is a trained primary teacher and taught in Auckland schools, before he returned to lecture at Auckland Teachers College. He was a foundation teacher in the Kura Kaupapa Māori school movement. His academic leadership has informed the emergence of Māori education studies within New Zealand universities and across the broader tertiary sector and he maintains a strong influence in the Māori language revitalisation movement. Professor Smith has also worked extensively with other indigenous/First Nations peoples across the world including Australia, Canada, Micronesia, India, Norway, Hawaii, Alaska and the US mainland. He spent six years in Canada as a Visiting Distinguished Professor at UBC – while there he also worked as Head of Education Policy Studies. He is in constant demand as an invited contributor to international forums/ Conferences on indigenous issues. More recently he has been assisting other Universities in the international arena to more effectively meet the needs of indigenous students, faculty, and communities.
Professor Smith has been recognized for his contributions; including Honorary Doctorates from Canadian institutions (a D.Litt. from UNBC and a LLD from OUC); he is an elected Fellow of the prestigious American Education Research Association and received a Queens Honour, a CNZM in 2013. In 2017 he was awarded the Prime Minister's National Award for life-time achievement within Education.
For more information, visit: http://hekakano.tki.org.nz/About-us/Our-team/Prof.-Graham-Smith