2016 - 2017 Mentors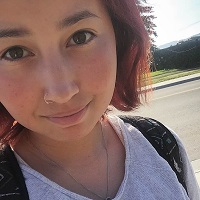 Autumn Lea
Program/Year:
Bachelor of Arts/Science, 2nd Year
About me:
Hello! My name is Autumn. I am from 70 Mile House B.C, but my band is up in Lax Kw'alaams, BC. This year I am a mentor at Cplul'kw'ten, and am very excited to have been given this opportunity. I was raised on a farm, so my love of animals should not come as a surprise. I would consider myself to be an outgoing person. Another thing you should know about me is that I love to chat, so if you have a question or just want to have a conversation, please do not be afraid to approach me. I can often be found hanging out at the Gathering Place, but if I am not there to answer your question, I am certain the friendly staff can help you out!
I look forward to meeting you.
---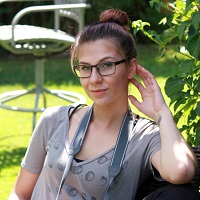 Lesley Campbell
Program/Year:
2nd Year Bachelor of Arts Student
About me:
Hey, I'm Lesley. I'm studying to become an elementary school teacher. It's a process, but it's totally worth it. I'm originally from beautiful Boston Bar, and some of my interests include watching crime shows, travelling, photography and elephants.
As a mentor at the Gathering Place, my goal is to do my best to help make university life a bit more fun, and hopefully a lot less stressful. When you see me around, feel free to come ask me anything or simply say hello!
---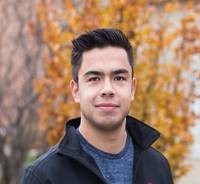 Marcus Scherer
Program/Year:
Bachelor of Natural Resource Science.
About me:
My name is Marcus Scherer. My ancestors are from all over Canada (I am Anishinaabe, Secwepemc, Dakelh, Tsilhqot'in), but I have lived in Kamloops most of my life. Other than school there are many other things that I like to keep me busy; playing guitar, crossfit, hiking, and singing (alone of course). School is my life (except for the summer time, when I am out saving the forests from fires).
Feel more than welcome to come up to me and say hi. If you have a question about anything, I can either point you in the right direction, or help you myself (my specialty is Natural Resource Sciences).
---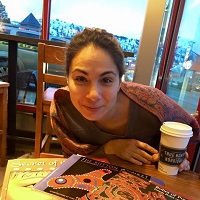 Marie Sandy
Program/Year:
Bachelor of Education, 1st year
About me:
Weyt-kp! Hello all! I'm Marie, and I'm from Williams Lake. In my free time I like to play soccer and knit (socks, sweaters, dish cloths!). I remember the disoriented feeling of university in my first and second year. If you have any burning questions, or just need to debrief, I am around. So please, if you see me around the house please feel free to ask me anything. Good luck!
---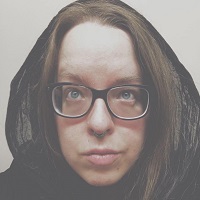 Marina Troke
Program/Year:
Bachelor of Arts, Health Care Assistant
About me:
Hello and greetings. My name is Marina Troke and I'm a third year Bachelor of Science Nursing student. I was born in Kamloops and I am Metis/Ojibwe. My family comes from the Mishkeegogamang Reserve in Ontario. When I'm not studying my butt off you can find me watching movies, drinking too much coffee and hanging out with my two cats. I'm a writer and a poet and I hope that I can help you all out with some advice about essays and writing well. I love hanging out and drinking tea in the Gathering Place and bugging Vernie and Noah. If you see me around school, come and say hi and let's get caffeinated together. Hope to see you soon, stay focused and be well!
Miigwech, all my relations.
---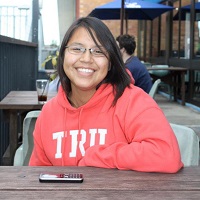 Mathilda Chillihitzia
Program/Year:
Bachelor of Arts 4th yr
About me:
I'm from Upper Nicola Band. I have Studied Abroad in Australia for a semester in summer of 2012. I have been Indigenous Mentor at TRU for about 4 years in total. I love to help first year students come to the university because I know it is a hard adjustment I also promote study abroad because it was a life changing moment in my life and I hope to change someone else's life. You see me around don't be afraid to ask question or just talk.
---
Noah Nochasak
Program/Year:
Adventure Guide Graduate, Bachelor of Interdisciplinary Studies, 4th year
About me:
An Inuit from Nain Nunatsiavut (Newfoundland), I enjoy spending time on the land walking, paddling or hunting. I grew up in small isolated communities which helped develop my people skills. My program encourages me to be active, which suits me just fine. I enjoy meeting new people or seeing old friends.
---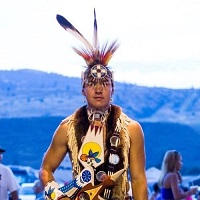 Ryan Oliverius
Program/Year:
Bachelor of Business Administration, 4th year.
About me:
I am a member of the Okanagan Indian Band. I dance and sing at Powwows. I enjoy being active and live a healthy, sober lifestyle. I can help with English and any first or second year business courses, and if you just want to procrastinate then pull up a chair.
---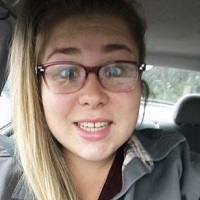 Sam Hanson
Program/Year:
Bachelor of Arts, 4th year History major and Political Science minor
About me:
Hey, my name is Sam and I'm one of the mentors around the Gathering Place for Winter 2017. I am available for helping all students with stuff at the Gathering Place. My goal is to contribute to the overall welcoming atmosphere at the Gathering Place and to make life easier for the staff and students that reside within. So if you see me feel free to ask for help, direction or just say hi. Regardless of what you are needing I am willing to help to the best of my ability, tutoring to just talking I am there for you. Throughout my University career I have had many different complications from my studies, and just life in general so I might be the person you are needing to sit down and chat with. If anything comes to mind, send me an email or just flag me down and I will be there for you.
---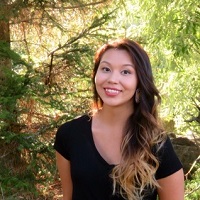 Tatyana Daniels
Program/Year:
Bachelor of Science in Cellular, Molecular, Microbial Biology, 3rd year.
About me:
Hello! My name is Tatyana and I am Gitxsan/Wetsuweten from the community of Gitanmaax in northwestern BC. I am a passionate student and enjoy learning about science. If you see me around, I will most likely be studying! If you have any questions about anything, please feel free to come talk to me, I will assist you in any way that I can.
---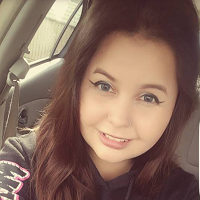 Wyonna Cahoose
Program/Year:
Bachelor of Science
About me:
Hello, my name is Wyonna and I'm part of the Mentorship Program at the Gathering Place for Winter 2017. I do my best to help students with their problems throughout the school year. My goal is to provide guidance to those in need and help the staff with their errands. I enjoy meeting new people, so make sure to stop by and say hi. And if you need help, please feel free to ask me.
---