2017 - 2018 Mentors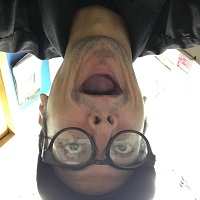 Alexis Edwards
Program/Year:
Bachelor of Arts, Fourth year
About me:
Greetings, my name is Alexis Edwards, I am of St'at'imc decent and I hail from the Tskwaylaxw nation. I sing at powwows, and enjoy windy walks on the beach. I am more than efficient at the exquisite art of procrastination. I can help with English and Philosophy. I am also good at figuring things out, so if you need help with anything else, we can figure it out together.
---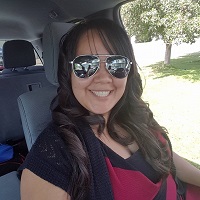 Kristen Johnny
Program/Year:
Post Baccalaureate Entrepreneurship, Pre-Masters in Environmental Economics and Management (MEEM) Program
About me:
Hello Everyone! My name is Kristen. I am a member of the Tsilhqot'in Nation, from the largest of six Tsilhqot'in communities, Tl'etinqox (Anaham). I have babies that I am very proud of; they are the ones that drive me to complete my education goals. When I can, I volunteer for events in my community. I'm all about giving back, so if there is anything you need help with, don't be afraid to reach out and ask me for help. I can help with almost anything; if I don't have the answer, I will find the answer for you. I got my Bachelors of Business Administration in 2012. I worked for my community for three and a half years as an Education and Economic Development Manager. I took this summer off of my studies to help my community through the fire emergency. It was an amazing experience, with my amazing community. #TletinqoxStrong2017. I look forward to another great year of studies and meeting amazing people like you!
---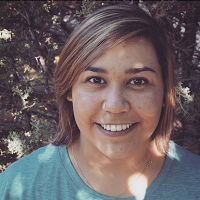 Mary-Jo Michell
Program/Year:
Business Management - 3rd Year
About me:
Hey everyone! I am Mary, I am from Kanaka Bar Band down past Lytton BC. I am in between 2nd and 3rd year Business Management. I have also gone and completed Culinary School Year 1&2 , and Retail meat cutting and processing. I have been around TRU on and off for 6 years. My hobbies are hockey, going to the gym, filming for YouTube, crocheting, and practicing mindfulness! If you like food, coffee, and a good chat feel free to hit me up! I can help you with organization, scheduling, and even give you some cooking tips!
---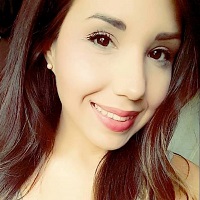 Nikki Hunter- Porter
Program/Year:
Bachelor of Science in Nursing (4th Year)
About me:
Hello! My name is Nikki and I am a member of Bonaparte Indian Band just outside of Cache Creek, BC. I enjoy anything to do with outdoors, hiking, kayaking, fishing etc. I have been a student at TRU for 7 years in total and my goal is to make new or returning students more comfortable with their transition into post-secondary. I am super friendly so if you see me around feel free to say hi or ask me anything and I will do my best to assist you myself or provide some more resources. I am excited to be a part of the Mentorship program this year and look forward to meeting you!
---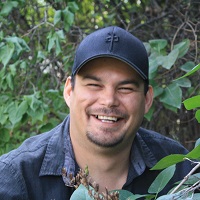 Justin Young Thunder Sky
Program/Year:
3rd Year Directive Studies
About me:
I am Anishanabe from Bloodvein MB
I am in love with life, living on purpose, walking my talk, living loving and laughing all the way. I am a giver of inspiration, kind supportive encouragement, and so much fun. I love and believe in all people, I see the gift in me, which helps me to see the gifts in all. I am a youth facilitator and a motivational speaker I would be honored to walk with you.
---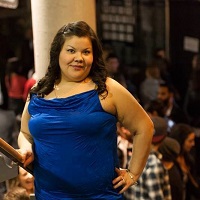 Eileen Lattie
Program/Year:
Social Work 2nd year
About me:
Hey there! My name is Eileen Lattie. I was born and raised in the Northern part of B.C in a town called Hazelton. I am from the Gitxsan Nation and belong to the Eagle Clan. TRU is a great University and I feel very fortunate to be a returning student. I am working towards my Bachelor in Social Work.
I am very pleased to have been given this opportunity to be a mentor and I look forward to meeting new people. I hope that I can help any new students with any questions or concerns. If you see me on campus, don't be shy to say hello. I look forward to meeting you. Hami'yaa
---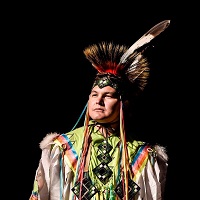 Melvin James
Program/Year:
3rd year Bachelor of Computing Science
About me:
Hey, I am Melvin James. I am a 3rd year computer science student here at TRU. I am Stl'atl'imx from the Lil'wat Nation in Mount Currie, B.C. but I also have some Italian and Cree in my blood. I plan on working in the Technology industry (not quite sure where or what) and utilize my education. I love anything to do with computers from software to hardware and mobile app development to web design. I also have an interest in photography, having done some shoots this summer with some great people. There are many other interests that I can list, but you might just have to come and talk to me to find those out. I try to be super approachable!
You can ask me anything about computers and photography. Well, you can ask me about anything to be honest, and I will try to answer you in the best way that I can.
---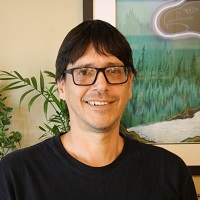 Ed Blakeborough
Program/Year:
MSc Environmental Science
About me:
Hello. My name is Ed Blakeborough. I have lived in Kamloops since I was a child but my band is Leq'á:mel First Nation (Meaning: The level place where people meet), located in Deroche, BC. Leq'á:mel is a part of Stó:lō Nation. I graduated this year with my BSc. majoring in math/econ and minoring in management. I am now in a Masters program. In my free time I enjoy fishing, hiking, camping, and golfing. I also enjoy watching all sports. Starting back at TRU in 2012 was my third attempt at university. I know many of the obstacles in our path and how I overcame them. I am hoping to make new student's experiences in their first year at TRU as enjoyable and easy as possible and I am willing to help you in any way I can.
---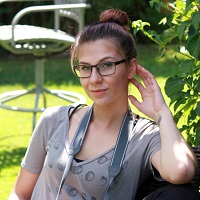 Lesley Campbell
Program/Year:
3rd Year Bachelor of Arts
About me:
Hey, I'm Lesley. I'm studying to become an elementary school teacher. It's a process, but it's totally worth it. I'm originally from beautiful Boston Bar, and some of my interests include watching crime shows, travelling, photography and elephants.
As a mentor at the Gathering Place, my goal is to do my best to help make university life a bit more fun, and hopefully a lot less stressful. When you see me around, feel free to come ask me anything or simply say hello
---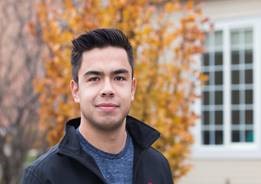 Marcus Scherer
Program/Year:
Bachelor of Natural Resource Science
About me:
My name is Marcus Scherer. My ancestors are from all over Canada (I am Anishinaabe, Secwepemc, Dakelh, Tsilhqot'in), but I have lived in Kamloops most of my life. Other than school there are many other things that I like to keep me busy; playing guitar, crossfit, hiking, and singing (alone of course). School is my life (except for the summer time, when I am out saving the forests from fires).
Feel more than welcome to come up to me and say hi. If you have a question about anything, I can either point you in the right direction, or help you myself (my specialty is Natural Resource Sciences).
---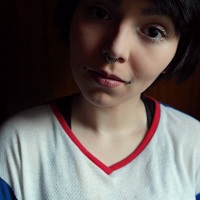 Tristen Wybou
Program/Year:
3rd Year Psychology (B.A. hons.)
About me:
Niits! My name is Tristen and I come from Kxeen, otherwise known as Prince Rupert! I'm Ts'mshian and that's how I was raised with my family, but I also have some heritage in Ojibwe and Lakota Sioux. I'm here working on an honours degree in psychology to go into graduate studies in forensic psychiatry, and I enjoy also writing, making music, documentaries, and scary movies! I'm often known for being a bit of a walking encyclopedia, and I'm a very open book, so if you ever want to chat or need some tutoring help, hit me up! I hope that I can blend my lived and educational experience to make university the least stressful and most enriching time possible for those around me. ga̱psm 'yensm g̱a̱nga̱ba!