2019 - 2020 Mentors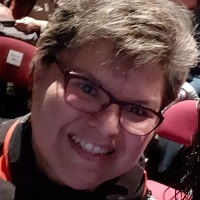 Loretta Hill
Program/Year:
Bachelor of Business Administration, Second year
About me:
Loretta Hill is a 2nd-year student in the Bachelor of Business Administration Program at TRU. Loretta has extensive work experience in accounting and finance.
She comes from an extensive family where culture and values are very significant in her life. Loretta comes from the Nisga'a Nation in the northern part of BC and is a Ksim Laxgibuu (wolf tribe) from the house of Duuk'. Loretta's Nisga'a name is Gwilks'eelaxkw, which means the eye of the needle. She received this moniker from her patriarchal family because of her loves of sewing, needlework and regalia making. With the education she receives from Thompson Rivers University she would like to peruse work experience in International Business and Finance and Aboriginal Banking.
---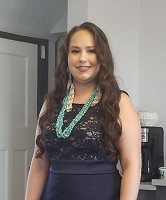 Elizabeth Spike
Program/Year:
Bachelor of Fine Arts, Fourth year
About me:
K̓alhwá7al̓ap (Hello to all). sElizabeth Spike nskwátsitsa. (My name is Elizabeth Spike.)
I am from the St'át'imc and Nlaka'pamux First Nation. I am currently in my 4th year in the Bachelor of Fine Arts program. I enjoy photography, painting and sculpture. I want to encourage my fellow students that it's ok to ask for help, and not to worry; we've all been there! We are a family, and that will support each and everyone in our community here at Cplul'kw'ten.
---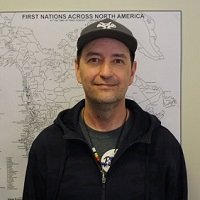 Greg
Program/Year:
Bachelor of Social Work, Fourth year
About me:
Hello, my name is Greg, and I am a Metis student currently in my fourth year of the Bachelor of Social Work program. I am also a red seal journeyman electrician who completed my electrical trade at Thompson Rivers University. I have lived in Kamloops for most of my life and like snowboarding and board sports in general. I also love animals, especially cats. If you see me on campus and have any questions, don't be afraid to approach me. I know how stressful school can get!
---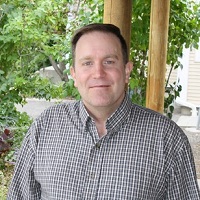 James McMechan
Program/Year:
Interdisciplinary Studies, Third year
About me:
Tan'si James nishihkason! Hello, I'm James McMechan, and I'm a Metis student in my third year of the Interdisciplinary Studies program with a focus on psychology.
My family's Michif roots are part Sioux and part French, from fur traders in the Upper Mississippi River Valley. I, however, grew up in Kamloops and have lived, worked, and attended school throughout BC, Alberta, and Saskatchewan. I'm continuing my education after an injury that influenced a change in my career path. I've loved being back in my hometown and am excited to be a part of this year's Indigenous mentorship program.
I enjoy writing, music, a little bit of running, and catching the occasional sunrise. TRU is the fourth university I've attended, so I've learned some of the ropes and, if needed, I can offer advice on some of the in's and out's. If you're a little confused with campus life, have questions, need tutoring, or just want to chat - let me know how I can help you! Transitioning into university can be challenging, so don't be afraid to ask for support! If you spot me at the Gathering Place or around campus, please say hello. I'm always up for a coffee!
---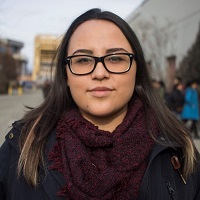 Sadie Lawrence
Program/Year:
Third year
About me:
Weyt-kp my name is Sadie Lawrence I am in my 3rd year of university. I am originally from the Okanagan, but I moved to Secwepemc territory (Simpcw) when I was very young. My parents instilled many different beliefs and traditional teachings in my upbringing.
Since then, I have wanted to gain a better understanding of modern sciences and intertwine with the teachings that have been passed on to me. Eventually I hope to work in environmental field to help save and preserve our land.
I love to snowboard in the winter and to take the occasional hike in the summer. If you see me around campus, say hi! :) kukwstsétsemc
---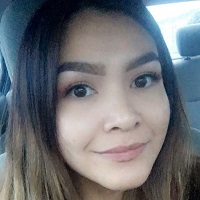 Wynona
Program/Year:
Human Resources Diploma, Second year
About me:
K̓alhwá7alap, Hello, ya'all my name is Wynona, and I am from Ts'kw'aylaxw First Nation, also known as Pavilion Indian Band within the St'át'imc Nation.
I am in my 2nd year of the Human Services Diploma Program, and will most likely move into the BSW program. I love traveling, hunting, fishing, singing, learning, sewing, beading and dancing powwow.
I like to think I'm shy & awkward but my friends and family think I'm crazy and outgoing most of the time. After graduation, I hope to work alongside Indigenous youth and children as they are our future. I am excited to be an Indigenous Mentor this year. If you see me around, don't be shy, say hi!
Tákem nsnek̓wnúk̓w7a
All my relations.