2020 - 2021 Mentors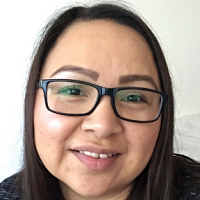 Tahnyea Robbins
My name is Tahnyea Robbins, I am from Esk'étemc (Alkali Lake, BC) and I am in my third year of the Bachelor of Science in Nursing program. I would like to be able to support Indigenous students in their studies by providing study tips, homework tips, and providing information on the supports and resources on campus. I encourage Indigenous students to go to the Gathering Place - Cplul'kw'ten, the staff and volunteers are amazing and provide a lot of support and information and allow for a better transition into university.
---
Rebecca Fabian
Program year: First year HUMS (Human Services Diploma Program. Working towards Bachelor of Social Work.
About me: I am a Dene/Cree from Fort McKay First Nations, northern Alberta. After 27 years I decided to return to school, in 2018 I registered at TRU in Bachelor of Arts for some upgrading. With the support of the Gathering Place, Accessibility and Writing Centre I had a successful first year. This semester I am starting my first year in the HUMS diploma program. Being new to university I found that I needed a lot of support, so I know first-hand how to seek out the supports at TRU. So please feel free to contact me.
---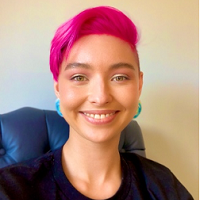 Cicyetkwu Dunstan
Program year: Management Diploma second year
About me: I am Nlak'upamux and registered with Lytton First Nations from my grandfather Lyle Dunstan's side. My mother is Denise Dunstan, and my grandmother is Turdine Dunstan my great grandparents were Cicyetkwu(Mary) and Jacob Anderson. I am a returning student. My first time at TRU I was enrolled in the sciences. I decided I wasn't ready for university at that time and left for a few years. I am now returning with purpose and more focus. I am involved with a local history group and have more than a few nerdy hobbies. I am excited to be an Indigenous mentor this year. I have learnt a lot since my first attempt at University and I am always willing to chat or help make introductions. Don't be afraid to ask me any questions or say hello.
---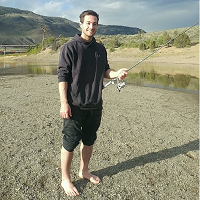 Larry Franzen
Currently, I am in my fourth year of a bachelor of science to become an emergency physician in the future. Aside from school, I am a competitive jiu-jitsu fighter, scaffolder, and ICU volunteer among other things. I have recently finished writing the Medical College Application Test this summer (2020) and am looking forward to sharing what has brought me success to others who may struggle. I hope that I can help students become effective learners so they can achieve a balanced life and have time for other activities along-side meeting their educational goals!
---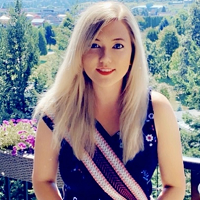 Jamie-Lee Keith
Program: TRU Law second year
About me: I am the current elected Thompson/Okanagan Métis Youth rep, the director of communications at Two Rivers Métis, and I am a law student at TRU. I have a degree in history, Bachelor of Education, and a master's in educational leadership. I have a passion for helping younger people and I seek to promote cultural understanding in everything I do. My favourite colour is purple, and I love the band Fleetwood Mac. If you see me on campus, please feel free to tell me what you're watching on Netflix or tell me all about a pet if you have one! I look forward to getting to know you and helping you be as successful as possible!