Testimonials from TRU Employees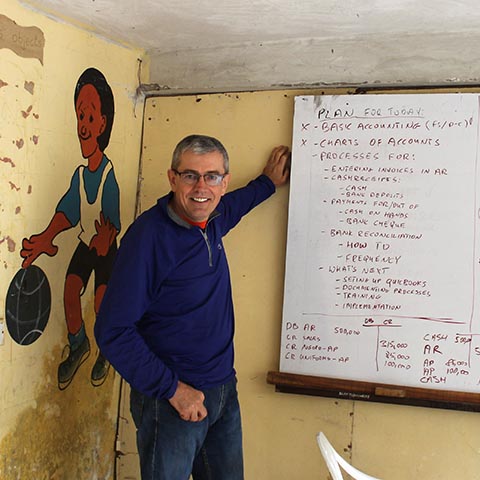 Waldi Miszkurka (2016)
Position at TRU: Manager, Academic Planning and Operations, Provost Office
Placement: Arusha, Tanzania
Position at Uniterra: Accounting Advisor
Testimonial
Rians Institute of Professional Studies (RIPS) is a small vocational school in Arusha, Tanzania. During my assignment as an Accounting Advisor, I have reviewed RIPS's existing financial and accounting systems and identified specific risks and inefficiencies. Following my recommendation, RIPS obtained new accounting software that I have implemented and trained their accounting staff on. I was training mainly young women that would otherwise have very little chance of social and financial mobility. This assignment gave me tremendous personal and professional satisfaction. I felt that I was making a difference and it was truly rewarding!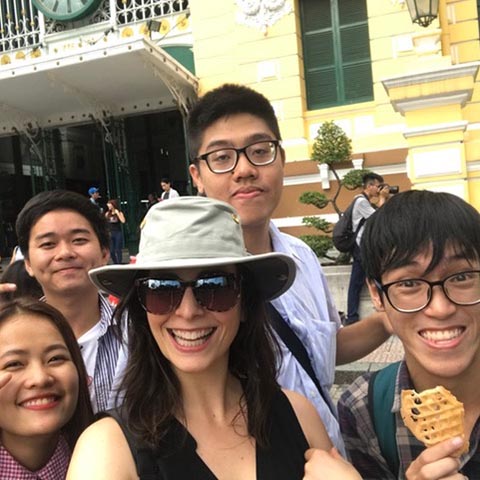 Leana Scordo (2017)
Position at TRU: Supervisor, International Training Centre, TRU World
Placement: Ho Chi Minh City, Vietnam
Position at Uniterra: Marketing for Recruitment Advisor, Short-term Programs, Ho Chi Minh City College of Economics (HCE)
Testimonial
I worked with Ho Chi Minh City College of Economics (HCE), in the areas of identifying, targeting and marketing short-term programs to meet the growing industry needs of the area. Specifically, I worked with the training centre, which is in their infancy stage, working to diversify the college business model by providing shorter term training programs to enterprises and more mature students who are seeking professional growth or career changes. We spent time developing a marketing plan to help identify key areas of opportunities and focused on short-term goals for the centre.
L4C was a fabulous experience, one that I would recommend to anyone who may be interested in participating. Sharing and working with others at HCE, challenged me both personally and professionally, as I found myself in a new environment where leadership and flexibility were key. Experiencing a new culture to its fullest, opened my eyes to the beauty of Vietnam and its culture and also renewed my appreciation for Canada and the many advantages we have has Canadians. Beyond the contribution to the important work at HCE, I made many life-long friends - friends that I look forward to visiting again one day!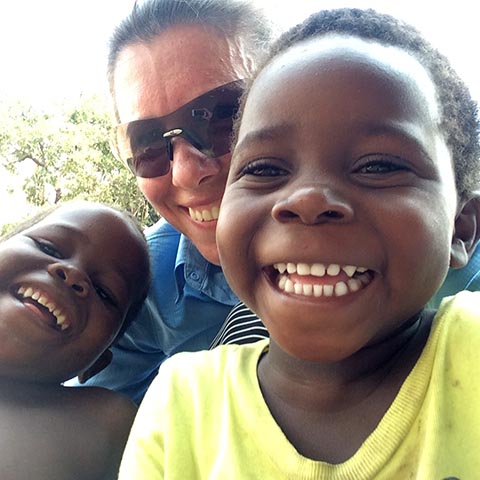 Biggi Weischedel (2017)
Position at TRU: Open Learning Faculty Member in Business
Placement: Lilongwe, Malawi
Position at Uniterra: Marketing Advisor
Testimonial
I am so thankful to have had the opportunity to travel to Malawi for Uniterra. It is an extremely well-organized program that opens your eyes to the issues faced by women and youth globally.
During my time in "the warm heart of Africa", I learned how the joyful and compassionate spirits of the people of Malawi triumph over poverty, lack of education and limited business opportunities. Despite their challenges, they are welcoming, gracious, and kind. I particularly enjoyed my travels to outer villages where my limited Chichewa (language) entertained the kids!
While working for the National Smallholder Farmers' Association of Malawi (NASFAM) in Lilongwe, I developed a marketing plan template, conducted an online survey and advised on marketing strategies (e.g. packaging of new rice products). Through buying and selling rice, beans, chillies, groundnuts and other products, NASFAM has given a strong voice to small farms, mostly operated by women. Improved marketing will help the firm extend the availability and recognition of their products and benefit the farmers.
Currently, frequent power outages in Lilongwe stifle business activity. The effects of climate change, such as droughts and heavy rains, reduce harvests and threaten the farmers who have no other income. Education is often inaccessible or abandoned too early, especially by girls. My experience in Malawi opened my eyes to the conditions faced by its inhabitants and drives me to continue my assistance, even from Canada. I miss the precious friends I made in Malawi and hope to visit again soon.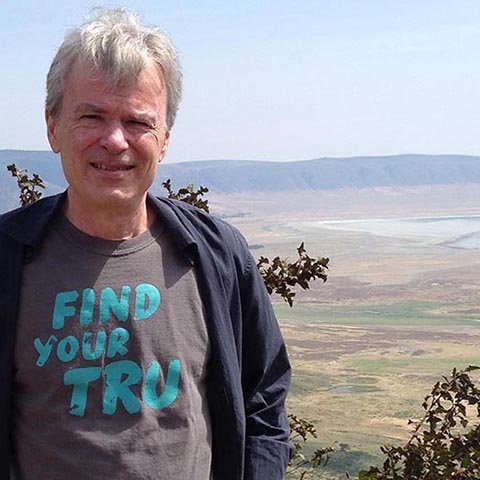 Mark Rogers (2017)
Position at TRU: Web Content Strategist, Marketing and Communications
Placement: Arusha, Tanzania
Position at Uniterra: Web Designer
Testimonial
The Tanzania Tourism Bureau has a website to go along with its cultural tourism program. The program allows communities to set up tours for visitors with support from the government. The website lists all these tours, but it was five years out of date. And no one knew how to update it. My job was to figure out how the site worked, update it, and train local people to maintain it.
This was my first time in Tanzania, so I learned a lot about that part of the world. I didn't realize that this country was so rich in tourist attractions -- Kilimanjaro, Zanzibar, Serengeti, safaris, Maasai people. It's great that they are building on this to allow local people to bring some of those tourism dollars into their communities in order to support schools, clinics and infrastructure.
Larry Phillips (2017)
Position at TRU: Director, Human Resources
Placement: Hanoi, Vietnam
Position at Uniterra: Human Resources Advisor, FPT Education
Testimonial
FPT Education is a private university with the mandate of educating students, from primary to master's level programing. My mandate was to evaluate and make recommendation to enhance the human resources practices of FPT Education. Based on the number of younger staff employed by FPT, I was also asked to gauge the level of empowerment and engagement of this key group. My overall impression was very positive. The business model and infrastructure supports the current student base and educational strategies. However, with aggressive future student enrolment targets, systems, especially human resources will need to grow and improve. Current student numbers are 30,000 with a target of 150,000 students by 2025.
Within FPT the younger workers make up 75% of their employees. Statistics show that in general only 30% of staff are engaged at work, 50% are unengaged and 20% are actively disengaged. Many younger workers want to work for FPT Education with a sense of pride and a desire to learn and grow. However, if they are not provided more formal opportunities to grow, learn and progress they will ultimately leave. FPT experiences a 20%, yearly turnover rate, this situation is costly and difficult to manage. Attracting and retaining the brightest talent will be critical for future growth.
In FPT's Global Office I used a coaching model to motivate and educate staff, to create a better understand of their roles and challenges. One of the most positive experiences was to challenging staff to think about the purpose of their work, step out of their comfort zone and look at their future career opportunities. Helping staff to understand their own and team member personalities was a powerful and meaningful exercise. By developing a team charter staff gained a greater understanding of the work they were doing and how it contributes to the success of their students. Team meeting effectiveness and informal leadership was a key focus area and an area that increased confidence and contribution levels.
I left FPT with a sense of accomplishment and more importantly a new group of friends that were on the way to building confidence and career paths.