Have you applied to TRU? Join us to learn about next steps, our campus and student services. Haven't sent in your application yet? That's OK — there will be plenty for you to see and do!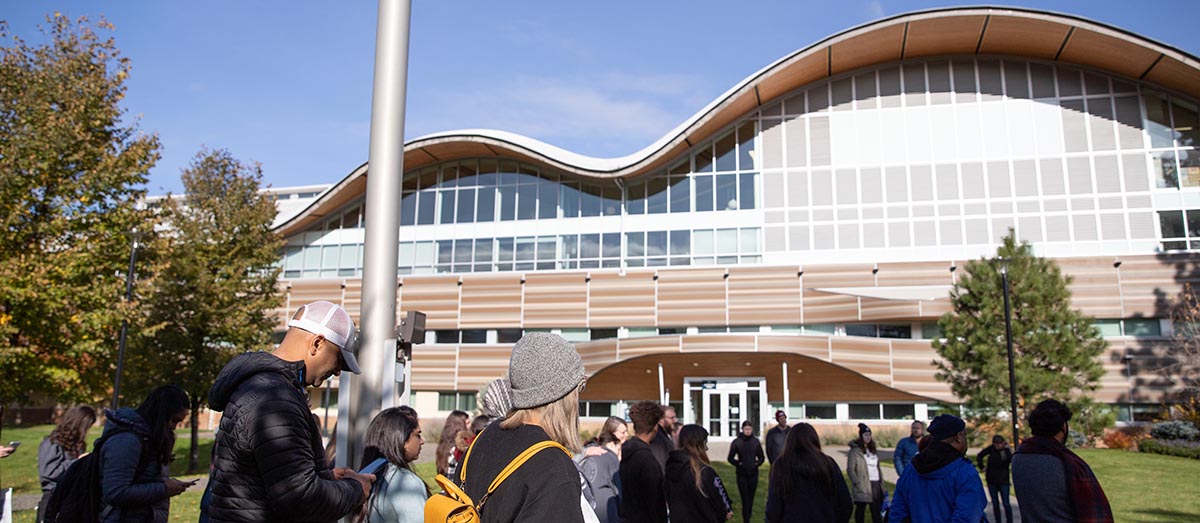 What to expect
Featuring over 50 booths, displays, information sessions and tours, you'll get everything you need to know about TRU at Open House. Not a future TRU student? We'd still love to show you around campus.
9 a.m. — Check-in
Meet us at Open House Headquarters
9:30 a.m. — Kickoff
Open House is meant to be informative, but also fun. What better way to start the day than music, TRU merch, and free coffee and treats.
10 a.m. to 2 p.m. — Resource Fair
Your chance to meet TRU faculty and staff, ask your questions, and learn about different programs and services.
10 a.m. to 2 p.m. — Information Sessions
Unique information sessions run throughout the day across campus. Curious about opportunities and student services available to TRU students? Hoping to start your course planning early with an academic advisor? There's an information session (or several!) for everyone.
10 a.m. to 2 p.m. — Campus Tours
Explore our beautiful campus on a guided tour led by a current TRU student.
2 p.m. to 2:30 p.m. — Student Panel
Hear from our current students as they answer your questions about life at TRU. Ensure you've registered for your opportunity to submit your questions.

Map, directions and parking
Open House starts on BMO Student Street in Old Main on the TRU Kamloops campus. Check-in at Open House Headquarters begins at 9 a.m. outside of Old Main near the Campus Courts. This will also be the same locations for the Open House Kickoff starting at 9:30 a.m.
Parking
Parking is free on campus for Open House. Since it's a Saturday, you're welcome to park anywhere you want (except for reserved parking spots), but we suggest parking in Lot P, Q, C, V1 or A1. Watch for signs and volunteers when you arrive on campus.

Where to stay and things to do in Kamloops
Where to stay
Hotel information with Open House rates is coming soon.
Things to do
Come share the experience and play like a local. Learn more about local activities, events and attractions here at Tourism Kamloops.