Award for School of Education International Study
The Details
Faculty of Human, Social and Educational Development - Student Support (Scholarships & Bursaries)
Investment: $25,000 would provide 10 students with financial assistance making international study a reality
OPPORTUNITY
These much-needed awards would allow deserving students enrolled in any program within the School of Education an opportunity to experience international education. Students come back from international study experiences more independent, confident and eager to take on any academic, professional or personal challenges – these are valuable skills that can last a lifetime!
IMPACT
In addition to the cost of course tuition, an international study opportunity can add up to an additional expense of at least $5,000. Your support would make a student's dream become a reality. Selected TRU students displaying academic excellence will have an opportunity to participate in international research and study in Germany, Colombia, and other countries where TRU has established strategic partnerships with top quality universities. Help students broaden their educational experience and cultivate an international perspective through international study.
The School of Education has strong and active institutional partnerships with the Heidelberg University of Education in Germany and with La Sabana University in Bogota, Colombia. Education students are engaged in collaborative teaching and research initiatives that are enhancing their capacity to understand global patterns of innovative educational change and school leadership development.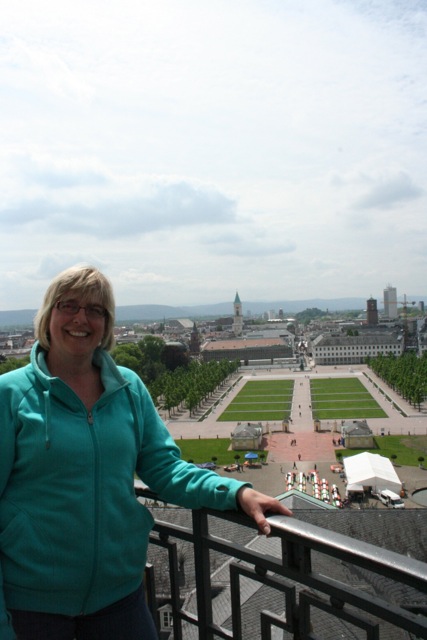 "I will be forever grateful for the opportunity I had to study at Heidelberg University in Germany. This experience changed me and has offered a lifetime of benefits I will draw on throughout my career. As an educator, I was able to learn philosophies applied within another culture, and this type of experience is something we can only receive through an international field study program. I developed confidence and valuable interpersonal and communication skills. If you can see education worldwide, you can see growth and compare it on a global level. This opportunity offered me a richer experience and has made me a better educator. I wish all students could have the same opportunity I did.
~ Sandra Cantin, 2nd year ECE student
"This experience changed me and has offered a lifetime of benefits I will draw on throughout my career"