Aboriginal Early Childhood Education Bursary
The Details
Faculty of Human, Social and Educational Development
Investment: $50,000 endowment generating $2,000 every year
OPPORTUNITY
An endowment of $50,000 generating $2,000 in student awards each year will recognize outstanding student scholars of the Master of Education in Educational Leadership Program.
IMPACT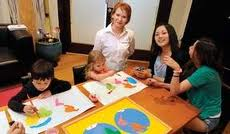 Aboriginal Early Childhood Educators are in great demand within Canadian communities. To retain and attract Aboriginal students into the two year Early Childhood Education (E.C.E.) Program at TRU, financial support is greatly needed to help open the doors for students to realize their dream of becoming Early Childhood Educators. Bursaries will help ensure students continue to achieve their goals. This means working with children and filling the cultural gap where Aboriginal Educators can have a direct impact by inspiring the lives of pre-school children and improving their chance of future success. Fostering the physical, social and mental attributes helps pre-school aged children develop into healthy life-long learners.
Children who experience their cultural roots grow up feeling more connected and are more resilient. As the need now exceeds the number of ECE professionals available, your support would help to ensure the graduation of more Aboriginal ECE students supporting their dreams of higher education and contributing to positive development of children in our society.
Opening Doors and Fulfilling Dreams……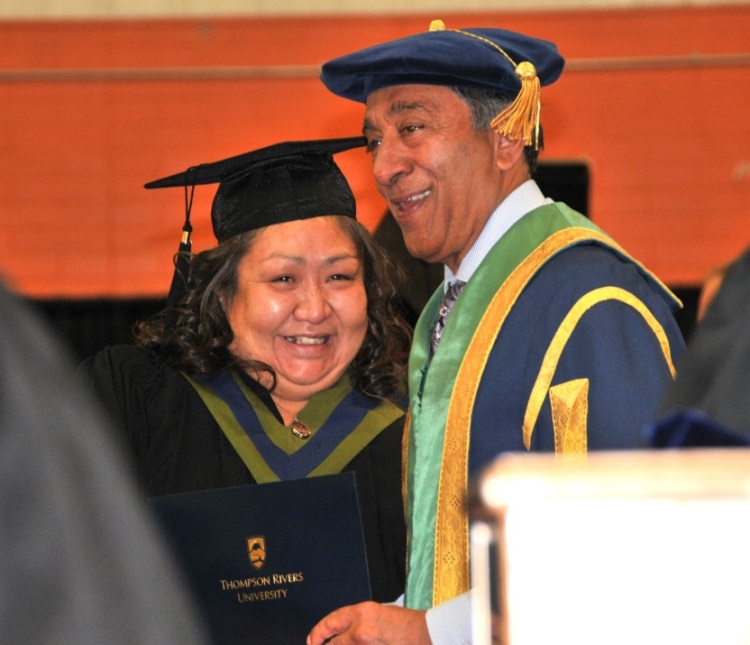 My name is Marie Schooner and I am from Nuxalk Nation. My most important goal in life was to get my education. I felt that without this my choices would be limited. My dream in life was to work with children and help them get the best start possible.

After receiving much-needed funding support, I was able to fulfill my dream of completing the Early Childhood Education Diploma Program at Thompson Rivers University. I am proud to say that I graduated with my class of 2013. As an Early Childhood Educator, I am excited about the many possibilities available to me and the opportunities to make a difference in the lives of children.

A bursary meant that I could reach my post-secondary education goals and be a role model for the children I will teach. This wouldn't have been possible otherwise.

- Marie Schooner
TRU Early Childhood Education students become valued employees as our society endeavors to recruit and retain qualified educators. The high standards set by the program are clearly evident as students work toward completing their practicum placements. Upon completion of their courses, and as employees, we find the competencies and quality of the students from TRU to be above average in the early childhood experiences and in-depth relationships they bring to our children and centre.

- Director of a Kamloops non-for-profit child care society.