TRU Foundation
Emergency Student Support Fund
At present, TRU is addressing the emerging critical needs of students. Many have returned to their hometowns to study remotely, but for a significant number of Canadian and international students, their TRU residence is home. With waves of layoffs and job losses, their financial position has become increasingly precarious. As TRU serves a disproportionate number of individuals who are the first in their family to pursue post-secondary education, addressing food insecurity, matters of mental health, and support amidst isolation are significant priorities.
To that end, the TRU Foundation is facilitating additional donations to the TRU Students' Union food bank and emergency student support fund for those facing urgent financial crises. Give to this fund to provide emergency financial relief for students who are struggling to make ends meet.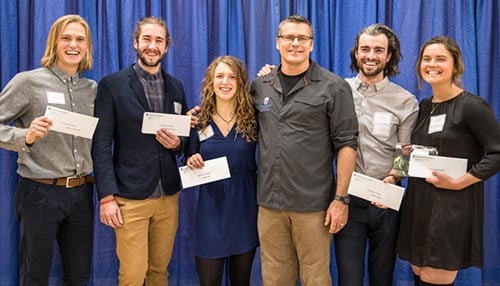 Education can change a person's life. Gifts to student awards ensure that no student is denied a quality education due to an inability to pay.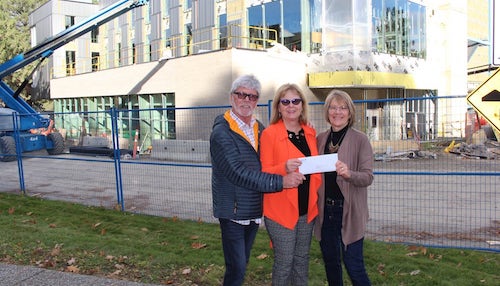 We provide funds for the financial support of TRU students and TRU's programs and projects.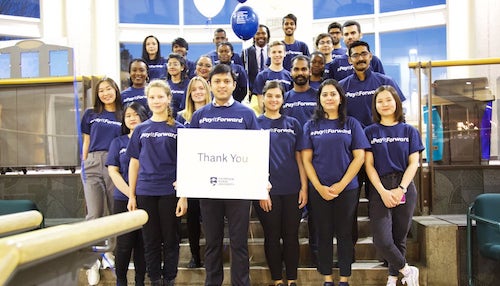 There are many ways to support the Foundation including donations, annual gifts, endowments, gifts-in-kind and planned giving.
---
Helping Students
---
The Thompson Rivers University (TRU) Foundation is a registered society under the statutes of the Province of British Columbia and can issue charitable donation receipts to all of its donors.
A gift to the TRU Foundation is an investment in the future of higher education. The Foundation provides funds for the financial support of TRU students and TRU's programs and projects. The Foundation serves as the manager and trustee of funds invested in the Foundation's Endowment Fund, which currently stands at $25 million.
The TRU Foundation gratefully acknowledges the financial assistance of the Province of British Columbia and the BC Gaming Fund.
The Foundation puts on many events throughout the year that contribute to our fundraising efforts. Our events give us an opportunity to thank and celebrate our donors while raising funds at the same time. Participating in or sponsoring either our award winning Gala or our fun annual golf tournament in August, is a great way to support the Foundation's efforts to provide financial aid for students.