Education and Social Work Menu
ESL Student Resources
ESL Scholarships & Awards
Christie Cole Memorial Fund
An annual award of $1,000 to be awarded to a mature (female) single parent enrolled at TRU after an absence of a minimum three years away from educational studies. For further information, please go to Christie Cole Memorial Fund.
ESL Scholarship Award
The ESL department at Thompson Rivers University is proud to facilitate an ESL scholarship endowment award for international students.
The award was given for the first time in fall 2012 as an award of $1,000 to Yuhang Zhang. Other recipients have been Fen Zhou, Hisaaki Oguri, Yinan Liu, Hyung Dong Cho, Milagros Paz Gallegos, Chaiwit Hansuwannatee, Reona Tamaru, Irina Belova, and Thanh Tran.
Students are nominated by ESL teachers and must meet the following criteria:
The student must have a minimum of three ESL courses in each of the semesters that they have attended or are attending at TRU.
To be nominated the student must be taking at least one course in the ESL department in the semester they receive the award.
The student must demonstrate a good work ethic in the classroom and possibly beyond the classroom by fulfilling such things as: doing all the work assigned in class, displaying good attendance, contributing to class discussions and group work and handing in quality work.
The student cannot be a fully funded/sponsored student.
The student must have an average of B+ in all completed ESL classes or a worthy candidate may be selected at the discretion of the committee.
This award would not have been possible without the support of the TRU and greater Kamloops community.
ESL services
Language Learning Centre
The Language Learning Centre in OM2517 is a large and welcoming drop-in space for students to get help from instructors, teaching assistants, and volunteer tutors. Students can receive help with any area of English language study such as: writing, vocabulary, reading, listening, speaking and pronunciation.
In addition to regular hours, special events and workshops are held regularly. Each semester, students are provided up-to-date Language Learning Centre hours.
Students will also be interested to know that the Language Learning Centre hosts a number of fun and meaningful activities for students to enjoy. These include:
English Conversation Club: This club meets in the Centre twice weekly and is an excellent opportunity for students to enjoy good conversation and to gain confidence speaking English in a low-stress and welcoming environment.
Games hour: We have "Games Hour" once or twice weekly and these are wonderful opportunities to learn English through play, to have fun and to make new friends.
Welcome and other Social Events: Each semester, we host a number of social events and many of these include food and refreshments and other fun activities.
Workshops: We host several workshops on topics of relevance and importance to language learners.
The Language Learning Centre is also available for students for printing and as a comfortable space for study.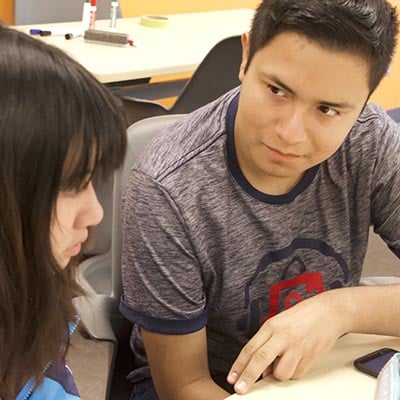 Campus-wide activities:
Throughout the year, ESL students are invited to participate in campus-wide activities such as TRU orientation, International Days, TRU Survivor, movie nights and the summer beach party. These activities provide a great opportunity for ESL students to enrich their campus experience by meeting domestic students.
For further information about events on campus, please see the campus event listings.