Education and Social Work Menu
Academic English as a Second Language
Students, whose first language is not English, will be well prepared for success in Canadian universities upon completion of our ESL program.
With a focus on English for academic purposes, the core courses develop language proficiency in speaking, listening, reading, writing and grammar. You can also elect to take courses in vocabulary, pronunciation and business communications. The real TRU advantage is that you can take undergraduate courses while developing your English Language skills.
Wen Ma from China speaks about studying at TRU.
What our students say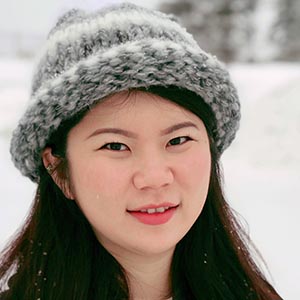 Dajeong Lee
The thing I like the most about TRU ESL program is the atmosphere of classes. The cheerful classes led my voluntary participation in class. The instructors were also enthusiastic in class; I felt their substantial responsibility. They always tried to give us a lot of knowledge in various areas. This program helped me to develop strong academic language skills. It was such an empowering experience to move forward with my further academic career.
Catherine Sigouin
Kamloops is a very beautiful city and has everything that is essential for students. TRU organizes many activities which allow us not only to meet international students, but also Canadian students. The ESL program at Thompson Rivers University is excellent! This program gives us high quality English courses and lets us learn a lot about the countries where the international students that we meet in our classes come from.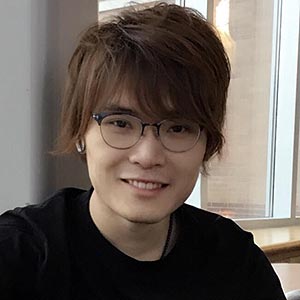 Joey Wang
Instead of the traditional learning way such as rote-learning, students were encouraged to participate in the real practices with their critical thinking in ESAL courses. Furthermore, through cultural communication in ESAL courses, I gained a deeper understanding of the language. My learning experience reflected that taking ESAL courses would be the first step to know the new environment for each international student.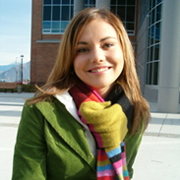 Chloe Bergeron
TRU is a great campus because of its warm atmosphere, its many student activities, and its welcoming and energetic people. Being part of the ESL program is a unique language experience which has allowed me to create connections with Canadian students as well as students from all over the world. Kamloops with about 90,000 people is a city full of life in the middle of a magnificent environment.
The TRU ESL advantage
One of the few universities where you can take academic courses while taking ESL courses.
You can choose from ESL electives and apply to receive certificates for each level of ESL completed.
Small classes ensure you receive the support and attention needed to achieve your goals.
Instructors take the time to learn your name and personalize instruction.
You become part of a community that celebrates success.
The Language Learning Center supports your learning by offering free tutoring and a welcome place to meet friends.
Success is supported and celebrated with scholarships.
The International Student Advisory Program assists students with pre-arrival information, housing, settlement, clubs and leisure activities.