Education and Social Work Menu
Department of English as a Second Language
Thompson Rivers University is a leader in ESL education for university students. The ESL Department offers courses in English for Academic Purposes, TESL/TESOL, and Service Learning (SRCL 1000). The ESL Department offers a breadth of courses to help you reach your academic, professional, and personal goals as you become more confident in English. The TESL program offers courses to prepare students for teaching ESL. We welcome students from around the world and celebrate the wealth of knowledge and experience you bring to TRU.
Whether you choose to stay for one semester or more, our small class sizes offer personalized care in a nationally articulated five-level program that focuses on critical thinking, collaboration, and use of technology. Level 4 students can take one undergraduate course and Level 5 students may take up to three undergraduate courses. Upon completion of each level from 2 to 5, students may apply for a certificate. ESL courses prepare students for academic success and fulfill the language requirements for admission to all TRU programs. Students may also choose to attend for a single semester to improve their general language skills. ESL courses will improve your academic performance and increase your employability.
Accredited by TESL Canada, the TESL program at TRU is a nationally recognized certificate program for university graduates who wish to teach English as a Second Language in Canada or internationally. This program trains students in the most effective teaching techniques, including interactive activities and games. This five-course certificate program includes a practicum placement that will prepare students to enter the job market.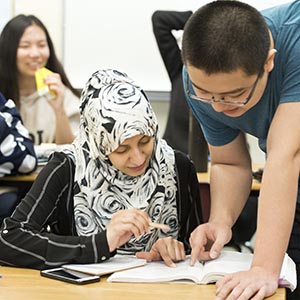 Apply Now