Opportunities for TESL Graduates
Explore - Lead - Educate
A global network of TRU TESL graduates helps our TESL students find opportunities around the world and we have an online space for TRU TESL alumni and students to connect. We also regularly receive requests for our graduates to work in various institutions and pass these on to our alumni. Since the inception of the program graduates have gone on to have dynamic career opportunities both in Canada and internationally.
Our graduates have gone on to work as well as pursue ESL related teaching and graduate studies opportunities in diverse contexts including:
teaching internationally and teaching in Canada
working as program administrators
working developing and writing curriculum
teaching universities and colleges
pursuing masters degrees (in many cases at TRU) and some have gone on to pursue doctoral degrees in TESL at leading institutions
working in recruitment
coordinating programs
and much more
In Canada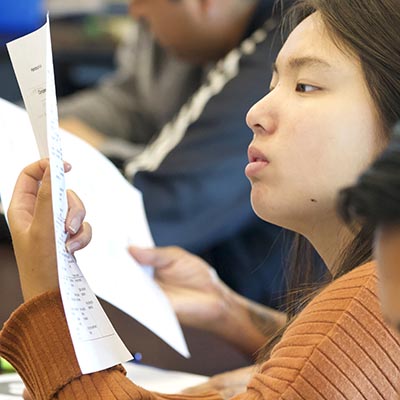 In Kamloops and in Canada, many of our graduates have begun their careers teaching for TRU World in contract training programs and teaching at Kamloops Immigrant Services.
TRU World hires 30 or 40 instructors and instructional assistants each year and they require TESL Canada certified instructors - the vast majority of instructors working in TRU World contract training completed the TRU TESL program. Those contract programs are wonderful gateway opportunities for graduates to get meaningful, dynamic and real experience here on campus. Others have gone on to work for various institutions in places such as Metro Vancouver, Victoria, Prince George and Alberta.
Internationally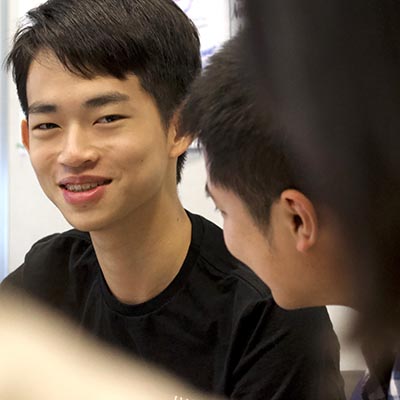 Many choose to have a career in TESL due to the tremendous international opportunities. Overseas teaching opportunities provide the chance to live and work elsewhere in a rewarding career. Recent TRU TESL graduates have worked in many places, including Columbia, Japan, China, Hong Kong, South Korea, Poland, Chile and the U.A.E. Read testimonials from many of our alumni to hear about their experiences. The field of TESL continues to grow and qualified teachers are needed around the world and the success rate of our graduates finding work internationally in reputable and dynamic contexts is high.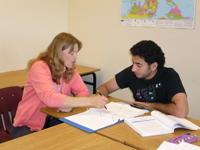 The goal of the Department is to continue to build on its commitment to excellence in TESL teacher training.
TRU TESL faculty are active leaders in their field. Their commitment and active participation in the larger ESL/TESL community can be seen though such projects as hosting the TESL Canada 2012 conference and sharing of research and best practices in publications and conference presentations.
Information for Employers
We invite ESL/EFL/EAP employers around the world to share opportunities with us. We have a dynamic TRU TESL Alumni network and regularly share opportunities with our network of students and alumni. E-mail opportunities to tesl@tru.ca.