ESL Student Resources
ESL Scholarships
Christie Cole Memorial Fund
An annual award of $1000 to be awarded to a mature (female) single parent enrolled at TRU after an absence of a minimum three years away from educational studies. For further information, please go to Christie Cole Memorial Fund.
ESL Award Fund
The ESL department at Thompson Rivers University is proud to announce the creation of the first ever ESL Scholarship endowment award for international students.
After more than four years of grass root fund-raising efforts, the ESL Scholarship Award was given for this first time in the fall of 2012 as an award of $1,000 to Yuhang Zhang and in 2013 two awards of $1,000 each given to Hisaaki Oguri and Fen Zhou. This award is now given each year in perpetuity
Students are nominated by ESL teachers and must meet the following criteria:
1) The student must have a minimum of four ESL courses in each of the semesters that they have attended or are attending at TRU.
2) To be nominated the student must still have a minimum of one semester of ESL remaining. For example, if a Level 4 student is nominated in the summer semester, they are eligible to receive the award in the fall semester.
3) The student must demonstrate a good work ethic in the classroom and possibly beyond the classroom by fulfilling such things as: doing all the work assigned in class, displaying good attendance, contributing to class discussions and group work and handing in quality work..
4) The student can NOT be a fully funded/sponsored student.
5) The student must have an average of B+ in all completed ESL classes.
This award would not have been possible without the support of the TRU and greater Kamloops community. The ESL department would like to thank all those who contributed to this endowment either through monetary donations, gifts in kind, or by attending the numerous fund raising events in the past four years. The community bought tickets to attend eight fund raising dinners. They donated books and clothing for five 'recycled' sales. They donated items for three silent auctions and coins for two coin drives, There were also numerous substantial monetary donations from individuals and businesses including one anonymous donation of $2000. Some people donated sales from cotton candy sales at Canada Day at Riverside Park and some donated a portion of their sales from Avon and unique, locally made clothing. The Kamloops community also helped raise money by giving their time and money in support. Kamloops and TRU, you can be proud that you have helped to create a legacy for international students coming to our city and campus.
ESL Services
Language / Media Labs
The modern ESL Language Labs (IB 2057 and IB 2058) are used primarily for the instruction of listening, speaking, and pronunciation classes in the ESL department. Drop-in sessions, posted on the lab doors, are also available to students outside of class time. These sessions provide extra practice and learning opportunities for students.
Language Lab facilities include two multimedia rooms, each with 25 networked computers, a printer, an LCD projector, a VCR/DVD player, and an audio cassette deck. The labs are also fully integrated digital language labs, using the SANAKO Lab 300 software system to deliver and manage language learning and teaching. The system offers voice recording capabilities, real-time communication, and student monitoring, among other features.
The materials collection consists of pronunciation, idiom, and grammar software, audio CDs, DVDs, videos, audio cassettes and texts.
For more information about the Language Labs, please contact Evangelitsa Pappas: epappas@tru.ca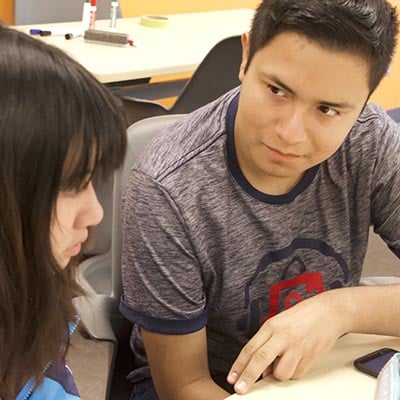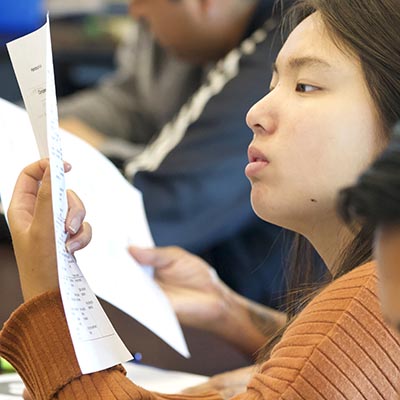 International Student Activity Program (ISAP):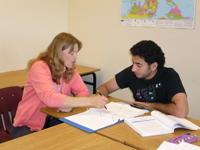 ISAP is an international student activity program that provides opportunities for students to meet other students and get to know the region through typical Canadian activities.
For further information about these activities go to International Student Activity Program (ISAP).
Campus-Wide Activities: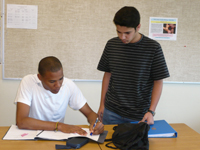 Throughout the year, ESL students are invited to participate in campus-wide activities such as TRU orientation, International Days, TRU Survivor, movie nights and the summer beach party. These activities provide a great opportunity for ESL students to enrich their campus experience by meeting domestic students.
For further information about events on campus, please see the campus event listings.
ESL Internet Resources