Academic English-as-a-Second or Additional Language
The Thompson Rivers University ESL program is designed to provide specific and appropriate language training for English as a Second Language speakers who plan to proceed to post-secondary study, focusing on English for academic purposes. Our courses are designed to help prepare students for successful study in the Canadian university context.
Wen Ma from China speaks about studying at TRU.
Successful completion of the program means that a student has a sufficient level of English-language proficiency to undertake academic studies at TRU. The program offers five levels of study ranging from beginner to advanced. Core courses at each level focus on reading, grammar, writing, speaking and listening skills. These are complemented by ESL elective courses that include Vocabulary for Academic English, Pronunciation, and Advanced English for Business Communication.
All incoming ESL students are required to take the English Placement Test (EPT) to determine appropriate placement.
In addition, all new students are required to attend the Testing and Orientation Week, which is held at TRU the week prior to the beginning of each semester. EPT Test Waivers are also possible with appropriate TOEFL or IELTS scores.
enter with TOEFL PBT:550
TOEFL CBT:213
TOEFL IBT:80
IELTS:6.0+ — no band below 5.5
Level 5
ESL Core Courses
(+ 3 ESL or academic elective courses)
enter with TOEFL PBT:530
TOEFL CBT:197
TOEFL IBT:71
IELTS:5.5 — no band below 5.0
Level 4
ESL Core Courses
(+ 1 ESL or academic elective courses)
enter with TOEFL PBT:500
TOEFL CBT:173
TOEFL IBT:61
IELTS:5.0+
Level 3
ESL Core Courses
Level 2
ESL Core Courses
Suggested entry
Requirement TOEFL PBT 350
Level 1
ESL Core Courses
TOEFL Exam Formats
Paper-based exam = TOEFL PBT
Computer-based exam = TOEFL CBT
Internet-based exam = TOEFL IBT
EAP classes are tuition-free for domestic students. Domestic students can also apply for an Adult upgrading grant; please click here for more information.
International students will be charged the regular international tuition fees for all ESL courses.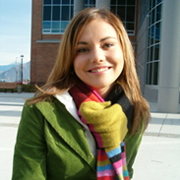 TRU is a great campus because of its warm atmosphere, its many student activities, and its welcoming and energetic people. Being part of the ESL program is a unique language experience which has allowed me to create connections with Canadian students as well as students from all over the world. Kamloops with about 90,000 people is a city full of life in the middle of a magnificent environment. Chloe Bergeron
Kamloops is a very beautiful city and has everything that is essential for students. TRU organizes many activities which allow us not only to meet international students, but also Canadian students. The ESL program at Thompson Rivers University is excellent! This program gives us high quality English courses and lets us learn a lot about the countries where the international students that we meet in our classes come from. Catherine Sigouin