History of Open Learning
Open Learning at TRU is BC's leading open and distance education provider. It builds on the legacy of both the University College of the Cariboo (UCC) and the Open Learning Institute (OLI).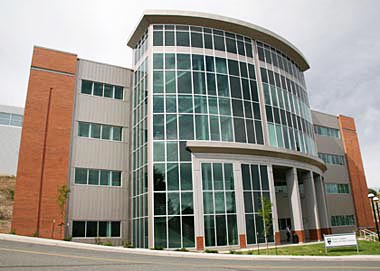 BC Centre for Open Learning
On June 1, 1978, the British Columbia Colleges and Provincial Institutes Act created OLI to pioneer post-secondary education via distance education. OLI was a non-profit, fully accredited institution.
In 1988, OLI became the Open Learning Agency (OLA), a BC Crown Agency with the primary function of managing two services: what became the BC Open University (BCOU) and the Knowledge Network (KN).
Up until 2004, KN was an on-site creator, producer and broadcaster of televised educational programming; today, it operates as a commercial-free public educational broadcaster.
On April 1, 2005, UCC and BCOU amalgamated to form Thompson Rivers University. All programs and courses of BCOU became part of TRU under the newly created Open Learning division of TRU.
Today, through its legislative mandate, Open Learning provides open, accessible and flexible learning and recognition of all types of learning.