Meet the Chaplains
---
Jeff is a Christian representative and member of the Baptist faith. He has a Master of Divinity degree from Briercrest Family of Schools and an undergrad from UCC (before it became TRU!). Jeff loves to spend time with family, coach soccer, and run a side business on leadership development.
Favourite quote: Jesus must become greater, I must become less. – Gospel of John. Jeff has tried to live his life in this fashion since high school!
---
Venerable Gawa Khandro is a Buddhist nun whose teachers include V. V. Kenchen Thrangu Rinpoche, Thich Nhat Hanh, Acharya Pema Chodron, and Lama Tsewang Samdrup. She is the Spiritual Director of GawaLing Buddhist Centre, a member of Interfaith Kamloops, United Sangha Vancouver, Zen Peacemakers International, and Sakyadhita Canada. She is currently working on her Acharya ordination with Ven Pannavati in North Carolina. Her main work is creating community connections and outreach. She is also a contributor to a recent book on Chaplaincy in Canada.
Favourite quote: This is my religion … your own heart and mind are your temple. The philosophy is simple kindness. – H H Dalai Lama
---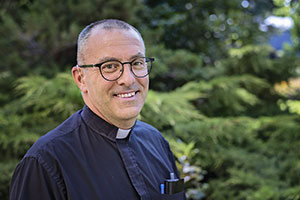 Father Derrick is a Roman Catholic priest. He studied four years in a Benedictine monastery and ended his studies in Rome. He was ordained as a Roman Catholic priest in 2001 and is now serving at Sacred Heart Cathedral in downtown Kamloops. He was born and raised in Vancouver and has travelled to Mexico, Hawaii, Fiji (his favourite), New Zealand, Australia, and Europe.
Favourite quote: It is not in spite of our unworthiness that God seeks our love, but because of it. The more unworthy the material, the more is the glory reflected on an artist who can fashion a masterpiece out of it. – Carthusian monk
---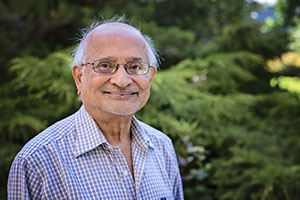 Narayan is a member of the Kamloops Campus Ministries Society and has been a volunteer chaplain at TRU since 1996. He was born and raised in Kolkata, India in a Hindu home and became a "Jesus follower" at college. Narayan finished a Bachelor's degree at the University of Kolkata, worked seven years as a staff worker at the Inter-Varsity Christian Fellowship in India before moving to Canada for graduate theological studies at Regent College, Vancouver. Narayan has pastored at a number of smaller churches since then.
Favourite quote: But God demonstrates His own love for us in this: While we were still sinners, Christ died for us. – Romans 5:8
---
Ahmed is a member of the Kamloops Islamic Association. He completed his studies in Civil Engineering at UBC. Ahmed currently works as a Transportation Engineer. When not working or at TRU's Multi-Faith Chaplaincy, he enjoys playing soccer, travelling, and spending time with family.
Favourite quote: Indeed, in the creation of the heavens and the earth and the alternation of the night and the day are signs for those of understanding. – The Holy Quran
---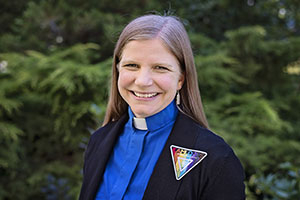 Jane is a Lutheran Pastor with a Masters of Divinity from the Lutheran Theological Seminary Saskatoon. Prior to her masters, she did her Bachelors of Arts at UBC. These eight years of study were mostly wonderful, but her years of travel in Canada, Europe and Africa are her genuine passion. Elle est biligue et aime bien parler en français. Hiking, tea, and a good conversation are the joys of life!
Favourite quote: Since we are justified by faith apart from works, we have peace with God through our Lord Jesus Christ... and hope does not disappoint us, because God's love has been poured into our hearts through the Holy Spirit that has been given to us. – Romans 5:1,5, NRSV Bible
---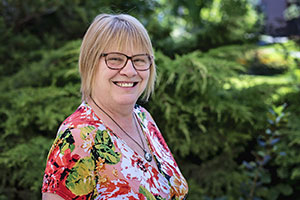 Reverend Pat has been a New Thought Minister with Centers for Spiritual Living since 2014 and is the founder of Spiritual Connections Kamloops. New Thought philosophy incorporates affirmative prayer, meditation, visioning and other spiritual tools which help us lead a spiritual life, think positively, and love deeply. Pat believes that the universe is spiritual and has intelligence, purpose, beauty, and order.
Favourite quote: We are all thinking, willing, knowing, conscious centers of Life. We are surrounded by, immersed in, and there is flowing through us a creative something... call it what you will. – Ernest Holmes
---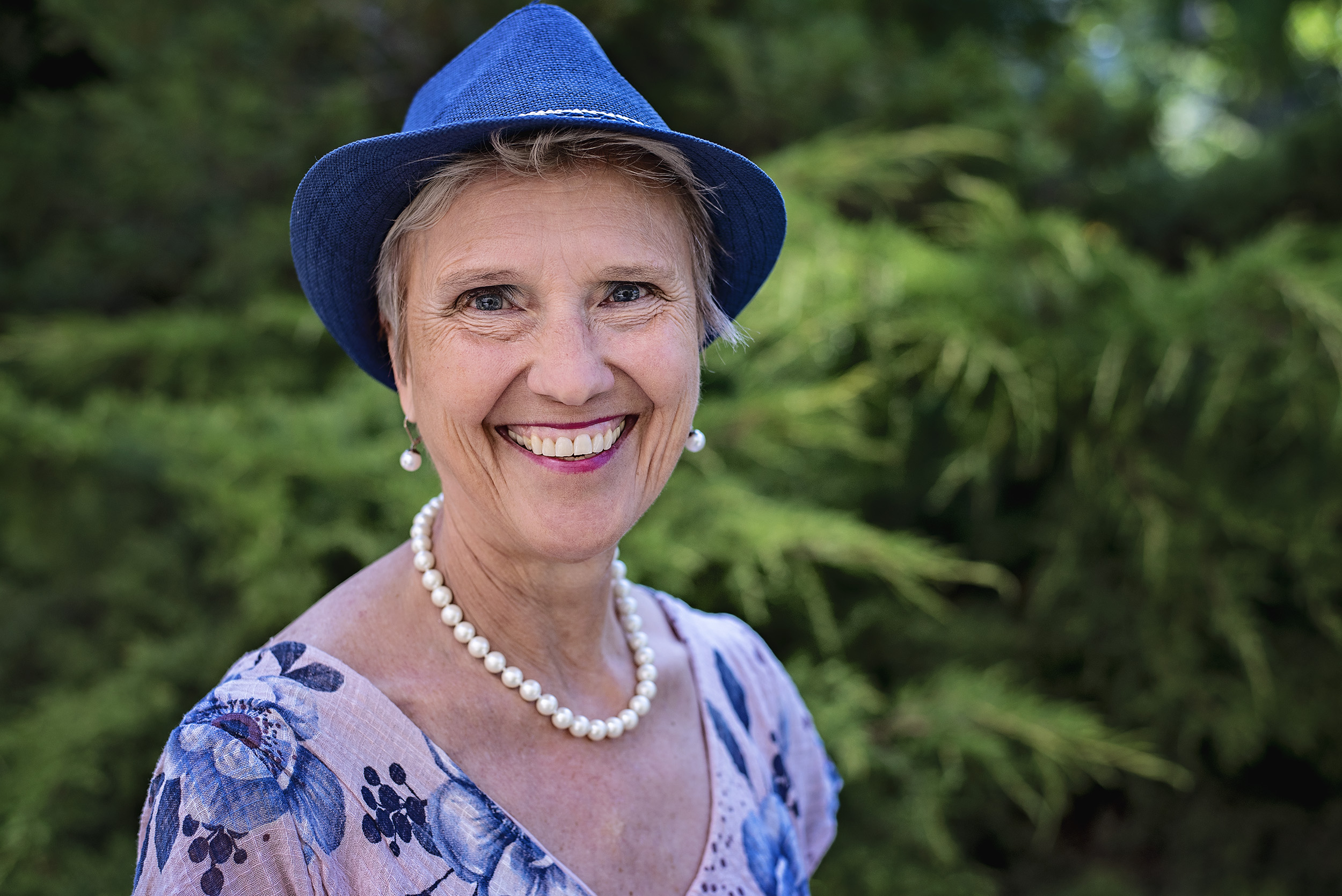 Rabbi Marcy Rabbi Marcy is active in the Jewish Community in Kamloops, and enjoys singing with a local chorus. She is blessed with a loving family. Marcy is passionate about teaching and learning.
Favourite quote: Learning is both 'making the strange familiar' and 'making the familiar strange' – integrating new information and seeing from new perspectives. Our heart commitments deepen through intellectual examination, and our intellects come to greater life when feelings illuminate ideas. As we reach towards and beyond the previous boundaries of our thought, we glimpse the greater consciousness of God. – Rabbi Dr. Laura Duhan-Kaplan
---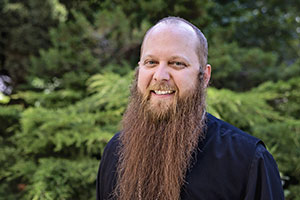 Father Chad is the district priest serving Kamloops, Kelowna, and Vernon; in the Ukrainian Orthodox Church of Canada. He attended seminary in Winnipeg at St. Andrew's College, which is on the University of Manitoba Campus. When not at TRU, Father Chad is spending time with his family: watching his son's play lacrosse, and his daughter singing in choir.
Favourite quote:It is not the amount of learning that must be our aim, but the quality of learning. Better to learn two verses with understanding, than a whole page with wandering thoughts. – St. John Cassian
---
---