Contact Us
Julie has been at TRU since 2010. She started in a part-time contract and has moved into a full-time on-going position. Originally hired in Faculty of Student Development, Julie worked at the Center of Student Engagement and Learning Innovation before returning to FSD.
Julie played varsity soccer and did a minor in physical education and history at UCC (now TRU). She then went to UBC for the Bachelor of Education program - Elementary which she completed in 2006.
Julie loves hanging out with her son, playing soccer, working out and spending summer weekends at the Shuswap.
"I love my work. I love meeting students. I love hearing about their stories and how they have done more than I ever did as a student."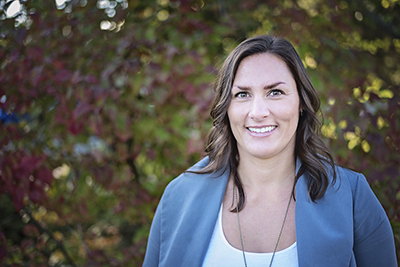 ---
Stephanie Tate is a fourth-year student in the Bachelor of Arts program. She's majoring in communication and public relations while minoring in leadership.
Stephanie is active on campus, volunteering with the Future Students office as a student recruiter, assisting with campus tours, and supporting fall and spring Open House. She has recently been chosen by her peers to be a student representative on Senate, where she looks forward to learning how the university operates. She also hopes to apply for a UREAP in the fall and work towards presenting her findings at the undergraduate conference in spring 2019.
When she's not at school you can find her building puzzles with her sweet two-year-old niece, enjoying the Farmers Market on a Saturday morning, or browsing the books at Chapters with friends.