TRU Peer Leader of the Month Recognition Award
The TRU Peer Leader of the Month Award recognizes one or two Peer Leader(s) per month from September to April of each academic year for contributions they have made to their mentees, peer leader group, the TRU community, and/or the broader Kamloops community. This award recognizes the diverse contributions made by peer leaders and rewards students who exemplify attributes such as passion, leadership, resilience, excellence, creativity, and empathy.
If you are a Peer Leader Coordinator and have questions regarding nominating a peer leader, please contact Umme Mansoory at lead@tru.ca.
Nominate a Peer Leader
February 2020
Ananna is a pillar of reliability for the Career and Experiential Learning Department, always offering her time eagerly and cheerfully. Despite her busy schedule, Ananna has helped out on CO-OP class visits, for food donation distributions, and with conducting informational interviews with CO-OP students. Ananna demonstrates great professionalism and leadership and her support for students has helped land them jobs! Ananna's enthusiasm and positivity is genuinely appreciated in the TRU community.
January 2020
Elizabeth is known to go above and beyond to be available as a support to students both academically and personally. Elizabeth is always willing to step in when staff are busy or when her peers can't make a shift. She works tirelessly to make her peers feel like they belong at Cplul'kw'ten, ensuring that social events such as game night are planned and that students have nutritious food to eat. Elizabeth's hard work does not go unnoticed at TRU and we appreciate her dedication!
December 2019
Julianna is an exceptional student leader who has demonstrated leadership and flexibility when supporting new Supplemental Learning Leaders and taking on additional responsibilities for SL program promotion. Julianna's particular strengths include an ability to create comfortable learning environments, and creativity and resourcefulness in planning and facilitating SL sessions. Julianna has proven herself to be dependable, resourceful, determined, and always a positive influence on those around her. There seems to be nothing Julianna is unwilling to take on and her many years of service are deeply appreciated at TRU!
November 2019
Cassidy is a peer leader who goes above and beyond to make herself available for the Future Students teams. A previous TRU Start Orientation student in grade 12, she now facilitates TRU Start Orientation presentations and tours with other high school students. Cassidy demonstrates creativity in her tasks and helps future TRU students get acquainted and comfortable with the campus culture and community. Cassidy is known for staying late and offering extra time to help out around the office and makes herself available for campus tours, office support, and extra opportunities. Cassidy is described as a ray of sunshine around campus and is an asset to the Future Student's team!
October 2019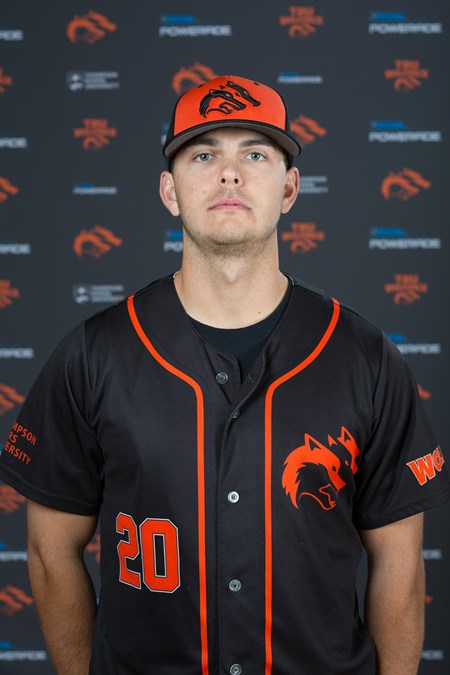 Connor is a 4th year Geography and Environmental studies student, the catcher for the WolfPack Men's Baseball team, and a peer mentor leader with the PACE (Pack Academic Edge) academic support program for student athletes. Exceptional planning and organization are essential to Connor's daily routine. As a student athlete, Connor devotes more than 15 hours/week in training, team travel and games, in addition to his other commitments. Connor is a very positive person and always has great ideas to share with the team. He has exceptional leadership, coaching and motivational skills which is evidenced by the response he receives from rookie teammates when he circulates the study hall space to check-in with each one of them. Connor also spends many hours on the road, and outside of PACE sessions, working with his teammates to support them academically. In addition to his PACE leader role, Connor has coached baseball in Kamloops, supporting the next generation of ball players in the community. Connor is very deserving of this recognition!