Discover the Power of Networking
Career Mentoring offers many educational, hands-on learning events that introduces students to the benefits of networking and mentorship relationships.
Get the experience and connections you need to get noticed in the job market.
All students are invited to join us for the following 2019/2020 Career Mentoring Program events:
REGISTRATION REQUIRED for Jan 22 Connect: Tourism Management
First 30 students to register for Connect: Tourism Management, receive one of 30 seats at a FREE Breakfast & Career Networking Workshop at the Den on January 16! Hurry, spaces are limited.
---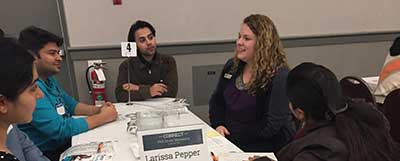 Mentor students and show them now, what you wanted to know then!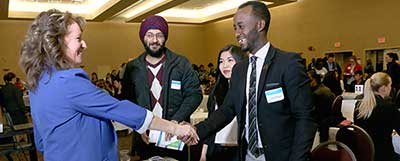 Meet working professionals and learn about the link between education and career.
---
The Importance of Mentors!
​ In the following TED Talk, Tai Lopez reminds us of the importance of engaging with the mentorship process.
---
Interested?
If you are interested in the Career Mentoring program, please send an email to careermentoring@tru.ca.