TRU LEADership Conference

The purpose of the conference is to encourage aspiring and active student leaders to explore their knowledge, skills and values as they relate to leadership. Students will have an opportunity to network with other students and hear from Kamloops and TRU community members as they offer unique perspectives on leadership.
Tickets are $10 each - only 200 available!
Student registration is as easy as 1-2-3:
Click "buy a ticket" and fill in the registration form
Follow the link to complete the Moneris payment process
Once you receive a confirmation email go to Sched.com and choose your sessions
Conference Agenda

| Time | Event |
| --- | --- |
| 8:30am to 9:00am | Event registration |
| 9:00am to 9:30am | Welcoming remarks |
| 9:30am to 10:15am | Keynote speaker |
| 10:15am to 10:30am | Wellness break |
| 10:30am to 12:00pm | LEAD Lecture Series sessions |
| 12:00pm to 1:00pm | Lunch |
| 1:00pm to 2:30pm | Workshop sessions |
| 2:30pm to 3:00pm | Wellness break and networking |
| 3:00pm to 4:00pm | Closing remarks |
Keynote Speaker: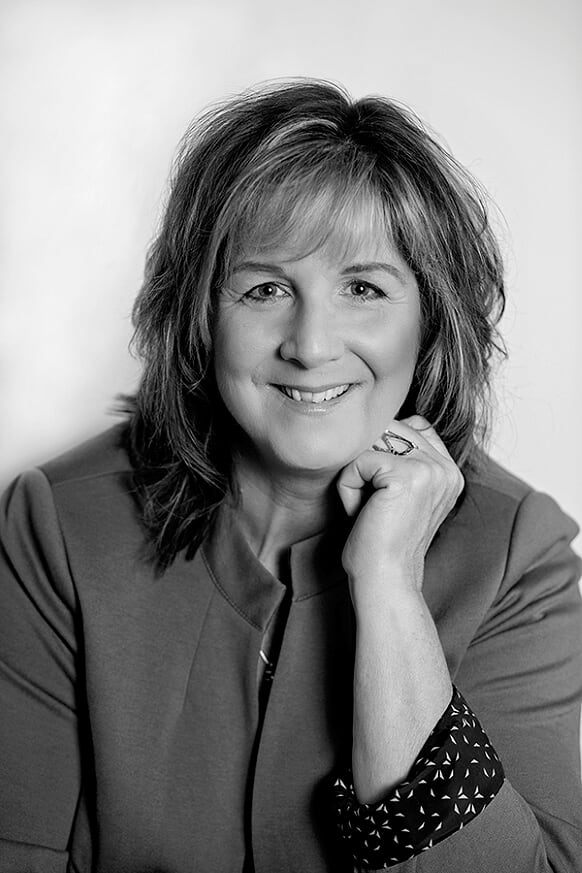 Janice Otremba - Professional Speaker & Certified Leadership Coach

When others run from conflict, Janice tackles it head on; she asks the tough questions and reveals the difficult answers—the ones that are hard to face but that will empower change. As a certified coach, professional speaker, and trainer, Janice helps individuals hone in on their true values, extend communication in ways they never thought possible, and reveal undiscovered choices. Whether she is providing training to an organization so they can build stronger teams or coaching individuals one-on-one, she enhances communication, collaboration, and profits.

Nothing Janice does is cookie-cutter! Her dynamic personality and quick wit, along with an acute understanding of human behaviour, bring a lively and animated approach to her work. She speaks from personal experience and is pragmatic, cutting through the BS to navigate change.

Janice has more than twenty years of experience and education in holistic health care, counseling, and adult education. She provides her clients with a collaborative perspective in the areas of stress management, health and wellness, leadership, team development, and work-life harmony. She lives in Kamloops, British Columbia with her husband George.
Confirmed Speakers:
Pamela Fry, Learning Strategist - Early Alert

Sarah Ladd, Co-op Coordinator - Engineering
Tina Matthew, Associate Director - TRU Aboriginal Affairs
Nicholas Adams, Co-founder, Kamloops Makerspace
Michele Walker, General Manager, Violence Against Women Intervention and Support Services, Communications for YMCA Kamloops
Jacquie Brand, Director of Programs, Violence Against Intervention and Support Services for YMCA Kamloops
Katherine McParland, Executive Director, Away Home Kamloops Society
...and many more including inspirational students Michelle Davies, Narain Spolia, Yasir Khan, Samantha Baker and Kennedy Aberdeen.
FAQ for Attendees
What is a conference?
A conference is an event or large gathering of people where one might: listen to different speakers present, participate in workshops, or discuss the different ideas presented throughout the day. It is a fantastic opportunity to not only learn but to network as well! The dress code is business casual, so come dressed to impress and ready to have some fun.
When is the conference?
The conference is taking place September 29, 2018.
Where is the conference taking place?
The day will start off in the Irving K. Barber Centre in the House of Learning on the TRU Campus. Various workshops and lunch will be held in the International Building. Find an interactive map of the campus here.
What do I need to bring with me on the day of the conference?
All you need to bring with you is your Student Card. It is a good idea to bring a copy or have access to your Sched registration so you know what sessions you're attending!.
What time do I need to arrive the day of the event?
Registration opens at 8:30am and the day begins at 9am. Get there early to meet new people and get settled!
Who is the conference for?
The conference is for all TRU students including undergraduate and graduate students from all disciplines who have an interest in developing and learning more about leadership and leadership skills, want to meet new people and have a fun day!
How do I see the schedule for the day of the conference?
A schedule of the day can be found at www.tru.ca/leadership. For your personal schedule of workshops, sign into your account at SCHED.
When does registration open?
Registration opens September 4, 2018.
How much does it cost?
The conference costs $10 to attend. Lunch, snacks and door prizes are included.
What is the dress code?
The dress code is business casual. Dress professional but comfortable!
How do I register?
There are 3 things to make sure you do to register successfully for this event. Don't worry, you'll be directed as you move through the steps:
1. Fill in the registration form through the link found at the top of this page.
2. After you've completed the form, you will be directed to the Monaris payment page.
3. After you have processed your payment successfully, follow the link on the success page to SCHED to choose your sessions and complete registration.
I have completed the registration form. What else do I do?
After you have completed the registration form through www.tru.ca/leadership you will be directed to the payment page. Once that is completed, a link to SCHED will be available where you can select your conference workshops.
I registered for a session but I would like to select a different one. Am I able to change my session selections?
Once you have registered for a session and you are able to choose a different session as long as there is still room available. Choose early and wisely!
I'm no longer able to attend. Am I able to request a refund?
If you're no longer able to attend the conference, you will not be granted a refund.
How will I remember my schedule for the day of the conference?
Your personal schedule for sessions you're attending can be found on SCHED.
I have a question about the conference and I wish to speak to an organizer. Who can I reach out to?
For any questions or concerns, please email lead@tru.ca.
Parking & Transportation
Parking on campus is free on Saturdays! Carpooling and transit are encouraged ;)
I have dietary needs. How will these be accommodated?
During registration you will have the opportunity to list any dietary concerns you have and we will do our best to accommodate your needs.
FAQ for Speakers
Who do I contact with questions?
For any questions, please contact Brad Harasymchuk at lead@tru.ca.
Where do I go the day of the conference?
If you're able to join us in the morning, the day will start off in the Irving K. Barber Centre in the House of Learning. All sessions, including lunch, will be held in the International Building and the day will end again in the Irving K. Barber Centre. You will find a volunteer table in both buildings to assist you. Find an interactive map of the campus here.
Is there anything else for me to partake in besides my session?
Even though you have a dedicated time slot, we invite you to take in all that the day has to offer! Check out other sections, join us for lunch and enjoy the other fabulous speakers.
How many attendees will I be working with during my session?
Each session is designed for about 35-50 attendees.
How long is my session?
The morning sessions are 30 minutes in length and the afternoon sessions are 45 minutes in length.
What is the room style where I'm presenting?
The session rooms are a tiered theatre style and will have a computer, projector and white board available for use.