U&M Deli / Bento Sushi
Coffee, breakfast, hand-crafted sushi, bowls, grab-and-go snacks.
Stop in for a coffee made exclusively with coffee beans from Twisted Goat Coffee Roasters. This is the perfect place to grab a quick refreshing beverage or to satisfy your hunger. Also, get your favourite Bento Sushi — poke, rice bowls, ramen and bento boxes.
Campus favourites
Butter chicken wrap, and the vegetable samosa. Fresh daily sushi — top picks are the spicy California roll and the salmon avocado roll.
Menu options
Twisted Goat coffee, Tega tea, vegetable samosa, butter chicken wrap, breakfast sandwhiches, and a fresh selection of bakery items.
Bento features — daily crafted sushi rolls, poke bowls, udon bowls, donburi bowl, ramen bowls and more.
Additional offerings
Hey Chef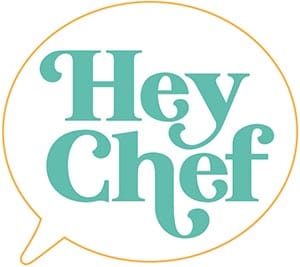 Mobile ordering is here! Learn more about Hey Chef, the easiest way to order food ahead of time and skip the line.
Twisted Goat
Twisted Goat Coffee Roasters set out on a journey to craft a delicious cup of coffee for you to conquer the day! Sourcing the best fair trade beans from sustainable farms and mastering the art of the roast led to the creation one-of-a-kind blends of flavours and aromas. All our coffee is roasted in small batches right here in Kamloops. This is coffee for the adventurer, explorer and everyday warrior. Come find your blend and start your day with a delicious cup of locally roasted coffee.
BC Local
When you see a listing with "BC Local", it means the menu item contains some BC local products. Inquire with your server for which ingredients in the menu item are BC local.
Lug a Mug
Get in the habit of bringing your own re-usable mug with you to campus because our locations run a reward program called 'Lug a Mug'. This program rewards you with a discount when you use your own mug on coffee and tea purchases. Receive a $0.10 discount at Starbucks, Subway and Tim Hortons and a $0.25 discount at The Den, U&M Deli/Bento Sushi, Urban Market and The Workbench.
Payment options
Dining Card, cash, debit, MasterCard and Visa
---
Follow us in Instagram for updates
---