Food Standards
Check the nutrition label
The Nutrition Facts panel provides information about calories, 13 core nutrients, serving size, and % Daily Values (DV). The DV of a food lets you know how much a specific nutrient is in one serving. For example, if you are eating an item with a DV of 16% iron, you will know that the serving size contains 16% of your daily recommended iron intake.
Understand the Nutrition Facts panel
Making smart food choices is worth it for your health. Check out the serving size listed as the package and the serving size do not necessarily match. For example, a small bottle of juice can contain up to three servings in one bottle. Multiply or divide the numbers on the panel by the number of servings you are consuming. Make note of the DV percentages. Less than 5% is considered low; more than 15% is considered high.
Decide if a food is a healthy choice for you by asking these two questions:
Are the values for total fat, saturated and trans fat, and sodium low?
Are the values for dietary fibre, Vitamins A and C, calcium, and iron high?
You can use the Nutrition Facts panel to:
Choose products more easily
Compare two products to make better food choices
Learn about nutrition information of the foods you eat
Better manage special diets
Increase or decrease your intake of any nutrient
You will find almost all pre-packaged foods have a Nutrition Facts panel. It looks the same on most foods, making it easier to read.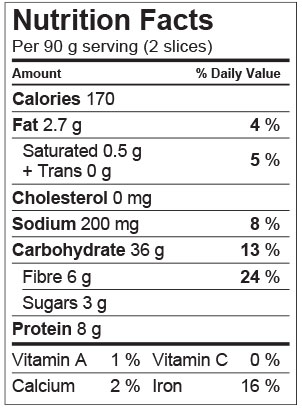 ---
Responsible choices
The small choices we make everyday can affect the health and well-being of our planet and its inhabitants. There are many ways to support the global community, and one way is to purchase Fairtrade certified products.
Fairtrade Canada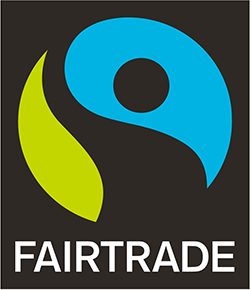 This independent, national, non-profit organization monitors companies to ensure products meet its certification standards. Fairtrade Canada works to benefit small-scale farmers and workers, who are amongst the most marginalized groups globally, through trade, enabling them to maintain their livelihoods and reach their potential.
Fairtrade certification
The Fairtrade mark is the independent consumer label used on products that meet the international Fairtrade standards. It shows that the ingredients in the product have been produced by small-scale farmer organizations or plantations that meet Fairtrade social, economic and environmental standards. The standards include protection of workers' rights and the environment, payment of the Fairtrade minimum price and an additional Fairtrade premium to invest in business or community projects.
Several locations on campus carry a selection of Fairtrade certified products, including coffee, tea and chocolate, and they are always looking at additional options.