Interculturalizing the Curriculum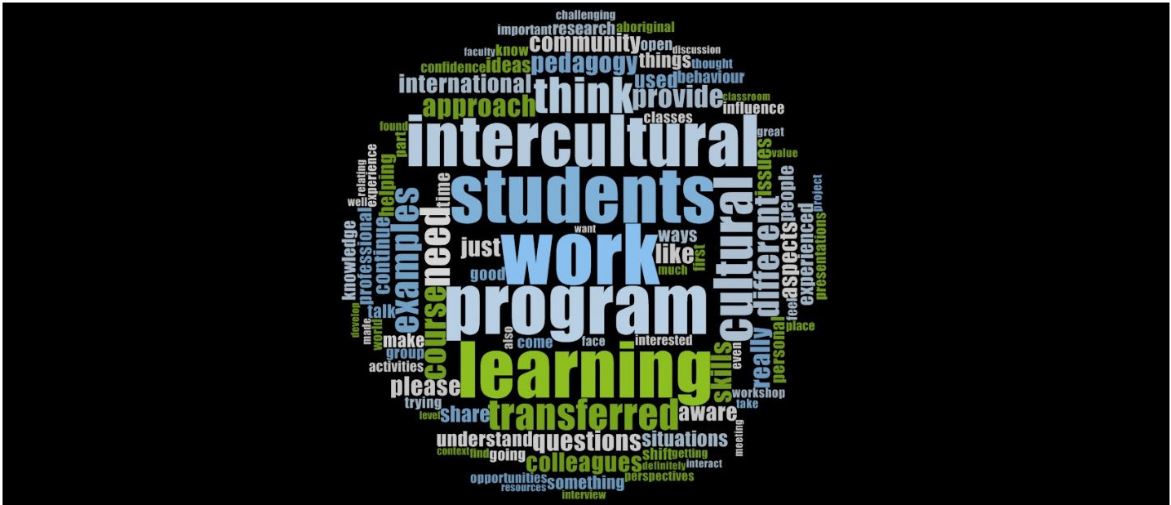 Interculturalizing the Curriculum – Annual PD Program
May 10 - 13, 2016
The Centre offered a unique and intensive professional development opportunity for faculty members to enhance culturally responsive teaching strategies and incorporate intercultural perspectives in curriculum.
Schedule
Date
Time
Content

May 10

9:00 - 12:00

Intercultural Theory
Developmental Models
Culture General Frameworks
Intercultural Development Inventory (IDI)

May 10 or 11
30 min
One-on-One IDI Debrief
May 11
9:00 - 12:00
Aboriginal Perspectives & Pedagogy
Indigenous Pedagogical Frameworks
Perspectives from Elders and Students
May 12
9:00 - 4:00
Curriculum Review
Writing Learning Outcomes
Backward Design
Intercultural and Global Learning
May 13
9:00 - 4:00
Curriculum Revision
Collaboration
Poster Development (Pilot plan)
Peer Feedback
May 13
2:00 - 3:30
POSTER SESSION
End of fall semester
9:00 - 12:00
Report on Pilot
Successes and Challenges
Next Steps
Why Interculturalize?
Impact of Program
Check out what past participants have to say about the Interculturalizing the Curriculum Program and the documented research findings.
What Participants Have Said
Documented Research: Faculty Perceptions