Live, Learn and Lead: Ecuador Field School
Interested in a career in international development?
Spend two weeks in the Amazon region of Ecuador, working on a community project with a non-governmental organization. Gain in-demand global development skills with a short-term study abroad experience. Through Live, Learn and Lead you'll explore the issues and challenges of designing and completing projects in a developing country, in partnership with Me to We.
Through this field school our goal is to inspire young people to play an active role in their local and global communities and to provide an opportunity for students to further develop their leadership potential. TRU is working with Me to We to expand our students' educational foundation and further develop our students as global citizens by providing this exciting field school and volunteer experience.
Travel dates
The next field school trip is April 30-May 17, 2017 (Dates approximate due to flight schedules)
Pre-requisites
Minimum cumulative GPA of 2.33 at time of application
Minimum of 30 credits completed at time of application
Successful completion of English 1100
Costs and funding
Approximate Costs: $4000 (Based on course enrolment of 15 students)
Note: student fundraising is a required element of the course. Therefore, the actual costs will be lower due to student fundraising activities.
A deposit of $750 due at the time of accepted application.
Costs include:
Tuition
Airfare (departure from Vancouver)
Accommodation
Three meals daily, snacks, and purified bottled water
TRU instructor facilitation
Two Me To We professional facilitators
Activities include working with local children and youth, volunteering on community development projects and assisting community members in their day-to-day tasks
Costs do not include:
Vaccinations
Travel medical insurance
Passport fees
Spending money
Each student participating on this field school will be granted a $500 Study Abroad Bursary Award. The award will be released to the faculty leading the trip once the student has completed all TRU field school forms, and attended a pre-departure session.
Activities
Working with local children and youth
Volunteering on community development projects
Assisting community members in their day-to-day tasks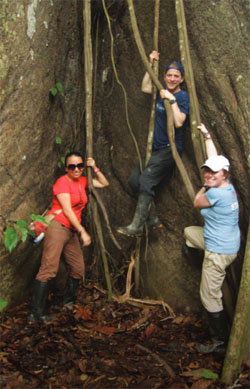 Download the application
Contact
Larry Iles
Old Main 1712D
250-371-5692
liles@tru.ca