Leave for Change
An alternative vacation for TRU employees
Leave for Change is a volunteer program that brings the world to your workplace.
Since 2015, TRU has partnered with its employees to make this unique program an affordable reality. Each year, a number of fully subsidized spaces are allocated to selected TRU applicants. Employees are required to dedicate a share of their vacation time to the program, while TRU World pays the participant's cash contribution.
This program matches the needs of partners in developing countries with the skills of Canadian partner organizations to build capacity at both ends.
It is a component of the Uniterra program jointly managed by the World University Service of Canada (WUSC) and Centre for International Studies and Cooperation (CECI). The program is undertaken with the financial support of the government of Canada provided through Global Affairs Canada.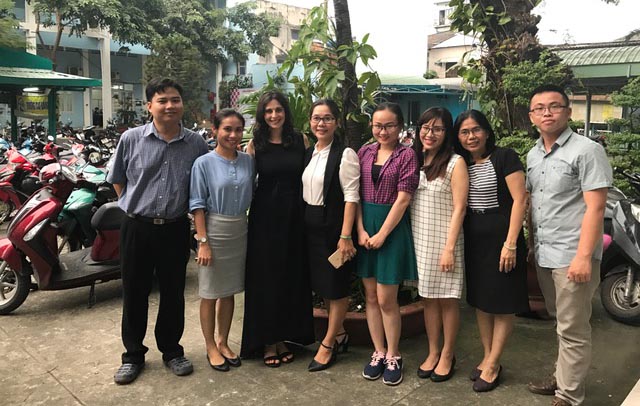 ACCESSIBLE: The Leave for Change Program is open to all full-time TRU employees who have completed their probationary period.
FREE: All you need to contribute is your vacation time. The cost of participating (transportation, accommodation, vaccinations etc.) is covered through an agreement between TRU and Uniterra.
WHEN: Volunteer assignments are between three to four weeks in length. The date of the mandate depends on your available time and the needs of the organization that you will work with overseas.
WHERE: Leave for Change offers volunteer experiences in 12 different countries, Africa, Latin America and Asia. Where you go depends on Uniterra's priority areas, your interest, and the professional skills you can offer to partners.