Contact Us
Career Education,
Thompson Rivers University
Old Main 1712
805 TRU Way
Kamloops, BC Canada
V2C 0C8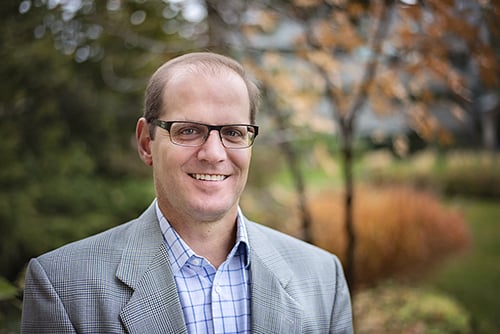 Shawn is a Senior Tenured Faculty member in the TRU Career Education Department. For the past 13 years, Shawn has worked as a Coordinator in Career Services and Co-operative Education programs. Shawn is passionate about experiential learning and as the Bachelor of Business Co-op Coordinator, he helps students access these opportunities throughout the country. Shawn has been a Department Chairperson for over 7 years and has taken on a pan-campus leadership role to develop policy, professional development, and leadership activities for Chairs on campus. Shawn is actively involved in governance and academic programming of the university and has previously been a TRU Senator, member of the TRU Academic Planning and Priorities Committee and a member of the TRU Open Learning Planning Council that oversee Academic Policy.
Shawn recently completed his term as National President of the Canadian Association for Career Educators and Employers (CACEE). As a leading authority on post-secondary school to career transition, his mission for CACEE was to advance and support on-campus recruitment and career education in Canada.
When he is away from TRU, he loves to watch movies and spend time with his family. He has completed a number of long hikes such at the West Coast Trail and the Berg Lake Trail near Mount Robson.
Bachelor of Science | Double major in Mathematics and Computer Science | University of Victoria
Master of Science | Atmospheric Science | University of British Columbia
Provincial Instructor Diploma | Vancouver Community College
BC Provincial Teaching Certificate | Specialization in Mathematics | University of Victoria
Doctorate of Education | University of British Columbia
Nancy applies her breadth of academic experience to her work in Career Education, where she has been since 2001. Outside of her work at TRU, Nancy also writes a weekly column for a local on-line newspaper.
During her earlier years at the University of Victoria, Nancy was a co-op student herself. She then worked for 15 years in top technology companies like MacDonald Dettwiler and Newnes (now USNR), during which time she hired co-op students as part of her role.
Bachelor of Arts | Political Science | University of Toronto
Bachelor of Education | Queen's University
Marion began her career at TRU with a 3-month contract in the Faculty of Student Development in a work place program for individuals on Income Assistance. She was subsequently hired as a full-time, permanent Co-op Coordinator for the Bachelor of Science (Biology, Chemistry and Physics) and the Bachelor of NRS programs, with the Bachelor of Arts and Bachelor of Tourism Management programs added to her portfolio in 2014. Marion has now been at TRU for 15 years.
Marion loves the outdoors – hiking, camping, canoeing, kayaking and walking with her 10-year-old yellow lab, Ben. She loves the garden, books, movies, spending time with friends and entertaining. Family is very important to Marion, including her large extended family.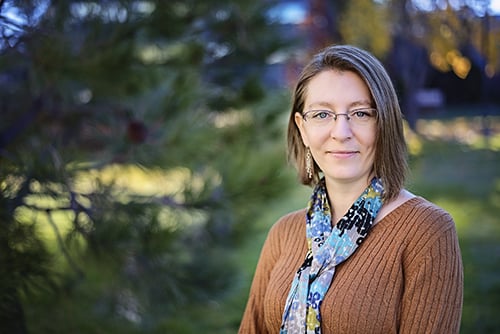 Bachelor of Arts | Archeology | Simon Fraser University
Sarah started working at TRU in 2015 as an auxiliary staff member. Sarah's extensive experience working as a Co-op Coordinator and Career Advisor at other universities like UBC, UofC and SFU has supported her work in the Career Education Department, which she joined in the summer of 2016. Sarah is passionate about helping others realize their career potential, trying to be a positive force in the world, learning from others, and being a part of socially sustainable community development. While not at work, Sarah enjoys reading, gardening, hiking and walking, volunteering and anything to do with food (eating, cooking, baking, etc.)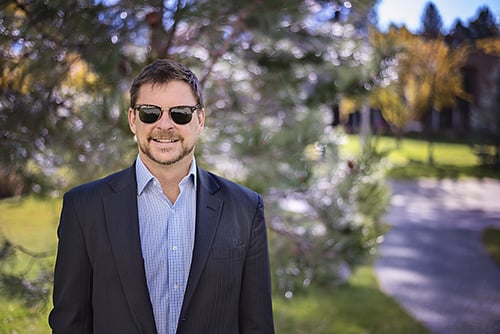 Bachelor of Arts Honours | Double major in Social Psychology and US History | Carleton University
Bachelor of Education | Elementary Education | University of British Columbia
Master of Adult Education | Career Development | University of Calgary
Larry has an extensive education portfolio that he has applied throughout his 20 years at TRU, all within the Career Education Department. Larry works one-on-one with students helping them to develop their cover letters and resumes, networking and interview skills, and provide valuable knowledge about career development. In his spare time, Larry enjoys downhill skiing, bunnies, and chocolate. "My favourite moment working with students is when they have an experience and really connect it to their personal career development-and as a result, have this fantastic clarity about them and their next steps. This happens working with over 1000 co-op students and working with students in the career counselling model."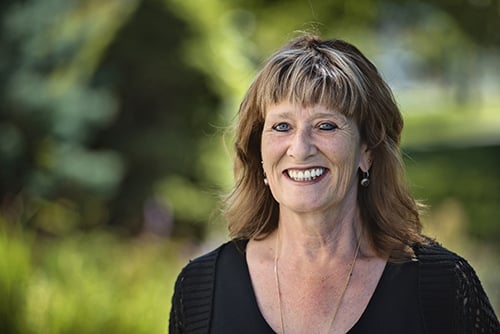 Jackie has been an employee with TRU since 1984. Jackie has worked in the Library, Finance, Computer LRC, Trades LRC, Print Shop, the Faculty of Arts, and the Career Education Department, which she joined in the summer of 2016. Her extensive experience has made her an extremely valued employee and the CED is lucky to have her. Jackie enjoys working and connecting with people, family time, traveling, exploring, hiking, photography, cooking and teaching dance!
Donna began her career at TRU in 1992, and has been with the Career Education Department since 1994. Donna grew up in Kamloops, and took courses at Cariboo College, and UCC. She also took courses at Grant McEwan in Edmonton. In 2011, Donna received the TRU Distinguished Service Award, a small indication of her dedication to the Career Education Department. Donna also enjoys quilting, gardening and traveling, and says the best part of her job is the students.
Carly began her career at TRU in 2003. She worked as an auxiliary staff member for 8 years, which allowed her to learn many different positions and meet many nice people. Carly began as an auxiliary member in the Career Education Department for about 3 years for various staff members. She has now been a Career Education Assistant since 2011. When she's not at work, Carly enjoys fitness classes and going for walks in the evening. She especially loves spring and summer when she and her family can spend time camping, or sit on the deck and enjoy a glass of wine.