Services for Aboriginal Students Team

| Position | Name | Phone |
| --- | --- | --- |
| Supervisor, Services for Aboriginal Students | Joanne Brown | 250-371-5972 |
| Aboriginal Mentor & Community Coordinator | Vernie Clement | 250-852-7838 |
| Supervisor, Aboriginal Student Development | Melody Markle | 250-371-5854 |
| Learning Strategist - Aboriginal Liaison | Shawna Walker | 250-371-5508 |
| Aboriginal Counselling | Skylar Sitka Sage | 250-828-5027 |
| Aboriginal Student Recruiter | Cara Basil | 250-828-5006 |
| General Information | aboriginal@tru.ca | Phone: 250-371-5508 | Fax: 250-377-6077 |
---
Joanne Brown, Services for Aboriginal Students
Joanne provides all aspects of student support services including, but not limited to: funding applications, advocacy to external agencies throughout various organizations, liaison with faculty and other networks, and referrals to appropriate departments based on student and faculty need. Additionally, Joanne manages all services and programs at Cplul'kw'ten.
Joanne Brown
250-371-5972
Cplul'kw'ten (House 5) Room GP 224
---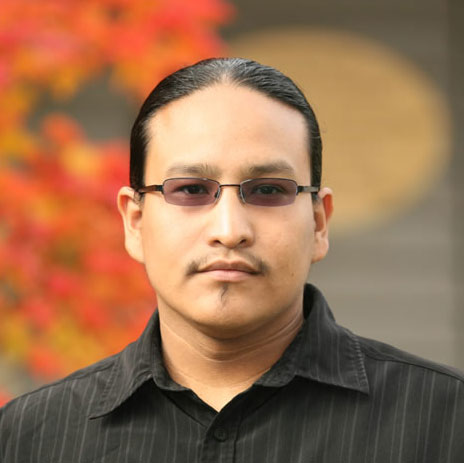 Vernie Clement, Aboriginal Mentor & Community Coordinator
Vernie belongs to the Lhoosk'uz Dene and is Dakelh. He was raised by his grandmother first in Tl'esqox (a Tsilhqot'in community), and then moved to the isolated community of Lheyidli (Kluskus RR#14). After moving to Kamloops, he graduated from Norkam Secondary and continued on to University College of the Cariboo (now TRU).
Vernie is responsible for The Aboriginal Mentor Program which was designed to assist new students (1st and 2nd year) with a successful transition into Thompson Rivers University (TRU). The program also offers training and development for the Aboriginal Mentors (Mentors), who will work together in small groups. Mentoring can happen in different forms (One-to-one, groups, events, workshops, etc.) and based on individual student needs.
Note to Students:
Dahooja! (Hello) I am honoured to live and work here on Secwepemcw ulcw and to be working with the Aboriginal community here at TRU. I have been involved with TRU/UCC for a number of years both as a student (BBA) and as a member of the First Nations Student Association (Vice-president for 2 years and President for 3 years). I hope students will feel welcomed and have a positive experience with their educational journeys, and that the work we do with this mentor program will help them in that way.
Please feel free to ask how you can be involved. As a new student, you can request to have a mentor that will help you get through those initial stages of transition to University life.
Come visit us at Cplul'kw'ten.
'Aw'et Zeh
Vernie Clement
250-852-7838
Cplul'kw'ten (House 5) Room GP 226
---
Melody Markle, Supervisor, Aboriginal Student Development
Kwey Kwey! My name is Melody and I'm an Algonquin from Long Point (Winneway) First Nation in Quebec. I was born into the Bear clan and have many ties to my Anishnaabe family. I am the new Learning Strategist for Aboriginal Transitions at TRU. I am dedicated to creating a supportive and healthy learning environment for you and your peers. In my spare time I enjoy beading, hand drum singing and sharing beautiful teachings of the Original people of Turtle Island.
Melody Markle
250-371-5854
Cplul'kw'ten (House 5) Room GP 126
---
Shawna Walker, Learning Strategist - Aboriginal Liaison
Shawna will be covering for Jason Blair during his leave. Shawna will be working alongside the amazing team at Cplul'kw'ten to support students by developing life skills programming, connecting students with community and off-campus resources, and coaching Aboriginal students through their academic journey.
She has a Bachelor of Social Work from the University of Victoria and has been in the field since 2007. She has worked in a broad array of areas from School District #73 to Child and Family Services in Merritt, Lytton and Kamloops. Shawna's community connections, human services experience and cultural pride will serve her well.
Born and raised in Kamloops, Shawna is from the Peguis Band in Manitoba. Her kind, calm and caring nature; welcoming and warm smile; and professional demeanor has made her a hit with students in Cplul'kw'ten.
Shawna enjoys literature, cinema and theatre; she leads an active lifestyle and likes to hike, run, kayak, snowshoe, and enjoys playing hockey.
Shawna Walker
250-371-5508
Cplul'kw'ten (House 5)
---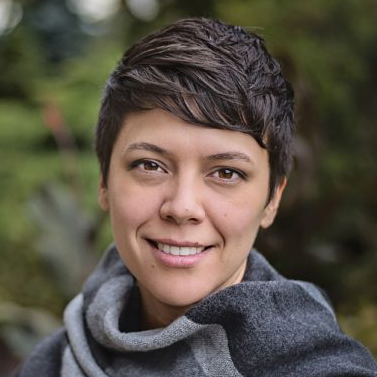 Skylar Sitka Sage, Aboriginal Counselling
Skylar has been dedicated to cultivating individual and community capacity for over twenty-two years as a counsellor, educator, and community psychology practitioner. She is a Registered Clinical Counsellor (RCC) with a MA in Community Psychology from Adler University. She has always been interested in the relationship between social systems, the environment and individual wellbeing. She intentionally integrates therapies such as narrative and solution-focused with expressive techniques to address the unique circumstances of each individual and situation. She respects that people are the experts of their own lives, so her approach is always collaborative.
Note to Students:
I belong to the Secwepemc nation, but lived in both Kamloops and Vancouver. My first mentor was my grandmother, who set a standard for wellness that was based on holistic models. I learned that transformation can be a revitalizing process, but that does not mean we need to constantly make drastic changes. Building capacity means being able to imagine the life, work and community you want and taking a step towards that vision every day. My aim is to listen, ask questions, and support you on your path. Learning is a lifelong journey. Let's walk together.
Skylar Sitka Sage
250-828-5027
Old Main 1657; Rm 120
---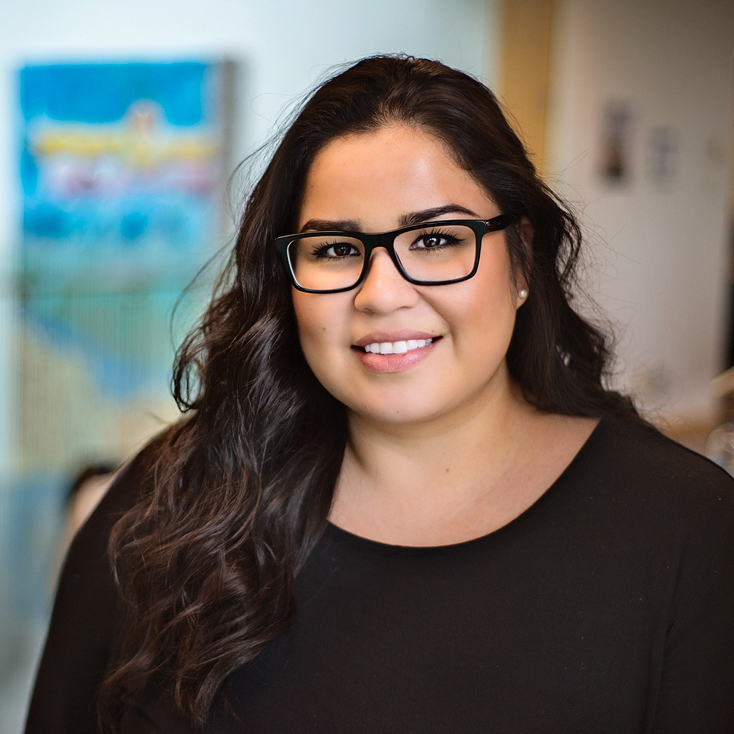 Cara Basil, Aboriginal Student Recruiter
Cara is a member of the Secwepemc Nation and grew up in Bonaparte—one of 17 communities in Secwepemcul'ecw. In 2017, Cara graduated from Thompson Rivers University, with a Bachelor of Arts in Sociology. She also completed an Aboriginal Studies Certificate concurrent with her degree. Aside from her love of research, she is deeply passionate about continuing her learning of all Indigenous peoples.
Since 2015, Cara has served as an elected councillor for her community. As Aboriginal Student Recruiter—Advisor, she is proud to work in her Nation and join an amazing team that encourages and guides students towards their educational pursuits. As the granddaughter of two Residential School survivors, Cara strives to share their legacy and empower individuals and communities in moving forward.
In her spare time, Cara enjoys being with family and friends, discovering new books, exploring Canada and participating in activities that support her love of lifelong learning.
You can do anything you set your mind and heart to.
Kukstsetsemc!
Cara Basil
250-828-5006
Old Main 1468