Business Menu
Events
Networking, professional development, exposure to experts — see what's happening at the School of Business and Economics. Given the current global situation we have moved our events to a virtual platform. Send email if you have an event idea or question.
Coming up
Learn with Leaders: Adam Miron, Entrepreneur
Thursday, April 9
9:30 a.m. to 10:30 a.m. Pacific Standard Time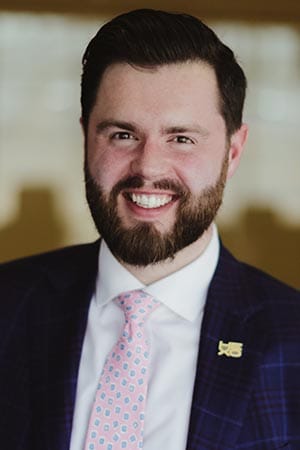 Are you considering starting a business or want to learn what it takes to become a successful entrepreneur? You won't want to miss this!
Adam Miron is one of less than a hundred Canadians to have started a business and lived to see it become worth more than a billion dollars. Six years after co-founding HEXO Corp., Adam retired at the age of 35 in 2019. He is the co-author of Billion Dollar Startup, the best-selling book detailing this journey.
A serial entrepreneur, Adam co-created Canada's largest independent newspaper and has started over 20 other businesses. In 2019 Adam was named Entrepreneur in Residence at Thompson Rivers University. He also sits on the board of several companies from small start-ups to billion-dollar corporations and is an active investor in a number of other start-ups.
This is a special event for TRU School of Business and Economics students and space is limited so RSVP now to get your spot. Attendees will be required to submit two questions with their RSVP that they can ask live at the session.
Thank you for your interest. We are no longer accepting submissions for this event.