Scholastic Aptitude Test (SAT)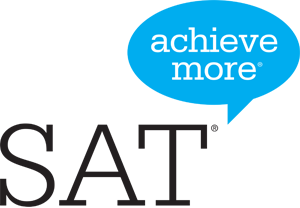 The SAT tests include the SAT I: Reasoning test that measures verbal and mathematical reasoning abilities, and the SAT II: Subject tests that measure knowledge of particular subjects and ability to apply that knowledge.
Purpose
Admission requirement for American and Canadian Colleges and Universities.
Testing Procedures
Register for the SAT: Information bulletins and registration materials are available at the TRU Kamloops Assessment Centre. More information and online registration is available from the College Board SAT website (SAT test centre code for TRU Kamloops is 94356).
Once registered, the client will write the exam during a scheduled test date at TRU. (On the test day you will need your SAT admission ticket, official photo identification, and an acceptable calculator.)
Clients receive results from the College Entrance Examination Board and Educational Testing Service.
Testing Dates:
March 10, 2018
May 5, 2018
November 3, 2018
December 1, 2018
March 9, 2019
May 4, 2019
For more information, visit College Board SAT or contact the TRU Assessment Centre at assess@tru.ca.