Auditions for Actors Workshop Theatre Productions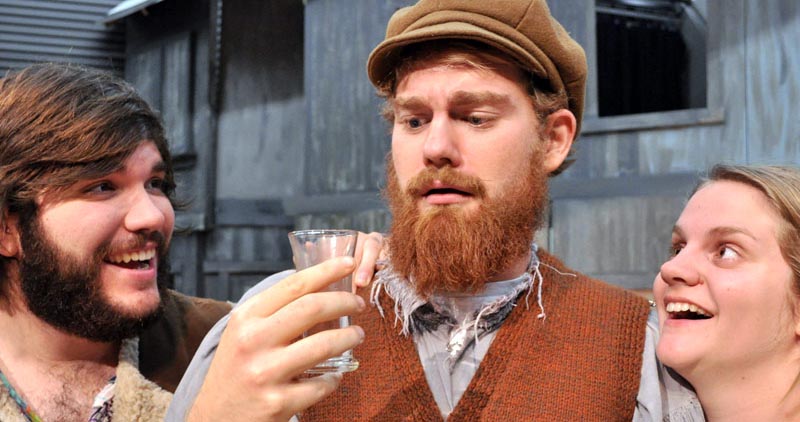 The Actors Workshop Theatre mounts 4 productions per season. Generally the shows open in middle October (Show 1), beginning of December (Show 2), end of February (Show 3), and beginning of April (Show 4). They run over 2 consecutive weekends (Thursday, Friday, Saturday) with optional matinee Friday for a total of 7 runs from opening to closing night.
On ongoing theatre faculty typically direct the first three shows, while the fourth production is always a Directors Festival featuring third year performance students under the direction of the fourth year Direction and Staging students. Casting calls for Show 1 occur at the completion of the preceding Winter semester and begin rehearsal before the start of the Fall term. Show 2 is cast at the beginning of the Fall semester, while Show 3 is cast before the end of the Fall Term. All past and present TRU students are eligible to audition, and is not limited to the current theatre student body. If cast, a student may enroll in the optional Play Production course at the first, second, third or fourth year level (1500, 2500, 3500 & 4500).
Auditions themselves vary from director to director, but generally include a cold read and/or prepared monologue, in addition any other evaluation of requirements for production (musical number, dance routine, etc.).