Arts Menu
Student Work Opportunities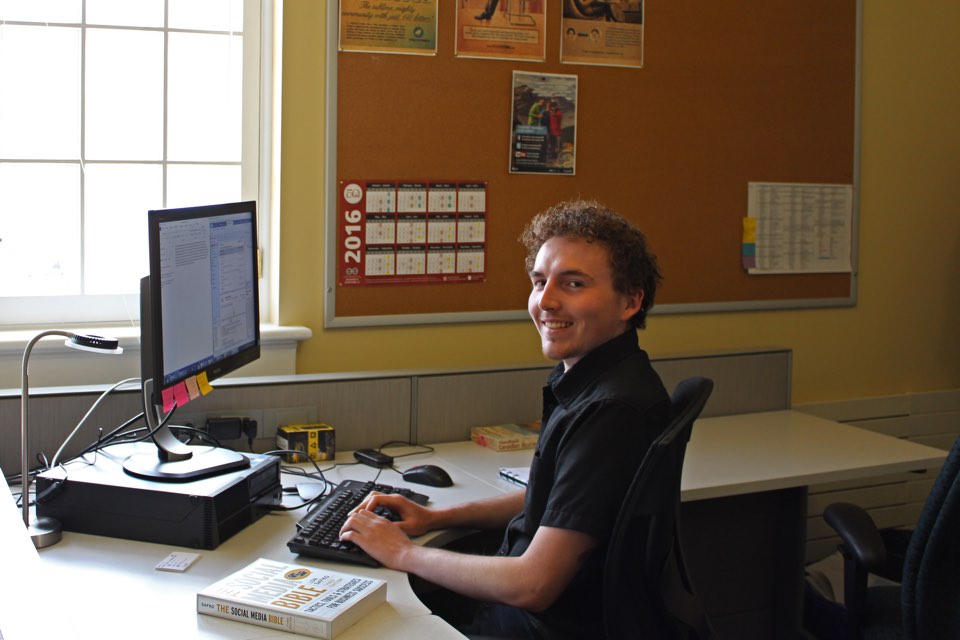 Students in the Journalism, Communication and New Media department are always looking for ways to apply their skills in the community and the workforce. They have experience creating press releases, media kits, social media strategies, websites and much more. The department has developed a number of ways for students to get real-world experience while at the same time helping to enhance the Kamloops area and local businesses and organizations.
The department has two main streams: Journalism and Communication. Journalism students are able to gain work experience through practicum placements. Communication students have access to both the university's formal co-op placement opportunities and the in-house practicum options. Both practicums and co-op terms are done under the supervision of a faculty member as well as with the support of the business/employer.
Practicum:
The benefits of the practicum are that there is no fixed timeframe or commitment for either the student or the organization. The practicum can be a project-oriented process where a student is contracted to complete a specific project like build a website or develop a social media strategy or practicums can be set out to look more like a conventional employment term. The practicum options allow students and employers the space to create the work experience that meets the needs and deadlines of all parties. The practicum option allows more flexible timelines as the work can be spread over multiple terms.
Co-Op:
Students taking the Bachelor of Arts, Major in Communication can also gain work experience through TRU's co-op department. The university works with employers to set out defined work terms.
Find out more about TRU's co-op program.
Course Work:
There may also be opportunities for organizations and businesses to partner with a faculty member to create an assignment where students could develop projects for an organization or business. Project could include assignments like creating websites or media kits.