Arts Menu
Student Success
Communication courses 'just the perfect ones'
Like many university students, Taylor Rae spent her first year exploring. She liked the sound of some of the communications courses, and discovered they were just right for her.
"Out of all the courses I took — communication, journalism, tourism courses — they were just the perfect ones."
Taylor is now in her fourth year, majoring in communication, taking the public relations stream. She's grown to have a strong appreciation for TRU's instructors and small classes.
"I've rarely had a teacher here that I didn't find that I enjoyed their classes, or that their teaching style didn't work for me. The class sizes are nice for sure. You get to learn a lot and it's very hands-on, which is how I learn best."
What really makes TRU stand out for her is the high international student population.
"You get to see so many different cultures. I did a ton of group assignments with international students and they were quite different in what they brought to the table."
Taylor is not sure yet whether she wants to pursue a career or post-graduate work, but either way she feels she is well prepared.
"This university in general offers so much for all students that it's crazy not to have a great resumé when you graduate."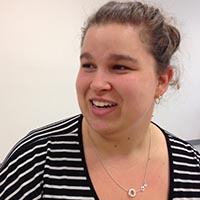 It's crazy not to have a great resumé when you graduate. Taylor Rae
Opportunities within the community
Three 3700 CMNS students tried their hand at deep mapping the Kamloops Art Gallery (KAG). Each played a different role on the team — social media/blogging, mapping and videography. Their objective was to deploy deep mapping as a strategy for TRU students and the Kamloops Art Gallery to co-placemake, to move away from just the consumption of the cultural products in the KAG to the creation of a community of producers and consumers where the distinction between the two is a little more blurred.
One of KAG's mandates is to create community, and one of TRU's mandates is to connect with the community, so this worked well on so many levels. Please visit their website below. They were guided in their studies by their professor, Dr. Kathleen Scherf, employees and members of the KAG and by TRU webmaster Robline Forsythe.
http://kagbox.trubox.ca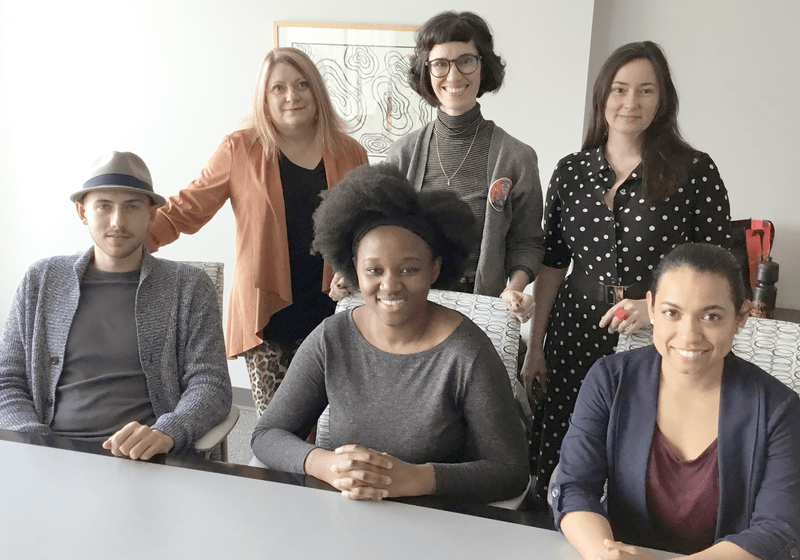 (Back) Dr. Kathleen Scherf, Emily Hope, education and public programs director for the KAG and Robline Forsythe, webmaster, TRU OL (Front) John Bantock, Sheridan King & Carmen Ruiz