Arts Menu
Geography Alumni: Where Are They Now?
Are you one of our alumni?
Tell us what you are doing, and we'll add your story.
Fill in the form
Katryna Barone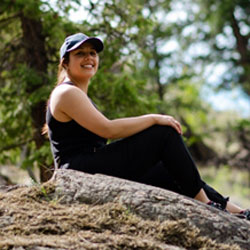 Born and raised in Kamloops B.C., I graduated from TRU's Bachelors of Arts program with a major in geography in June 2019. During the final semester of my degree, I got the chance to teach a lab for the Introduction to Physical Geography class. I also got to work as a Teaching Assistant and Work-Study student for the geography department the semester before that.
Through TRU's co-op program, I spent two summers in Revelstoke B.C., with Parks Canada as a Bear Awareness and Education student. I worked in both Mt. Revelstoke and Glacier National Parks, and got to live among the mountains at Rogers Pass. This was a fantastic opportunity that allowed me to work outside every day, hike every weekend, and make new friends from all across the country.
After graduating in June, I took off on a cross-Canada road trip with my best friend (and fellow geography graduate). We spent four months living in a minivan, and drove as far north as Kluane National Park in the Yukon Territory, and as far east as Cape Spear, Newfoundland. Now back home, I am actively looking for work in my field.
Education: Bachelor of Arts in geography and Environmental Studies from TRU (2019)
Samantha Biggs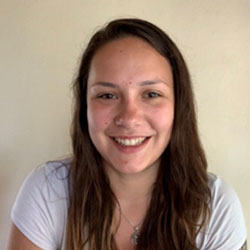 I was able to get into the Ministry of Transportation and Infrastructure through the Technician Entry Level (TELP) program. I was offered a job in the lovely city of Vernon, BC. After the thorough hiring process, I was placed in the Development Services department of the Ministry, which is any Human Geographers' dream.
My day-to-day work deals with issuing permits alongside any Highway in my district, facilitating subdivisions in areas outside of municipalities, and assisting in the development of areas surrounding our Highways. There is a wonderful mix of working from a desk and going out into the field to look at the proposed development.
Advice to future graduates: My advice is to listen when alumni come tell you about opportunities, such as programs like TELP. I was able to beat out hundreds of other applicants by listening to the people who have done this before and utilizing the resources that were available to me.
Education: Bachelor of Arts in geography and Environmental Studies from TRU (2019)
Employment: Assistant Development Services Technician, Ministry of Transportation and Infrastructure
Paige Kinley Hauser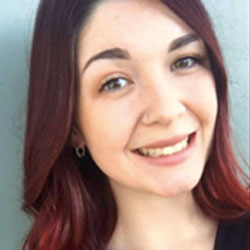 I currently live in Merritt and commute to Kamloops for school. I graduated with a degree in Physical Geography and Environmental Studies. I was accepted into the Bachelor of Education program this September and will graduate as a certified teacher in June of 2021. I am qualified to teach Social Studies as my teachable subject in a high school setting because of my Geography degree.
My experience in Geography gave me an appreciation for teaching students about the natural environment, mainly how to preserve it. I also believe outdoor education is an essential skill a child should acquire. I will try to take learning outside the classroom whenever possible.
I plan on pursuing a Master's in Education once I have a few years of teaching under my belt.
Advice to future graduates: My advice to future geography graduates is that it is okay not to have it figured out. I changed my career path in year three. There are plenty of options out there, try to narrow in on something you love, and your career will develop naturally.
Education: Bachelor of Arts in geography and Environmental Studies from TRU (2019); currently enrolled in the TRU Bachelor of Education Program.
Selena Schut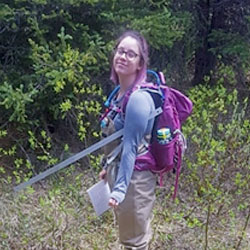 I am currently pursuing a Master of Science at the University of Saskatchewan. My research is based out of Kananaskis Country in Alberta and looks at the relationship between groundwater and peatlands in the mountains. I get to hike for my research during the summer, but I still enjoy going on hikes and spending time at the lake.
Advice to future graduates: Take risks. Apply for the job that requires you to move, send the email to the professor at another university to ask about opportunities. Being over-eager can be a good thing.
Education: Bachelor of Arts in geography and Environmental Studies from TRU (2019; Physical Geography Major, English Minor), currently pursuing Master of Science at the University of Saskatchewan.
Jen Casorso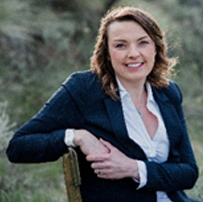 I am now a mother of 2 kids and get to travel the country for work. The work that I am currently doing has me looking at systems theory, non-profit, social innovation, as well as the context of how the local government can provide support. I believe that social change occurs when government, the private sector, Indigenous groups, non-profit organizations, foundations, and concerned citizens listen to one another and work together.
While at TRU I had the opportunity to work with TRUGS and am still friends with the people that I graduated with. The department has a great faculty and the work-study program provided me with a number of opportunities to gain work experience while completing my degree.
One of the projects that I am currently working on is in response to the Opioid Crisis, building with the community of Vernon, a Harm Reduction and Opiod Response Strategy. This involves working with not only social service organizations but also working with people who are active in their addiction, in recovery, and their family members. I am also working with the community of Sicamous to developing affordable housing, and though it has been a long tough process, it is very rewarding being able to see changes across the province starting to occur.
A highlight of my undergrad at TRU included a 9-week archaeology/anthropology field school in Hope along the Fraser River where I helped excavate pit-houses on Greenwood Island to determine if they were pre- or post- European contact.
Advice to future graduates: Interface with the public. You do some work with this in school but never enough to teach you tools / techniques to have conversations and resolve conflict in a meaningful and proactive way. Having a geography degree gives you an advantage in being able to view situations from multiple perspectives.
Education: Bachelor of Arts in geography from TRU (2005); Masters of Arts in Community Development at the University of Victoria (2019)
Employment history: BC government position doing Strategic Land Use Planning with First Nations Communities in BC; contract with Interior Community Services to do socio-economic demographics research and asset mapping about children under 6 and their families; Worked for the City of Kamloops (2009-2018) as the Social and Community Development Supervisor working at implementing city social plan; since 2018, Urban Matters – community contribution company (parent company of Urban Systems - focused on convening, consulting, and creating solutions on complex social issues with communities across Canada).