Student Success
Sociology opens a new way of looking at life
Kassie Colonna was intrigued by sociology right from the beginning — the way it gets you to see the world in a different way.
"It makes you think about how society influences people — anywhere from the way girls and boys start to take gender roles to the way society labels things as deviant."
Kassie appreciates the small classes at TRU.
"You get comfortable with your classmates and professors so it generates really good discussions and opinions — it has a really open environment."
She has a Bachelor of Arts in sociology and plans to add a social work degree.
"It allows me to understand a lot about the social world, which is useful in everyday life and will benefit me when I continue my education."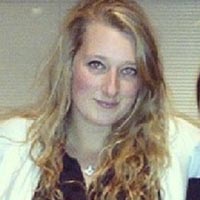 You get comfortable with your classmates and professors so it generates really good discussions and opinionsKassie Colonna