2016 Recipients

---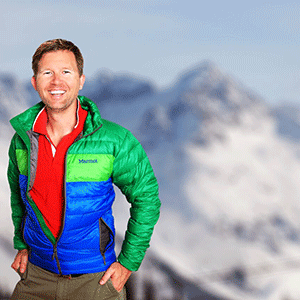 Dean Nelson Resort and Hotel Management Diploma, '92
Distinguished Alumni: Human Rights Leadership Award
Dean Nelson has pushed innovation in the LGBTQ community through many years in the hospitality industry as a champion of LGBTQ tourism.
An event producer, activist and philanthropist, he is best known as the face and personality of Whistler Pride, the annual Whistler Gay Ski Week. He was the founder and executive producer of the first Olympic LGBTQ pavillion called Pride House during the 2010 Olympic and Paralympic Winter Games. Pride House became the third most talked about news story of the Olympics, bringing to the forefront homophobia within sport. Nelson continues to sit on the advisory committee with Pride House International.
Nelson's experience and connections within the hospitality industry have allowed him to successfully break down barriers that were previously unimaginable. He was chosen to lead the 2014 Vancouver Pride Parade as Grand Marshal. Grand Marshals are local, national, or international heroes who have done great things to raise awareness of LGBTQ issues and create safe spaces for members of the LGBTQ Community.
Nelson has been recognized for his advocacy efforts worldwide and has also been widely acknowledged in the tourism industry, winning the Pride Toronto Award for Excellence in Sport and the Vancouver Pride Sports Legacy Award for his work reducing homophobia and breaking down barriers within sport and at large.
---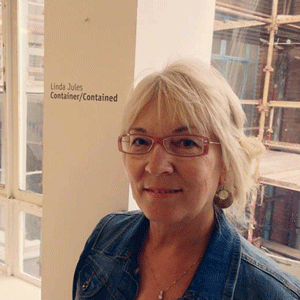 Linda Jules BA '07
Distinguished Alumni: Arts & Culture Award
Linda Jules has an exceptional ability to mobilize stakeholders and transform ideas into reality, impacting youth, artists and communities. She is a renowned Kamloops visual artist and passionate advocate for arts and education. She is also a founding director of the Kamloops Printmakers Society, a co-operative print artists' studio.
She was the recipient of the Queen's Golden Jubilee Medal in recognition of her outstanding contributions to the Kamloops Art Gallery, serving as a past president, board member, donor and mentor. She also received the City of Kamloops Centennial Medal for distinguished service to the community. Jules played a prominent role in the development and sustainability of the Beattie School of the Arts.
It's largely because of Jules' work as an advocate, mentor and philanthropist that Kamloops has a vibrant alternative visual arts community.
---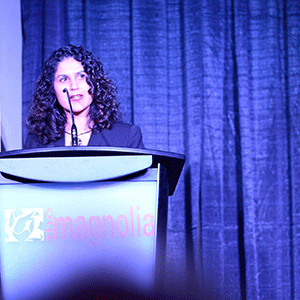 Gurbir Sandhu BSW '02
Distinguished Alumni: Grace Chronister, BSW Award
Gurbir Sandhu is a human services professional with extensive experience in various aspects of the practice including direct service delivery, policy analysis, research and non-profit leadership.
With more than ten years of experience teaching human services and humanities in a university setting she is an advocate of social justice who has made powerful impacts on policy in Canada and abroad.Her passion and dedication within her field has created effective change in the lives of marginalized populations by mobilizing stakeholders and building advocates through education and policy development.
Sandhu worked closely with the Calgary Peace Prize selection committee, a major undertaking where they award the Peace Prize to an exceptional global citizen.
She has also worked collaboratively with various levels of government, tirelessly advocating for fair labour legislation and policy. She is an expert in the development of peoples' capacities to act as responsive global citizens, furthering the cross-cultural sensitivity for everyone she works with.
---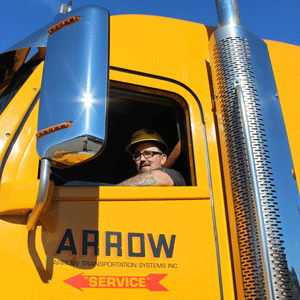 Arrow Transport
Distinguished Alumni: Milestone Achievement Award
Arrow Transportation Systems Inc.has played an integral part of providing learning opportunities outside the classroom that ultimately impact the career success of students and alumni.
Growth, entrepreneurial thinking and striving for high-quality solutions have been the catalyst for this mutually beneficial and unique relationship. Expanding markets and the need to build new and innovative software have generated research partnerships with students and alumni from the Faculty of Science.
Arrow's hiring practices reflect their commitment to TRU and the community at large, hiring alumni and students from trades and technology, business, IT and arts programs. They also provide co-operative education experiences for students and offer employment and training opportunities.
In addition, Arrow Transportation provides financial support in the form of both corporate and employee contributions as well as scholarship development valued at over $77,000. They are dedicated to providing support through mentorship and volunteerism. Their staff has volunteered upwards of 400 hours as career mentors to support student success.
The company gives back to the community on a multitude of levels and TRU is just one of the benefactors.
---
Connie Georget
Career Mentor of the Year Award
Connie Georget is being recognized for her exceptional support and engagement in the career development of TRU students. Over the past seven years, she has exceeded expectations in her collaboration with the Career Mentoring Program. She has shared countless hours of her time and expertise to provide career information to students.
Georget has been essential in providing information on industry standards, recruiting practices and education requirements. She has been able to help countless students increase career success by providing advice on how to leverage skills in the current labour market.
Since 2009, Georget has attended Networking 411 events, accepted one on one mentor connections. made classroom presentations and invited students for coffee. Her notable contributions have been paramount to the success of the Career Mentoring Program and the lives of TRU students.
---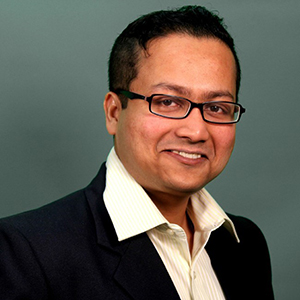 Suvadeep Haldar
Post Baccalaureate, Finance
TD Insurance Meloche Monnex Scholarship
Suvadeep Haldar demonstrates excellence in leadership by coordinating, promoting, and engaging students in career development-related activities.
Through extensive volunteer work, career mentoring and classroom presentations, he is an ambassador for career education and demonstrates leadership both on and off campus.
Highly motivated with a passion for helping others, Haldar uses leadership positions within campus clubs to influence and impact the career development of fellow students. He has held various positions within the Finance Club and was instrumental in organizing a trip to Toronto's finance district for students to meet with career mentors and industry professionals.
Haldar's accomplishments and leadership in career development, both inside and outside the classroom have garnered him the TD Meloche Monnex Scholarship for Career Development.
---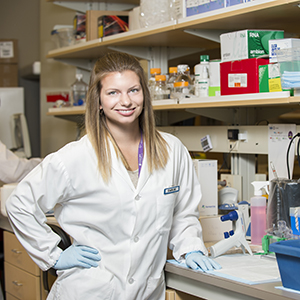 Carlee Poleschuk
Bachelor of Science
Neil Russell Student Leadership Award
Carlee Poleschuk distinguished herself as an exceptional student role model at TRU, excelling both inside and outside the classroom.
Poleschuk spent two co-op work terms at TRIUMF, which is Canada's national laboratory for particle and nuclear physics. Located at UBC, the facility attracts top students and talented people from around the world as they work towards finding answers to tough questions in physics, material science and nuclear medicine.
Collaborating with TRIUMF's nuclear medicine team and the BC Cancer Agency, she helped efforts to unlock the question: How does a physician image a cancer that does not respond to common techniques?
Poleschuk was also an Undergraduate Research Experience Award Program (UREAP) recipient. Her project title was "Capillary Electrophoresis Study of Interaction Between Omega-3 Fatty Acids and Epigallocatechtin Gallate."
A student who uses her scholarly achievements, remarkable character and natural talents to make such a positive difference in society - she is a shining example of what it means to be a student leader.
---
Congratulations to our 2016 Award Winners!