2014 Recipients
2014 Distinguished Alumni Award Recipients
Lane Merrifield | Club Penguin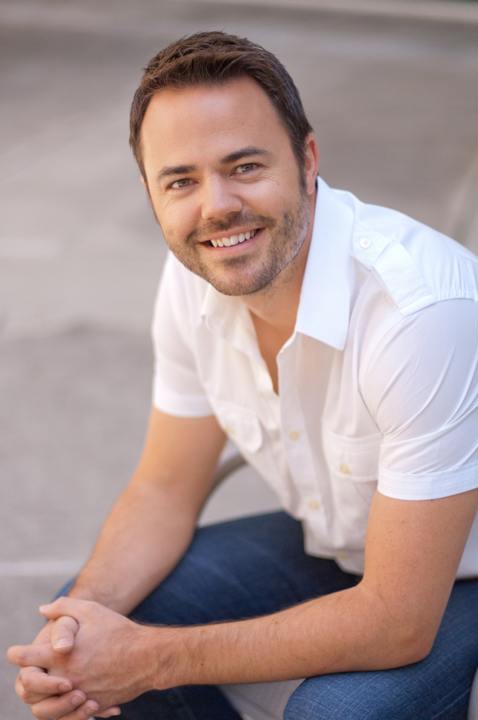 *2014 Keynote Speaker *

Lane Merrifield is co-founder of Club Penguin and former executive vice president of Disney Online Studios.
Lane helped create and launch Club Penguin in 2005, and as CEO played an integral role in its phenomenal growth and continued success as one of the largest digital brands for children. This success led to a partnership with the Walt Disney Company which acquired Club Penguin in August of 2007.
Lane left his role at Disney Online Studios last year to return to his entrepreneurial roots, pursue new ventures, and find ways of giving back to the community. Inspired to focus on the challenges facing teachers in the 21st century classroom, Lane co-founded a startup in the field of education called FreshGrade. FreshGrade is a cloud-based educational assessment tool that teachers, parents and students can use for insight into how a child learns.
Prior to his work with Club Penguin, Lane held various technical and marketing roles with a range of companies in Canada and the United States. His first job was at Disneyland. Lane has always maintained a passion for using technology to connect people in new and innovative ways. He and the Club Penguin team have been recipients of a BAFTA Award, several People's Choice Awards, Parents' Choice Awards, and a Webby Award. Lane has received an Honorary Fellows Award from Okanagan College and several leadership awards.
---
Jason Paige | Computer Automated Systems Technician, 2005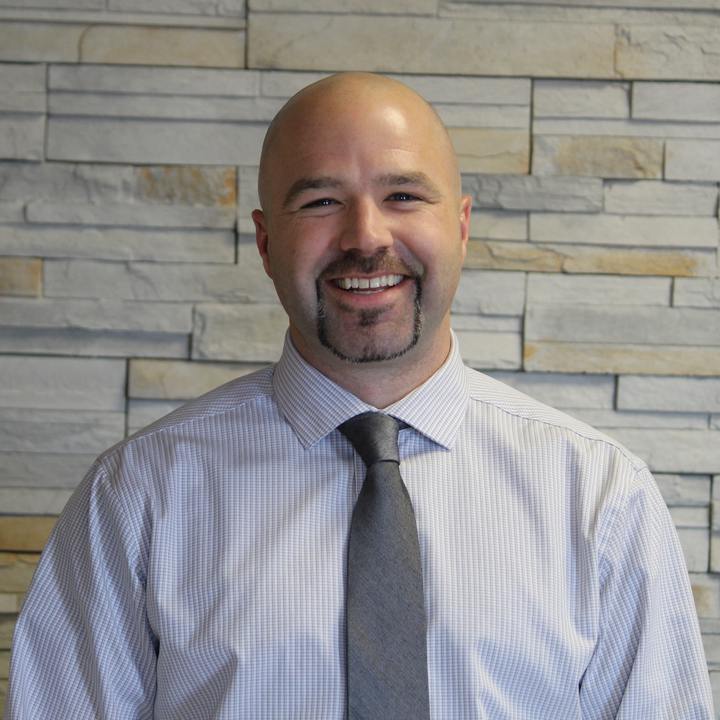 TRU Distinguished Alumni: Professional Achievment Award
This award recognizes alumni whose outstanding achievements have earned them regional, national or international prominence.
Jason Paige, President and CEO of Acres Enterprises Ltd., started his career in the construction industry when he was only 16 years old. During university, he spent his summers working as a pipe layer with Acres Enterprises. Graduating from the Computer Automated Systems Technician program at University College of the Cariboo in 2005, he made the decision to pursue the opportunity he saw in the construction industry. With his work ethic, determination and drive he worked his way to the top very quickly. Over a six year period, he continued to take courses and certifications while working his way up through the ranks of the company quickly entering into management as a Project Manager, Estimator and Safety Officer. In 2012 the goal he had pursued was achieved when he purchased Acres Enterprises and become the President and CEO. He currently strives to lead the company in their mission statement: Constructing Pride. Through his time at Acres, he has worked on numerous key industry projects and has been a key contributor to the trades industry on many levels. Jason has been involved in developing curriculum for secondary and post -secondary education courses, he provides apprentice opportunities, funds industry courses, and is a TRU career mentor. He also sponsors more than a dozen non-profit organization projects and events.
---
Ken Salter | Bachelor of Social Work, 2000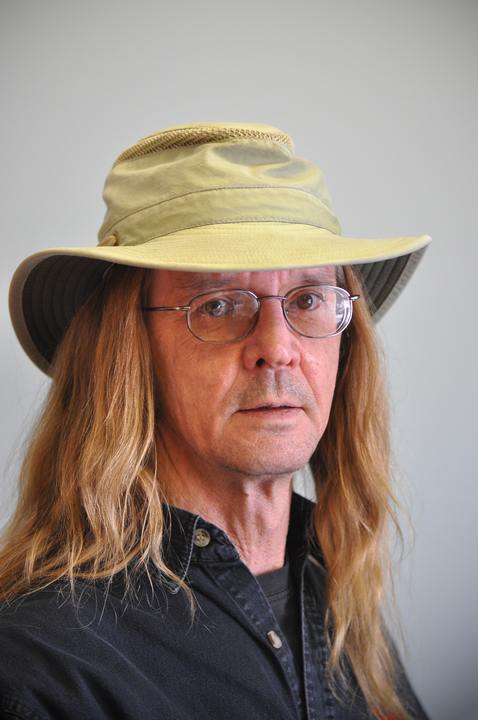 TRU Distinguished Alumni: Grace Chronister BSW Award
This award recognizes outstanding achievements of TRU Bachelor of Social Work alumni whose endeavours in the community have brought honour to the social work program at TRU and the profession of social work.
Ken Salter is remembered during his time in the BSW program for his commitment to inclusion, equality and participation for all members of society, and for his desire to work at the front lines of the social work profession with severely disadvantaged people.
Immediately following graduation, Ken joined the Aids Society of Kamloops (ASK) becoming the fourth employee at, what was then, a small grass roots social service agency. Ken is now the longest serving ASK employee and has assisted with the growth of the agency to the 65 full-time and 35 part-time employees now working for social justice for many of Kamloops' most disadvantaged residents. While primarily responsible for outreach services, Ken consults and works in every service area including housing, health, harm reduction, services to people exiting the sex trade, mental health, and life skills.
Ken is a past member of the board of the Kamloops Food Bank and is also a founding member of the P.I.T. Stop food program at the Kamloops United Church.
Ken has served for many years as a field instructor for BSW students completing practicum internships at ASK and has given invited lectures in many BSW classes throughout the last decade. He has provided education and information to social workers at local events sponsored by the Thompson Nicola BC Association of Social Workers.
Ken is well known as a passionate golfer and spends much of his free time on the golf course. He also finds time to create beautiful landscapes on canvass with oil paint. He is also an amateur prospector and spends a lot of time in the creeks around Kamloops. Ken's best friend is his dog, Max.
---
Larissa Pepper | Bachelor of Business Administration, in progress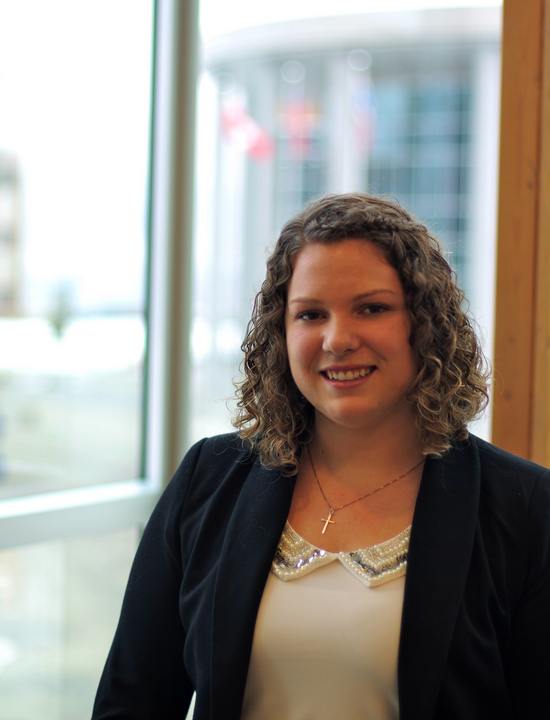 TRU Distinguished Alumni: Neil Russell Student Leadership Award
This award honours current TRU students whose leadership has contributed to the university and the community.
Throughout her studies at TRU, Larissa has demonstrated her passion, enthusiasm, organizational skills and a desire to positively influence those around her.
The third year business student worked two co-operative education work terms coordinating TRU's Career Mentoring programs; a term at an exploration company in the Yukon, and most recently has held an HR position at Arrow Transportation Systems. Larissa has also volunteered her time giving presentations in classrooms and organizing many student events.
Larissa is President and founding member of the TRU Students' Union Human Resource Management Club. After the club was founded they organized and hosted the TRU HR Industry night, along with taking groups of students to tour HR departments around Kamloops. Now they are planning a Conference and Case Competition in conjunction with the BC Human Resource Management Association, an organization she sits on the Advisory Council for. With Larissa's leadership, this student club is creating an environment where members are able to gain practical experience in their fields.
If previous award winners are an indication, co-operative education has set her on a path to success.
---
Skye Buck | Bachelor of Education, 2010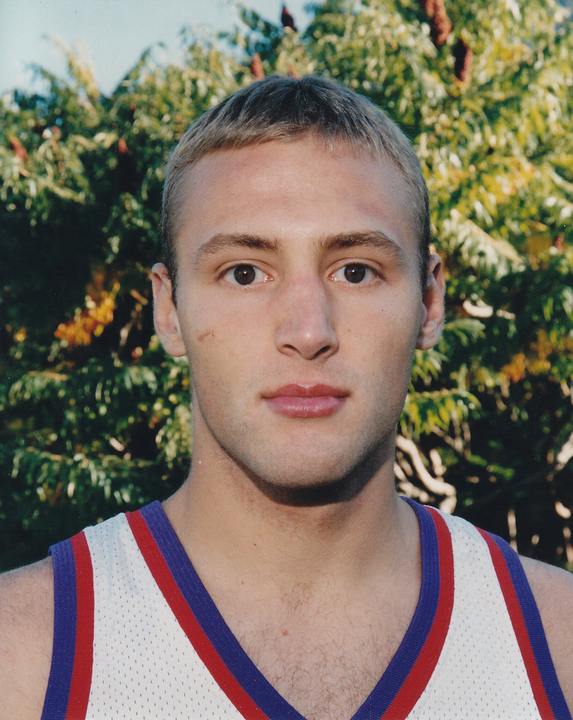 TRU Distinguished Alumni: Lifetime Achievement Award (awarded posthumously)
This award recognizes an extraordinary individual, who through a lifetime of outstanding service reflects the spirit of the TRU Alumni & Friends Association and is a role model for those who follow.
The late Skye Buck was a teacher in Clearwater before his tragic passing in December of 2012. He graduated in 2007 with a Bachelor of Science and in 2010 from the TRU Bachelor of Education program. Skye then returned to teach in his home town of Clearwater. Not only an impressive educator and mentor, Skye was an exceptional athlete. In 2004 he was the UCC Male Athlete of the Year, BCCAA Player of the Year, CCAA College Player of the Year, CCAA All-Canadian, and was part of the bronze medal winning team at Nationals. During his time in a UCC uniform he won Gold, Silver and Bronze medals. After completing his eligibility with UCC he went on to play professional basketball in London for the Essex Leopards.
After some time spent travelling Skye went back to his home town of Clearwater where he worked and coached volleyball and basketball for both men's and women's teams – he wanted to make sure that every athlete at every level was given a chance. He was a community leader in Clearwater where he ran an after school program for at-risk students and made every student feel accepted. It was his life goal to be as good as he could be in every aspect of his life and he will be dearly missed by all those whose lives he touched and his legacy lives on as the community of Clearwater was recently the Grand Prize winner in the Aviva Community Fund – Courtney and Skye Buck Memorial Courtyard at Raft River Elementary.
---
CIBC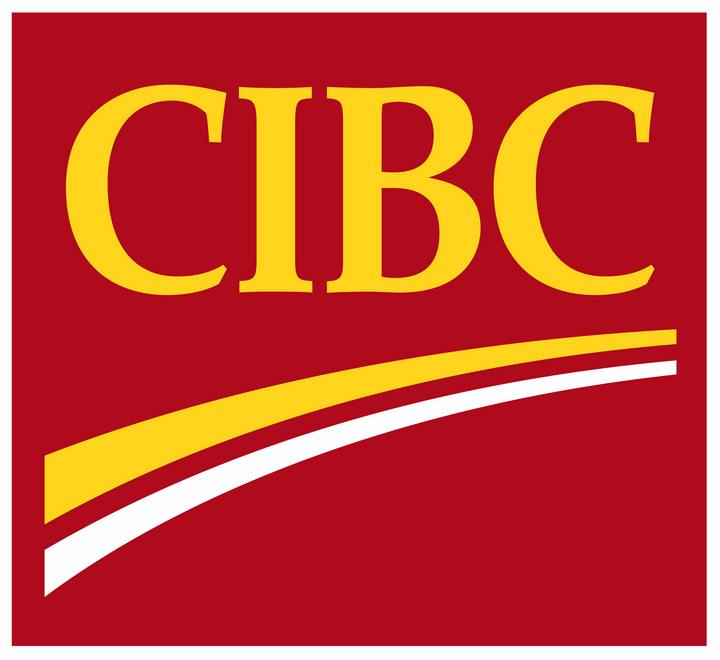 TRU Distinguished Alumni: Milestone Achievement Award
This award recognizes the accomplishments of a group (business, association or service club) whose collective efforts have created an institutional milestone and made a unique contribution to the life and goals of TRU students and alumni.
CIBC has supported Thompson Rivers University for many years. CIBC's contribution has been by way of philanthropy in the form of student financial awards, providing co-operative education experiences for students, and offering employment and training positions within its branches. CIBC staff have also volunteered their time as mentors to TRU students, accepting speaking engagements at the university, and providing advice on curriculum development in the School of Business and Economics.
Rick Sallis is District Vice-President for CIBC and resides in Kamloops. Rick currently sits as Chairperson of the TRU School of Business Advisory Board. He has solid footing in his community through CIBC Run for the Cure and the TRU Foundation. A passionate supporter of Thompson Rivers University, Rick has three children who have graduated from, or are currently attending TRU.