2011 Recipients
2011 Distinguished Alumni Award Recipients
Alex Parker | Bachelor of Social Work, 2003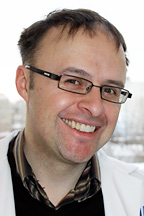 TRU Distinguished Alumni: 2011 Scientific Research Award
Dr. Alex Parker is using garden-variety worms as part of the path to preventing neurodegenerative diseases the likes Parkinson's and Huntington's.
Still in the early stages of his research at the University of Montreal, Dr. Parker says the creatures are proving to be a great starting point before moving to tests on mice. That could be a year away, with clinical trials perhaps five years away.
Why worms? The reason is two-fold. First, they're a cost-friendlier alternative to mice and second, there's less chance of disease and infection because worms are a non-parasitic nematode (called Caenorhabditis elegans). Cost and non-parasitic combine to make worms "a practical shortcut," says Dr. Parker, on the road to doing clinical trials on humans.
"C. elegans is a great genetic system. It is fast, inexpensive and a lot of the findings from worm studies are relevant to human biology, even disease.," explains Dr. Parker. "Worm models are like scout systems we use to find things not possible in more complex systems. However, they are just that, models."
A combination of factors led to where Dr. Parker is today, but he identifies hands-on research during a semester of Directed Studies at TRU that changed his path forever. Medical genetics became the new interest and was further pursued while completing his PhD at UBC.
While his work with worms is turning some heads, this isn't the first time he's attracted attention. During his post-doctoral research at the Pasteur Institute in France, Dr. Parker sent the wine-crazy French into a flutter when he identified an antioxidant in red wine called resveratrol. Because antioxidants can have therapeutic qualities, this was seen as great news and made Dr. Parker something of a minor celebrity. The story even landed on the front page of Le Monde newspaper.
Shima Iuchi | Bachelor of Fine Arts, 2003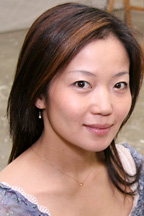 TRU Distinguished Alumni: Arts and Culture Award
Moving to Canada in 1998 from her homeland of Japan, Shima Iuchi has made the most of her short time here.
Shima has exhibited her interdisciplinary works in solo and group exhibitions in Canada, the US, and Japan and in 2003, was awarded first-place in the international college art competition, Beyond Boarders, in Washington; the Visual Arts Development Award, in Vancouver in 2005; and the Alberta Creative Development Initiative by Canada Council for the Arts in 2008.
Born in Kobe, Japan and raised in Kyoto, Shima's art inspiration draws on themes of relationships between travel, mapping, memory, and a sense of place. Handmade paper, artificial light, photography, sketches, audio, and video are just some of the mediums she uses to bring her thoughts and musings to life. Further inspiration rises from the ecosystems of British Columbia's west coast and one of its most majestic and lauded characters—the Orca. Shima has made repeated visits in recent years to the Orca whale research station on Hanson Island, located off Northern Vancouver Island. The Orca image and its sounds have found their way into her work, notably a body of work called Transient's Voice. This series of pieces explores the mammal's movements between California and Alaska.
A member of the Lab Faculty member in Visual Arts department at Thompson Rivers University, Shima has also worked at The Banff Centre, University of Lethbridge as a Fine Arts Technician, and taught drawing classes for youth and adults in Alberta and B.C.
Her fine arts education includes a Diploma of Art Management at Seian University of Art and Design in Japan, Bachelor of Fine Arts degree at TRU, courses at Maine Photographic Workshops, and the Artist Residency Programs in Photography at the Cooper Union School of Art, New York; and in the Banff New Media Institute at The Banff Centre.
"As a practicing visual artist, I am intrigued with the idea of transience, of constant travel, and with the fleeting qualities of living and finding home," says Shima.
Chelsey Tennant | Bachelor of Business Administration, 2011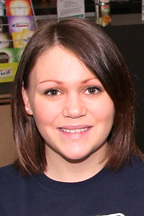 TRU Distinguished Alumni: TRU Rising Star Student Leadership Award
Chelsey Tennant is a star example of how great things can arise from complementing book smarts with applicable hands-on learning.
A high-achieving student in the Bachelor of Business Administration program (major in marketing), she has pushed her GPA close to 4.0, and since coming to TRU in 2007 from Sardis Secondary School in Chilliwack, has made the Dean's Honour Roll while maintaining her standing in the Ambassador's Entrance Scholarship program.
How is Chelsey applying the textbook learning of her classes? By enthusiastically engaging herself in the campus club run by students called Students In Free Enterprise (SIFE). Mostly made up of business students with a keen interest in putting to work the theories learned from their proffs and books, these highly-energetic students typically lean towards helping not-for-profits and entering business competitions testing their entrepreneurship, financial literacy, marketing, team building, and other skills important in today's business world. She is also the club's current President and has served as VP Finance.
With SIFE's community projects, Chelsey has been a great motivator, helping the group raise 30,000 pounds of food for the Kamloops Food Bank through the Campbell's Can Hunger campaign, helping inspire at-risk youth through the Inspiring Young Minds project, and helping Kamloops Brain Injury members with literacy and financial matters through the Live Free project.
In addition to SIFE politics, Chelsey continues to intern in the office of Cathy McLeod, MP for Kamloops-Thompson-Cariboo. She was named one of the Conservative Party of Canada's top interns for 2009 and earned a garden-party meet-and-greet with Prime Minister Stephen Harper and the other top interns. Earlier this year, she helped Federal Finance Minister Jim Flaherty during the Kamloops stop of his budget consultation tour of the country.
"I'm involved outside the classroom because there are so many experiences that you can't get in the classroom," Tennant says." In this city, there are so many amazing people with so many amazing causes and together — with our young energy — it's a win-win."
Marcia Juliam | Bachelor of Social Work, 1998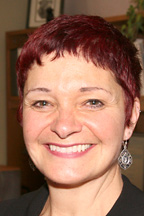 TRU Distinguished Alumni: Grace Chronister Award

The word community isn't one Marcia Julian throws around lightly. It defines a better way of living and is a signpost as she walks the path of effecting change not only in the Interior where she lives, but also thousands of miles away in developing countries as a co-founding member of Developing World Connections.
Since 1986, Marcia has been building communities through a career in social change and social justice, initially as a social worker from 1986-92 then building on a series of managerial and administrative positions with the Ministry of Children and Family Development. Today she is Director of Practice for MCFD's Interior region.
Marcia enrolled at TRU in 1996 to acquire a BSW and it was those courses which gave her a greater understanding of how she could effect change through involvement in planning and implementation of policies and programs. In 2002 she completed a MSW through a unique partnership with UBC, TRU, and MCFD—a partnership whose aim was to boost the credentials of MCFD managers and administrators showing great promise.
Of her many involvements with MCFD, a highlight is the Early Years Partnership, which not only set out ways to give children the best possible start to their lives, brought together a number of parties, including Interior Health Authority, Public Health Agency of Canada, Aboriginal services, Interior school districts, and MCFD. The agreement earned a Premier's Award in 2008. In her current role, Marcia is working on another multi-partner initiative called CAPP (Child and Family Assessment, Planning and Practice). CAPP will provide better coordination of services for families.
But Marcia's community building doesn't end in the Interior of British Columbia. As a co-founding member and current chair of the not-for-profit organization Developing World Connections, she's been helping organize overseas volunteer work holidays to more than 10 countries. The first trip was to Thailand after a tsunami caused massive devastation to that country. Since, projects have been arranged for Sri Lanka, India, Swaziland, Kenya, Rwanda, Cambodia, Peru, Guatemala, Nepal, Haiti, and the Philippines.
Canadian Home Builders Association - Central Interior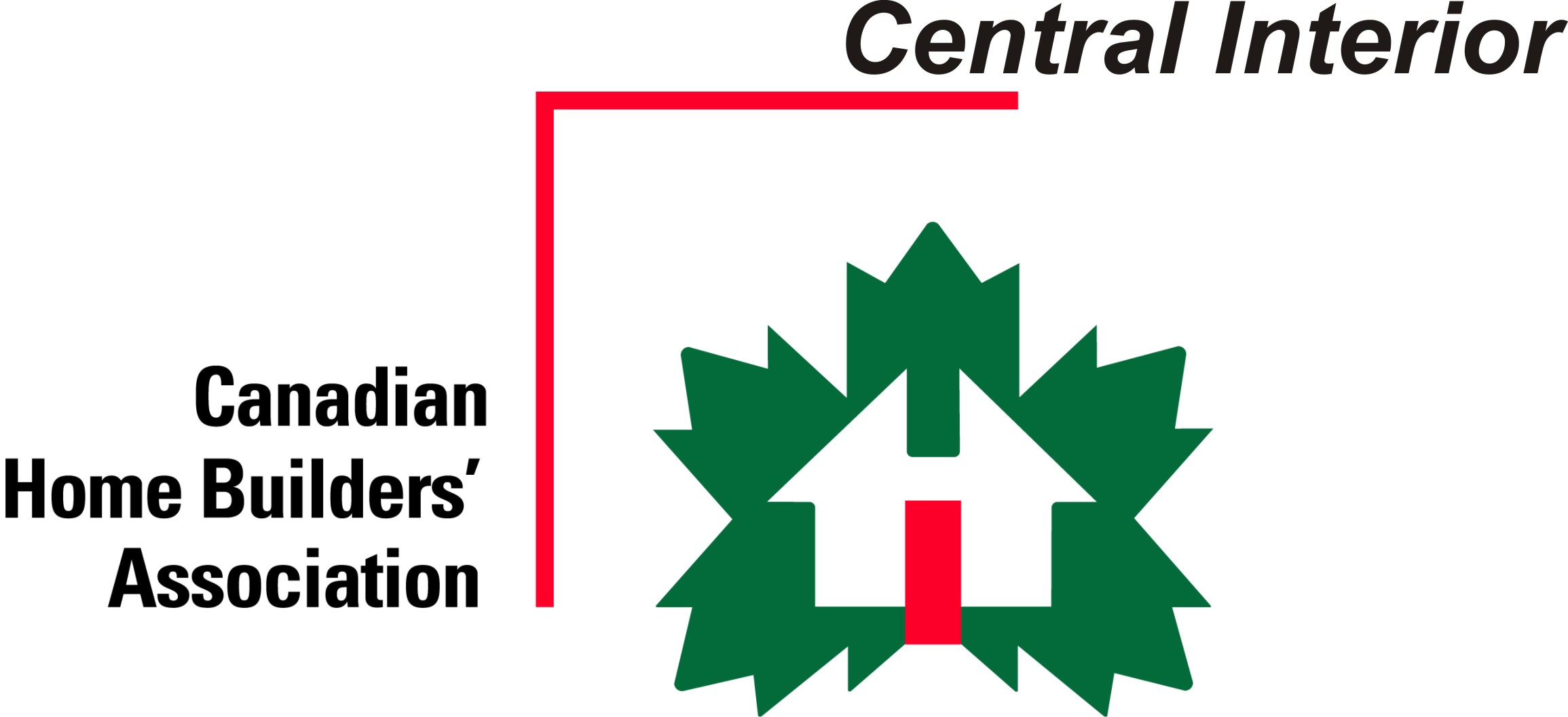 TRU Distinguished Alumni: Milestone Achievement Award

The Central Interior chapter of the Canadian Home Builders Association is a shining example of great leadership inside and out.
The member-driven, not-for-profit tirelessly lobbies governments at all levels in a bid to keep construction costs down for the health of the industry and savings for the consumer. Issues at heart can range from requesting municipalities lower development charges to working federally to address the shortage of skilled trades workers across the country.
CHBA CI has about 200 members.
Leadership also means forging strong and strategic partnerships like the one created some 20 years ago with TRU's School of Trades & Technology. This friendship has provided hundreds of TRU students the invaluable opportunity to earn course credits while working on real construction sites. Among those opportunities is helping build the Y Dream Home each year. The latest Dream Home is an initiative through the CMHC Equilibrium™ Sustainable Housing Demonstration Initiative. Finished inside and out with green cost-saving innovations, this house has received praise and awards from a variety of groups. The project won third place at the 6th annual Insulated Concrete Forms Builder Awards in Las Vegas in January and in September at CMHC's Built Green™ Awards held in Vancouver, won Visionary Achievement in Sustainable Construction. In both cases, TRU was a joint recipient.
Not part of the public spotlight but equally important to CHBA CI members is the educational, networking, and social opportunities created by CHBA CI over the years. The speaker series and special speaker series not only brings members up to speed on anything from best practices, government regulations, trends, and the green movement, but also provides members the opportunity to meet, get to know each other, and even strike up their own partnerships. The annual golf tournament is another informal networking opportunity.
Public outreach is accomplished in part through the bringing to town of special guest speakers like Trevor Linden, retired Vancouver Canucks player and now real estate developer, in January of this year and Rex Murphy, commentator for CBC Radio and Television, in 2010. The staging of multi-day home shows act as fundraiser and opportunity for members to interact with a few thousand visitors from town and the region.